Sociocracy for All's 5th annual
Global Sociocracy Conference 2022
Online and multilingual
Thank you for joining us on
April 27th, 2022
12:30 – 20:00 UTC
✸ The practice of inner sociocracy ✸ Cross-connections in sociocracy ✸ Sociocracy at the workplace ✸ Paradigm shifting ✸ Sociocracy roleplaying games ✸ Restorative practices ✸ Self -managed teams ✸ Human resources in sociocracy ✸ Power dynamics ✸ Diversity and inclusion ✸ Facilitation practices ✸ Permaculture and sociocracy ✸ Integrating objections ✸ Somatic practices ✸ Exploring power and transparency ✸ Playing with sociocracy ✸ Is sociocracy spiritual? ✸ Empathy circles
Speakers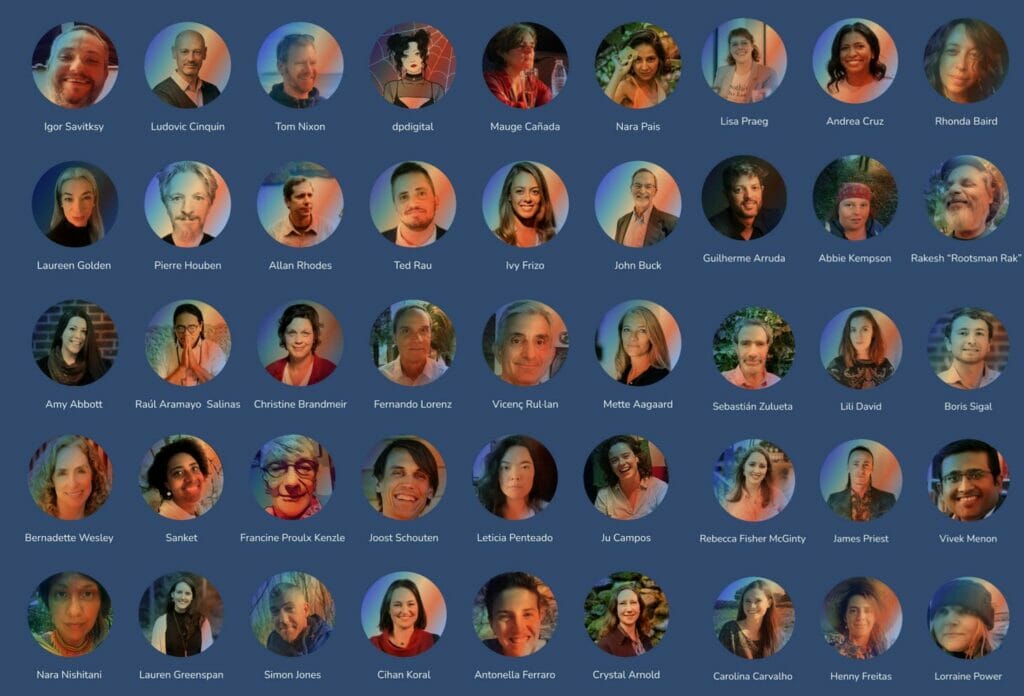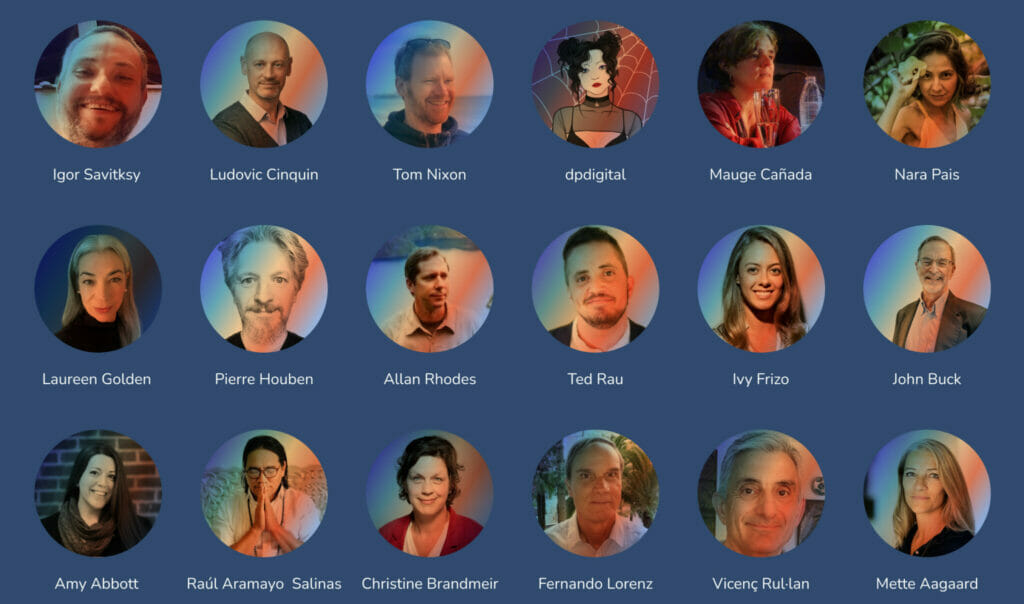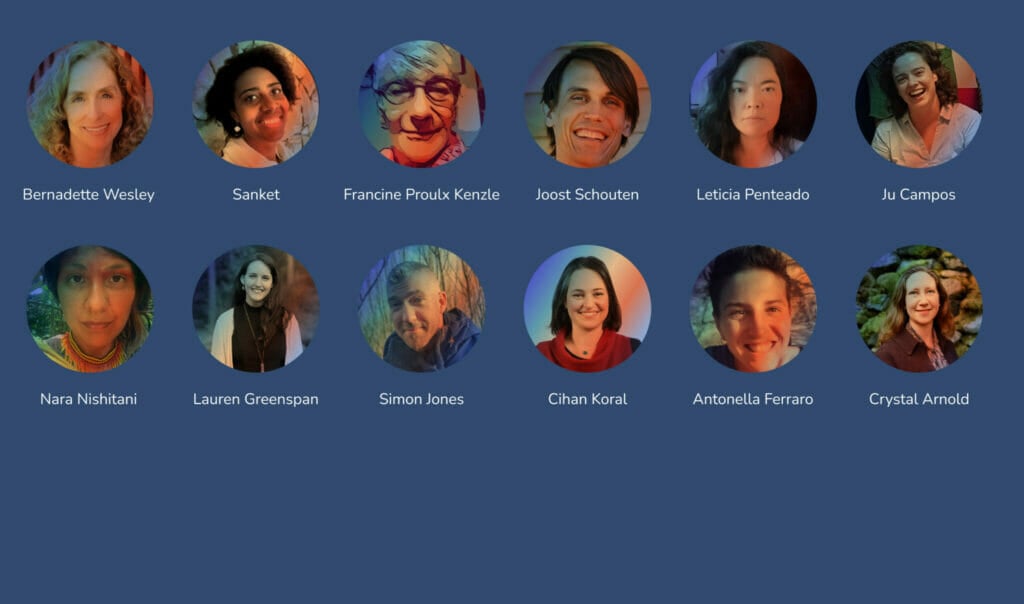 Thank you for joining us for a day of shared exploration, talking, and playing!
The 2022 annual conference is for you – and everyone else who is enthusiastic about governance that lifts up all voices. We brought together people from different sectors – business, nonprofit, cooperatives, education, activists – to share and connect with each other.
This year's multilingual conference went beyond presentations. It was more like a festival, with talks, micro-trainings, panels, participatory activities, and conversations.
Thank you for being here! If you could not attend, you can find the recordings below.
Please consider donating to Sociocracy For All to keep this content free to all.
Multilingual
In previous years, we've had different tracks for different languages – and many of us have longed to be able to hear the other languages' talks too. That's why we offered live interpretation for many of the talks this year to have one conference with all the voices.
Live interpreted sessions were not recorded this year. Please contact us if you'd like to help us translate the sessions!
Check out our program in portuguese and spanish:
Support Sociocracy For All
We are incredibly proud to share this program – some would say it's the best one we've ever put together!! You be the judge!
Consider supporting Sociocracy For All to keep this content open for all.
Donate and be sure to share with the sociocrats and sociocracy enthusiasts in your life!