Become a part of SoFA's International circle
SoFA international has been rapidly growing within the last years and we are so happy to become a global community of sociocracy practitioners! 
As Language/Locale circle (LC) you will be a subcircle to SoFA's international circle, which has as its aim to spread sociocracy across languages and locations. The International circle (IntC) has regular  policy meetings with all delegates and leaders from it's sub-circles and Communities of PractIce where up to 3 members from each sub-circle are welcome to discuss their specific challenges, support each other in the international work with SoFA and learn from each other's experiences.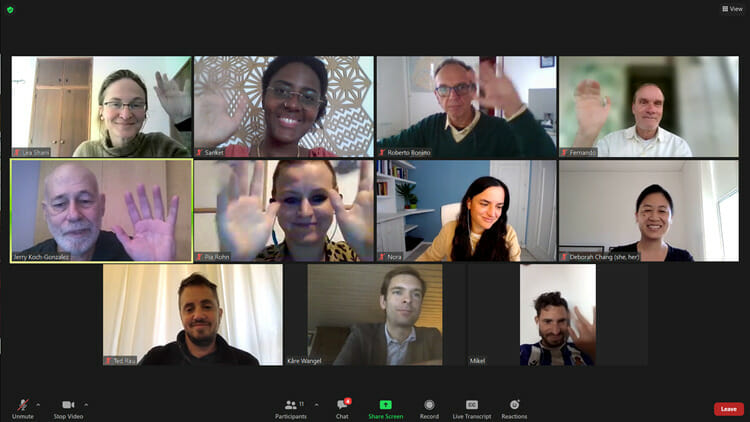 What is a Language/Locale circle?
Language/Locale circles within SoFA spread sociocracy for their specific language / locale. The circle becomes the knowledge base for how to develop and share all SoFA content (publications, training, …) in their specific language/locale. It is also the group that fosters the growing interest in sociocracy and articulates the needs of your language/locale to SoFA.
Specifically: a Language/Locale Circle (LC) is
a sub-circle of SoFA's International Circle (IntC), or of one of the IntC's LCs appropriate for your language/locale with the following aim and domains:
Aim

spreading sociocracy in <language-name(s)> for <locale-name(s)>

Domains

All SoFA content, operations and policies for <language-name(s)> for <locale-name(s)>, including

Recommending a Language Authority: Glossary and language guidelines
relationships with other external organizations specific to its language(s)/locale(s)
the circle's membership, organizational structure, governance, and coordination with other SoFA circles
creation, translation, localization and evolution of the circle's versions of SoFA content, training and consulting
Note about an LC's scope:  An LC may be responsible for a language globally (i.e. no specific locale) (e.g., French, Spanish, Valencian), or for a language / dialect in a contiguous geographic locale (e.g., the Portuguese language in Brazil), or for a variant of a language spoken in multiple places (e.g., English – GB (Great Britain), English – US) 
Getting started with your LC
Whether you are an individual or a group of people that wants more support and guidance in growing the conversation, projects, and action around sociocracy for your language/locale, there are some common steps to take. The first step is to clearly decide that you want to be a Language circle or a Locale Circle and get enough members who can commit to doing the circle's work, including finding a qualified person to commit to be the circle's Language Authority. As a second step, identify OKR's (Objectives and Key Results) as a way to define key tasks and actions you want to start with. The International Circle leader and Localization guide will support you in this process.
For additional considerations and a step-to step guide for moving forward with your circle, we are now working on a  Guidebook for Language/Locale Circles, meanwhile you can contact IntC leader that will guide you through the process.
SoFA will help you to:
Prioritize and make a strategy for your circle's operations (L10N Guide, International circle Leader)

Public work, presentations
Trainings
Translations  

Onboard new members (Helpdesk from Membership Circle)
Track roles in the circle (Logkeeper/IT Circle)
Manage your budget and any hiring needed (Fiscal Circle)
Website training (Website Circle)
Training in Groundhog (IT Circle)
Learn from existing LC's (monthly Community of Practice in International Circle)
Circle Structures and Links
Your parent circle (either the International Circle, or your broader LC) is also responsible for approving domains and aims for your circle. As a Language/Locale Circle, selections for circle roles and operational roles ensure a functional and supportive group. Leaders and Delegates participate in your parent circle as double links. Your Secretary and Facilitator support meetings. Your Language Authority (operational role) has overall responsibility to maintain the quality of content in your language according to  SoFA's guidelines..
Capacity and measurement
Tasks and projects depend on your circle\s capacity.. Determine what resources, capacities, and interests you have within your circle. Do you need more people? Do you need people with specific competencies? How can you bring those resources to your circle? What is your next big thing? 
Consider measurements in what you plan to do, both to celebrate what you've achieved as a circle and to improve your assessment of your circle's capacity forward. Include these in your statement of OKRs.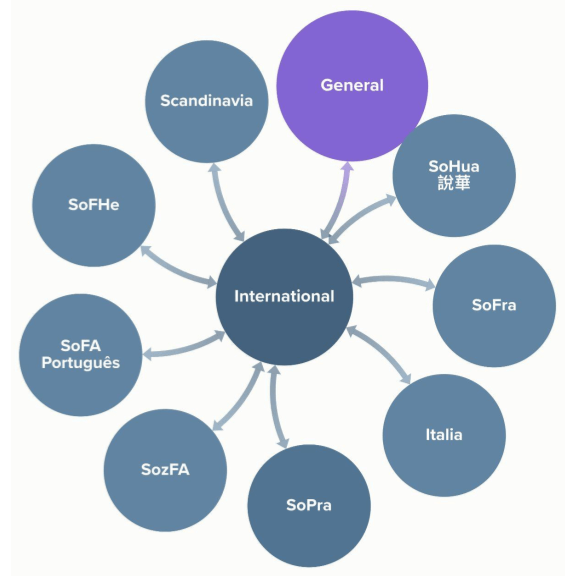 Next steps
So, now that you've gotten an overview over what it means to become a Language/Locale Circle – let's get started!
→ talk to International Circle Leader ([email protected])
→ convene your circle and make a plan for how to move forward!
→ use the LC Guidebook as a resource when forming your circle
→ form your circle, start operations!