Heads up, we're currently pausing regular open trainings until Feb 1 2024 so we can get our website into tip top shape for you.
You can still get trained!
We encourage you to apply for the Academy or run a special workshop for your organization. You can also order books or watch our youtube introductions. Reach out via [email protected] and we will help you find what you need. Thank you for your patience.
---
Sociocracy Training
Ready to learn? Awesome!
Sociocracy For All offers training for all levels.
Most of our sociocracy training offerings are online and we have created enjoyable online training options for sociocracy around meeting facilitation, group decision making, Nonviolent Communication training and organizational structure and development. 
We care about affordability – please let us know if your financial situation keeps you from getting the training you want.
---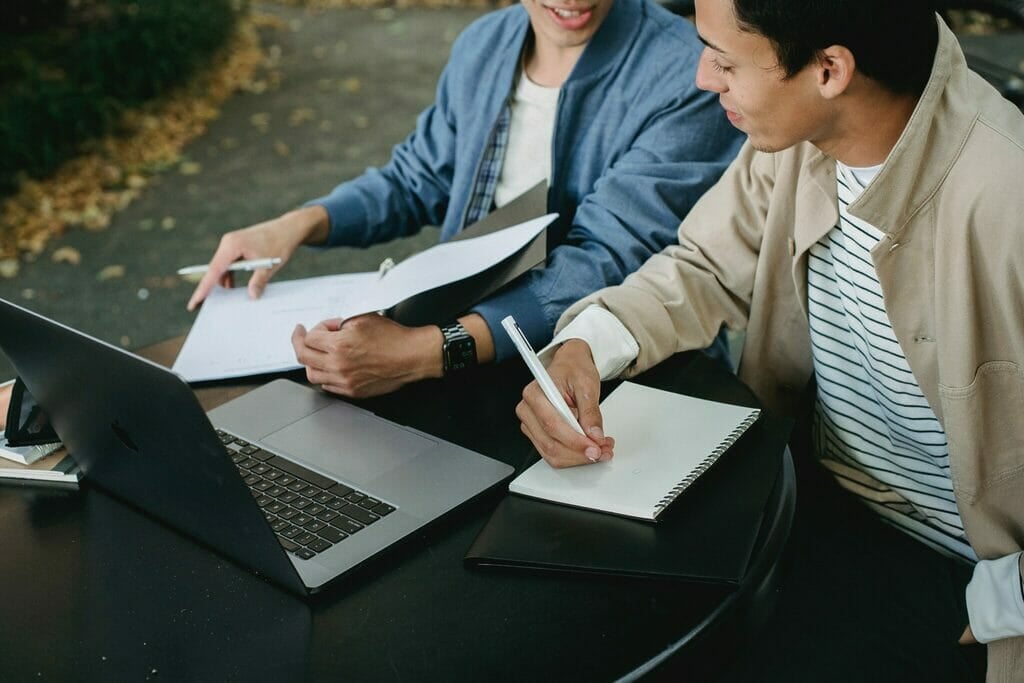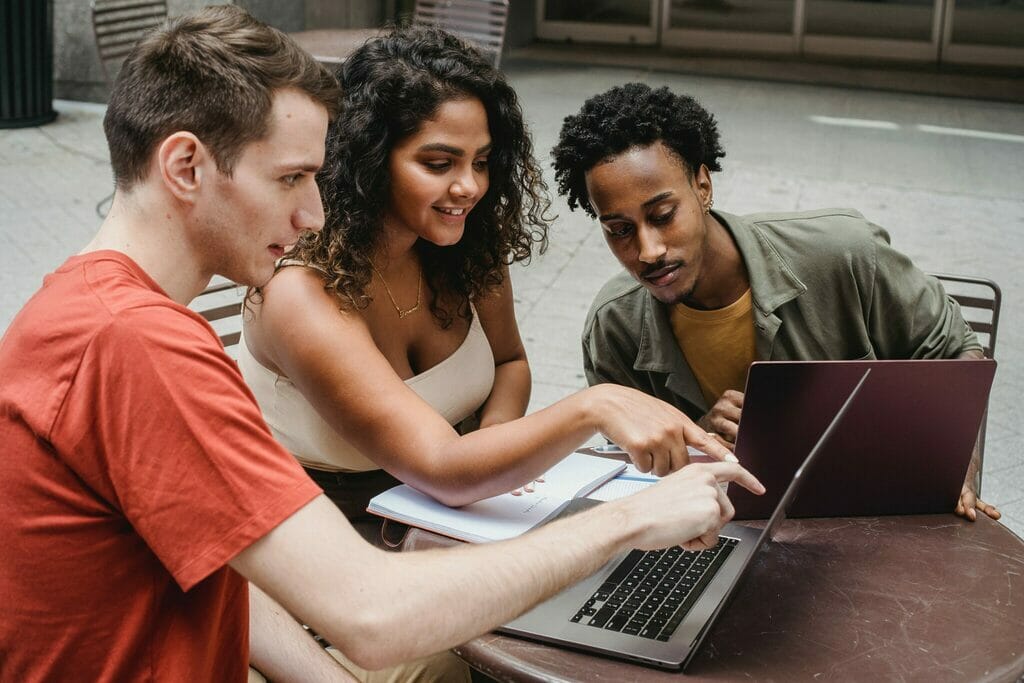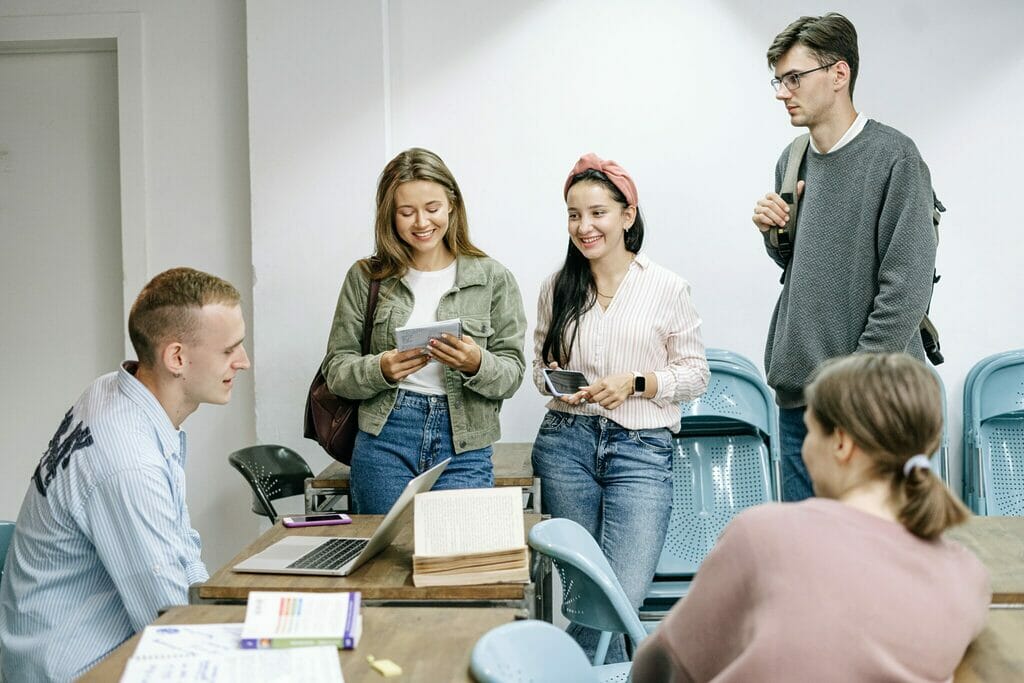 ---

---
Learning as an individual

Understand the basics of sociocracy
Attend our free monthly info session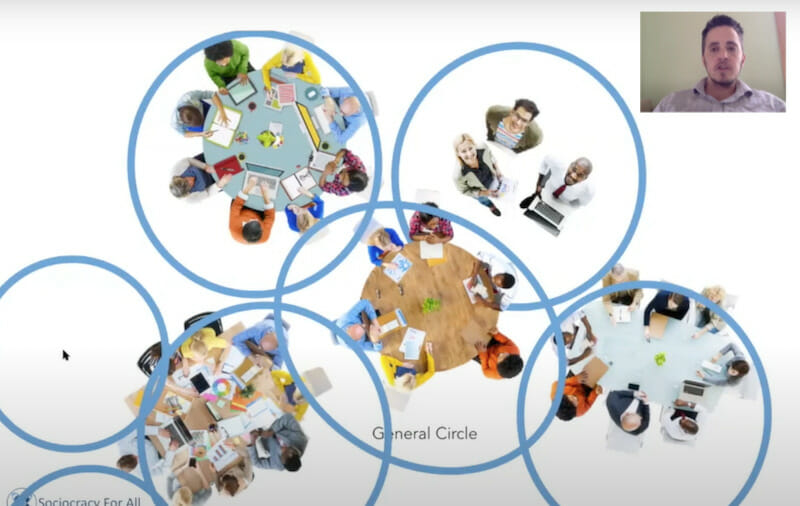 Download our free book
---

Start learning!
Pick a topic and attend one of our live sessions!
Fast & clear decision-making
Learn to guide a group through a collaborative decision-making process by consent.
The list of advantages of group decision-making by consent is long
it's clear
it's fast
it allows for innovation and learning,
and it's inclusive.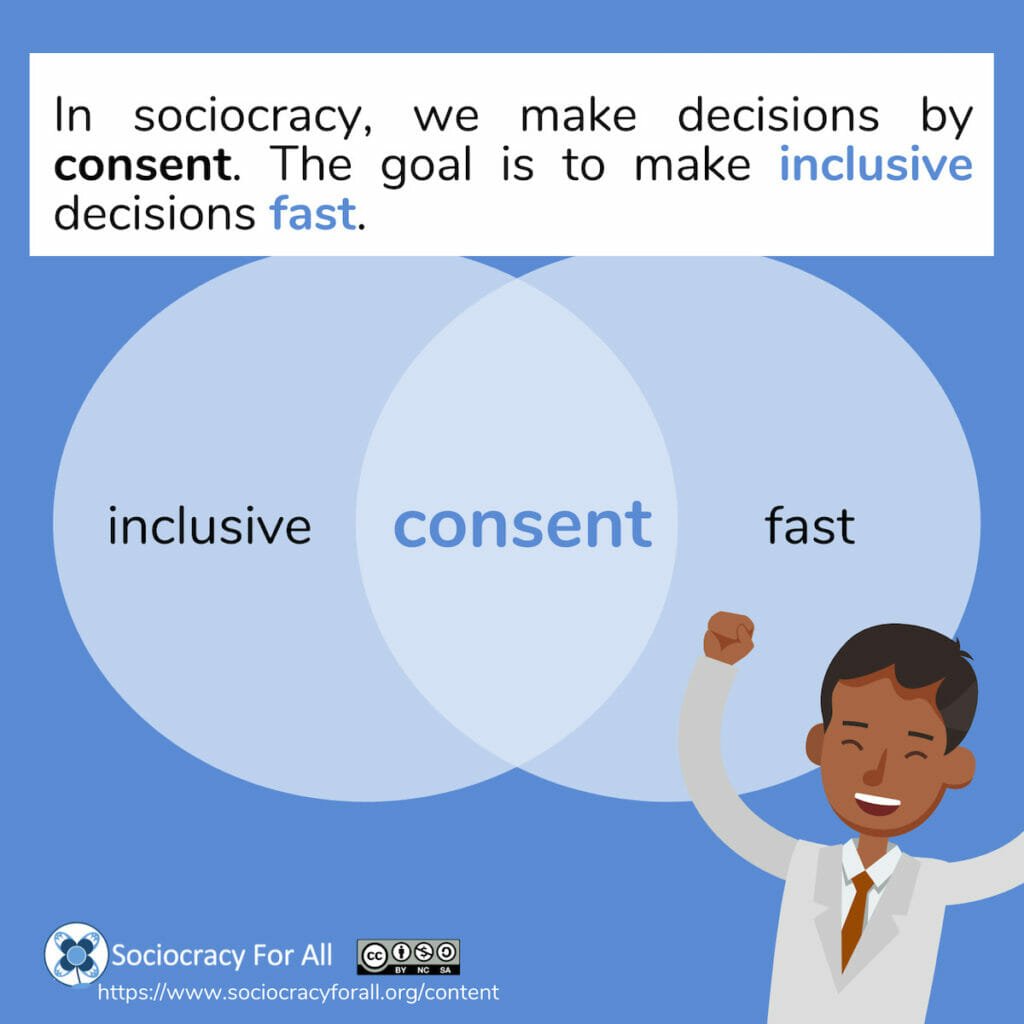 Learn about consent in a 1h live session

Topics:
What's consent?
What are objections?
The 3 steps of a consent process
---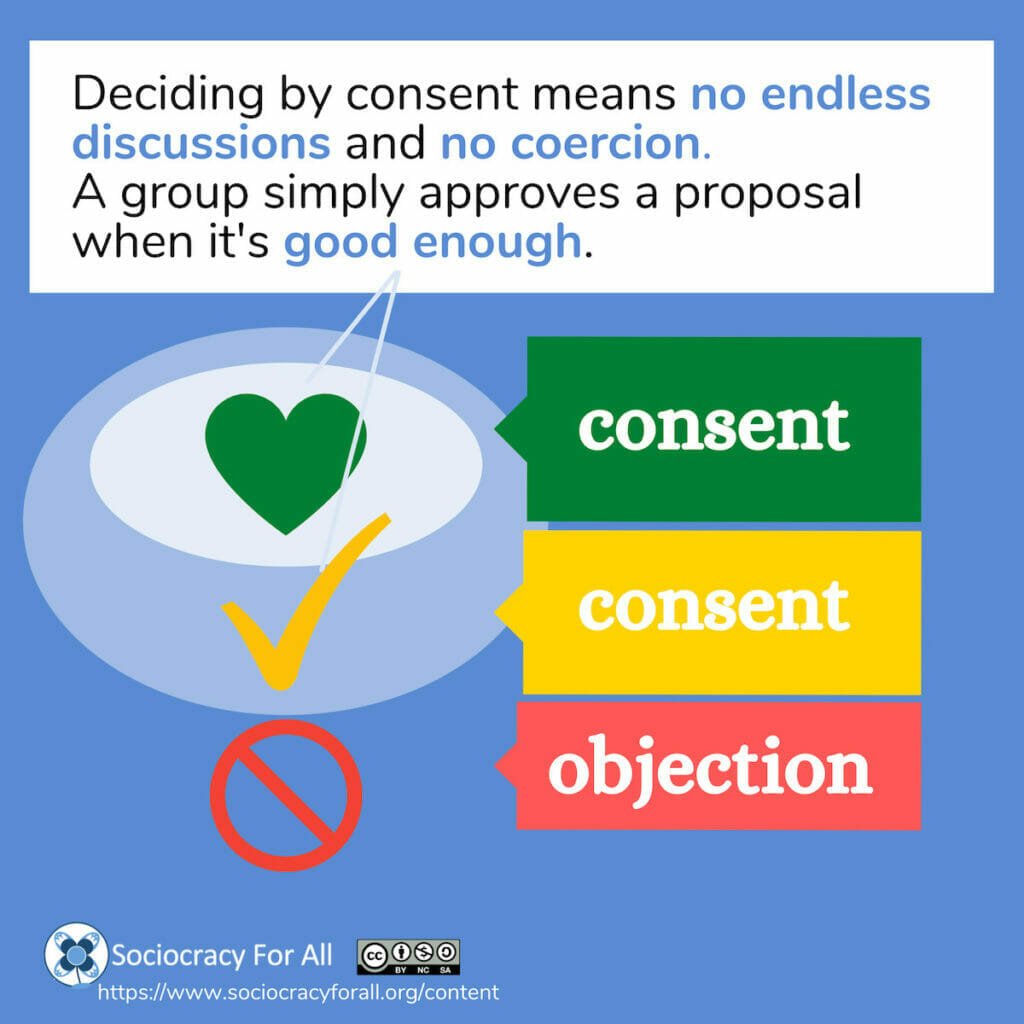 Practice with us in a 3h workshop
Topics:
Practice what to do if there's an objection, and how to integrate the objection and move forward.
Learn how you can speed things up by learning what decisions are best made in a group and what decisions individuals can make autonomously.
---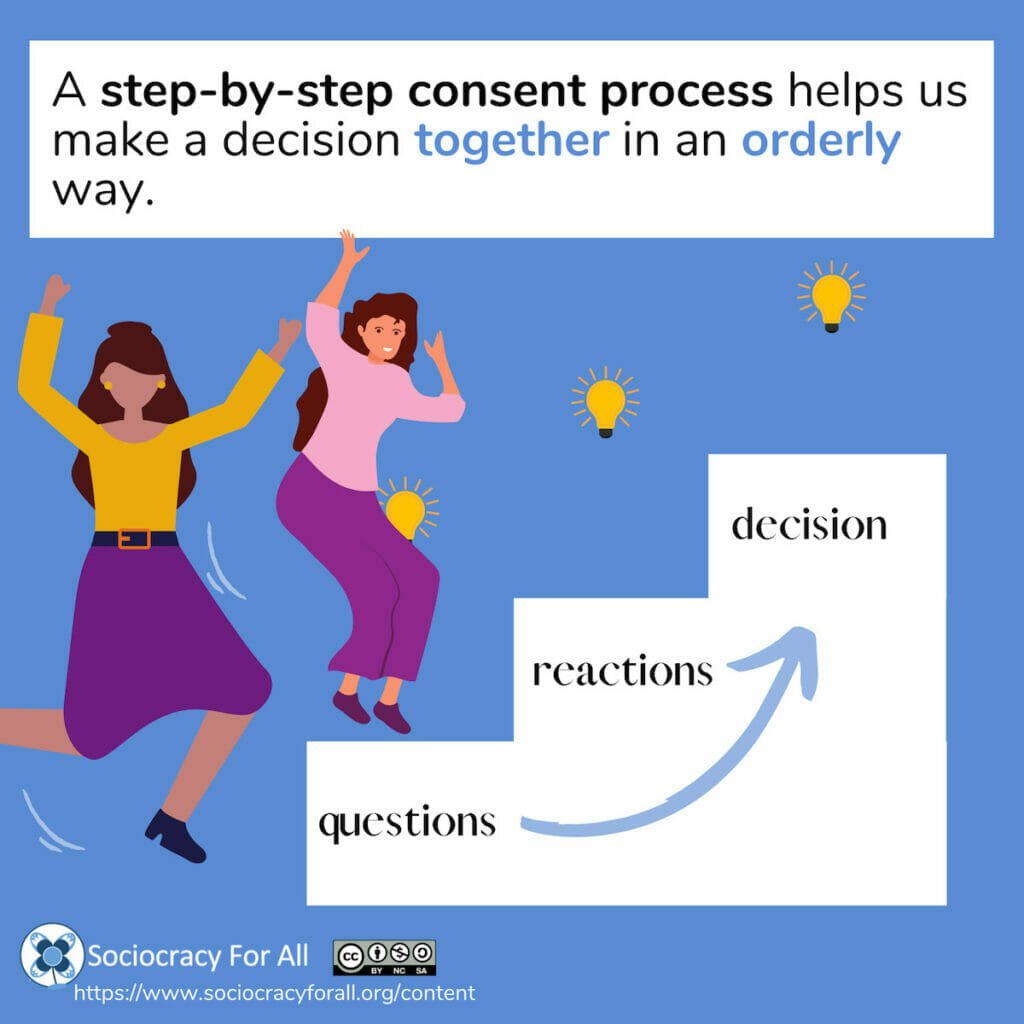 Better meetings
A solid meeting format makes meetings more clear, more inclusive and enjoyable! Benefit from better meetings – you deserve it!
Inclusive – everyone heard!
flexible but robust
highly collaborative

Learn about sociocratic meetings in a 1h live session

Topics:
how to structure a meeting
rounds
template for meeting minutes
---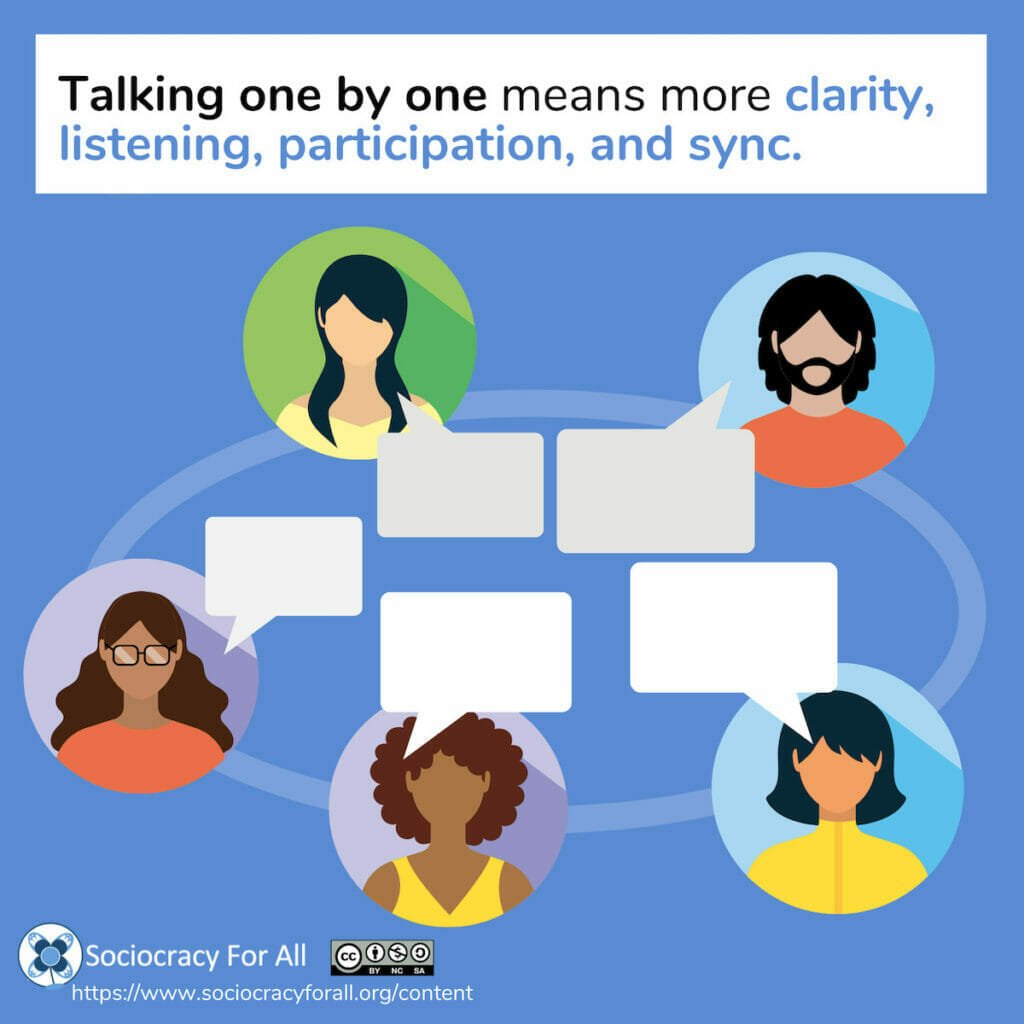 Practice with us in a 3h workshop
Topics:
How does one move a group towards a decision so everyone 'walks' together?
What are the tricks of good agendas? How can we hold agenda planning together and make sure we're staying on track?
How can we write proposals together in a timely manner so everyone's ideas can flow into a proposal?
---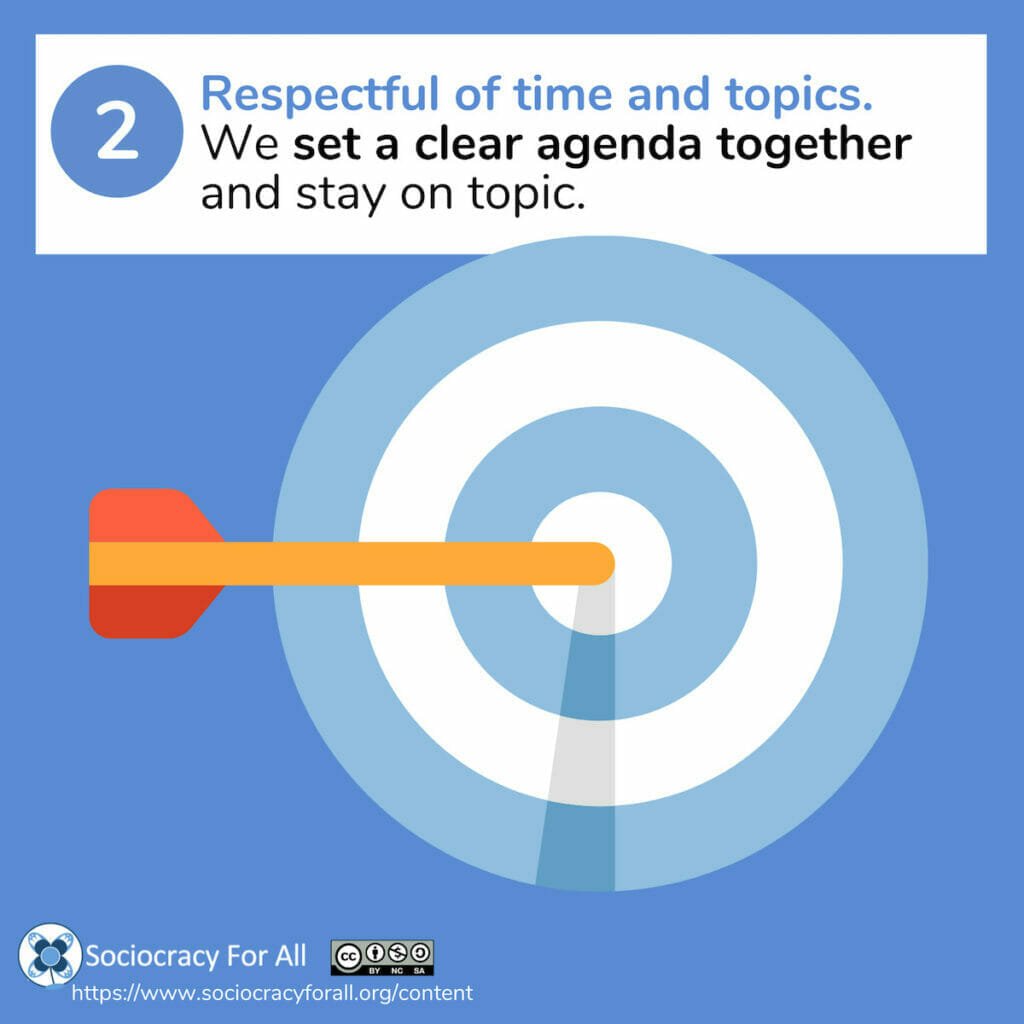 Organizations that connect
What are the design principles for an organization that combine horizontal organizing with the clarity of hierarchies?
Design organizations where everyone is a decision-maker!
Clear and responsive for quick and painless decisions.
Tailor it to your organization!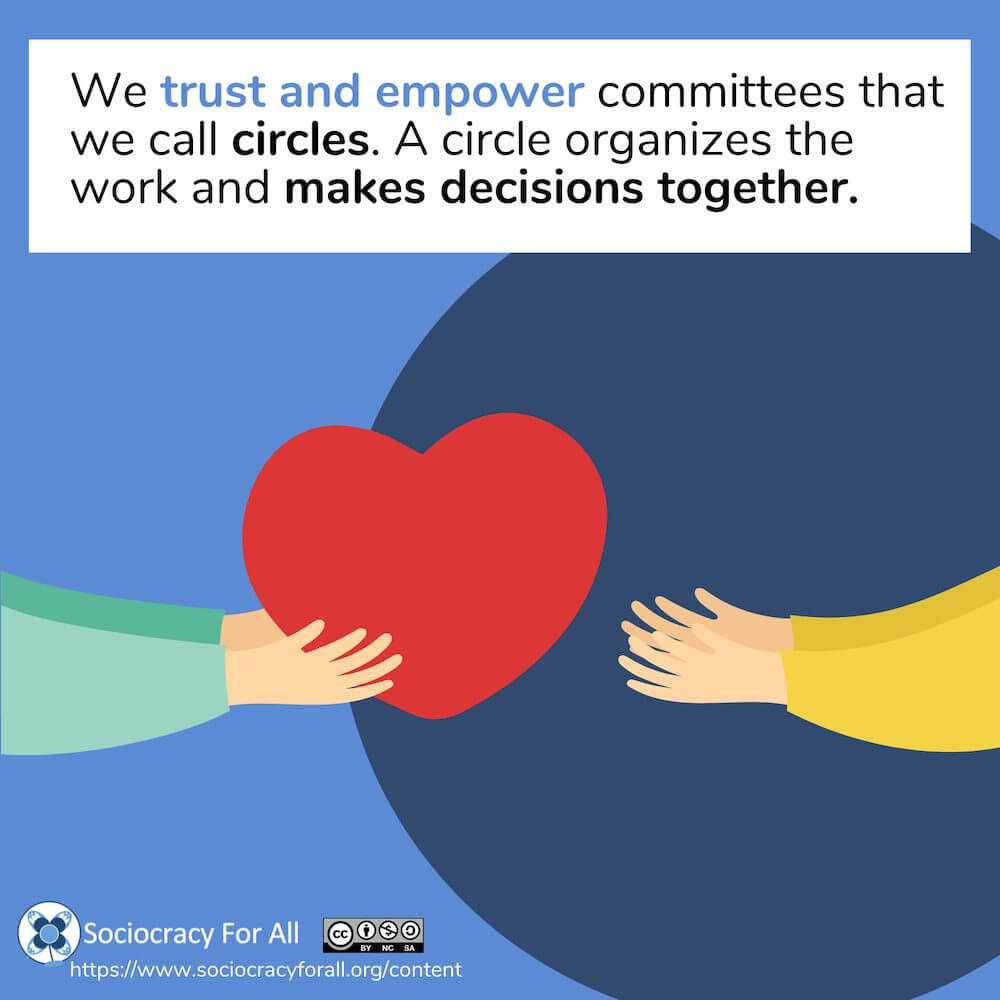 Learn about structures in a 1h recorded session

Topics:
What are the basic design principles of organizations?
How does structure work in sociocracy?
---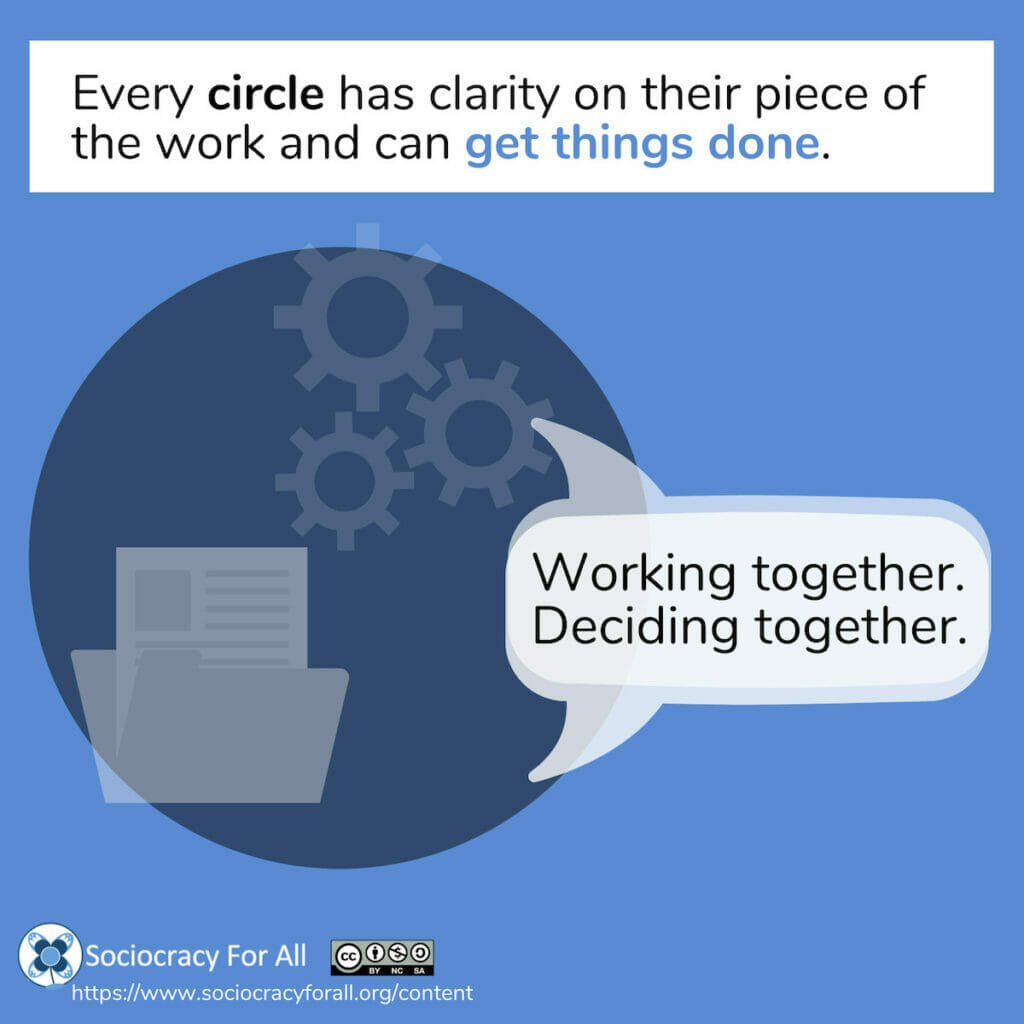 Practice with us in a 3h workshop
Topics:
Design a sociocratic structure!
Define your overall aim and activites with clarity!
Practice how to choose who does what with the sociocratic selection process!
---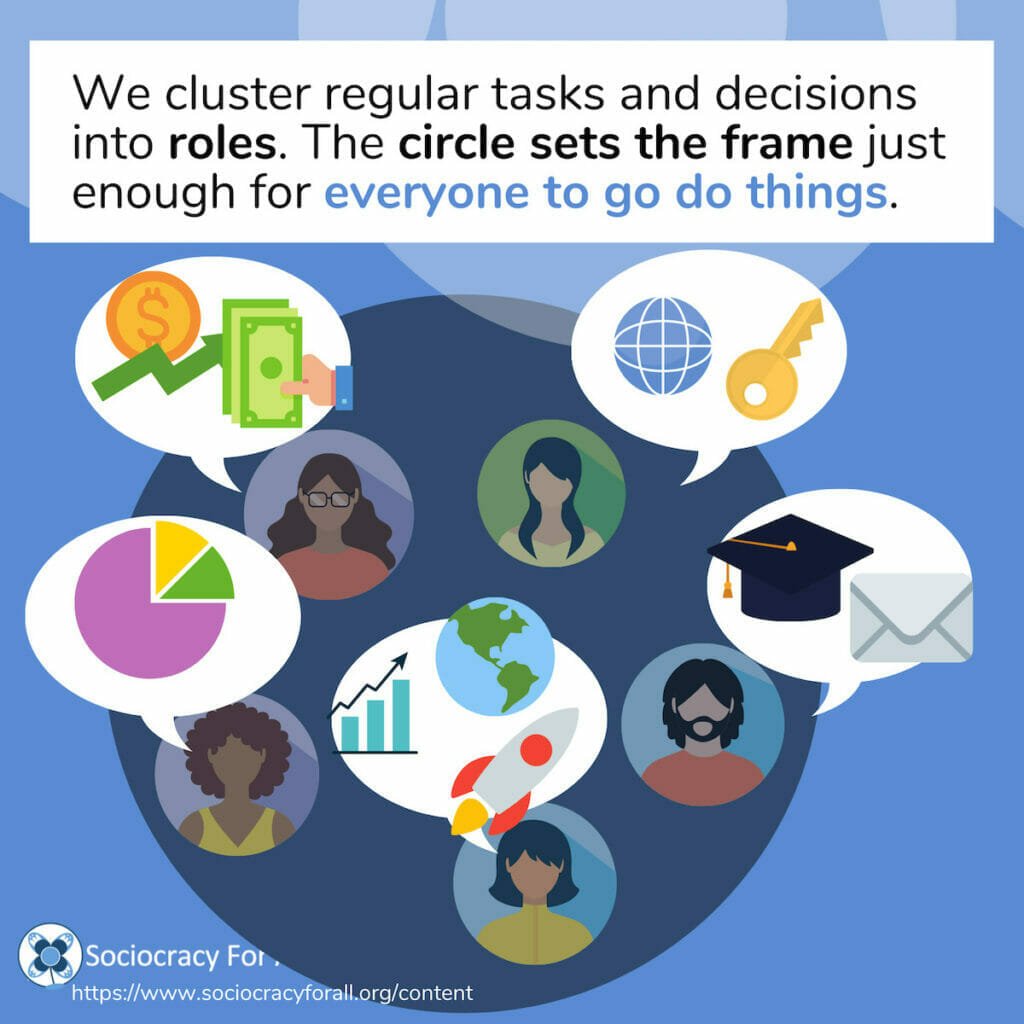 Improve performance and accountability
The key to good organizing is to understand how performance and accountability work in a decentralized, consent-based organization!
What kind of leadership is needed now?
What are the preconditions to accountability?
What are good and effective ways to give feedback?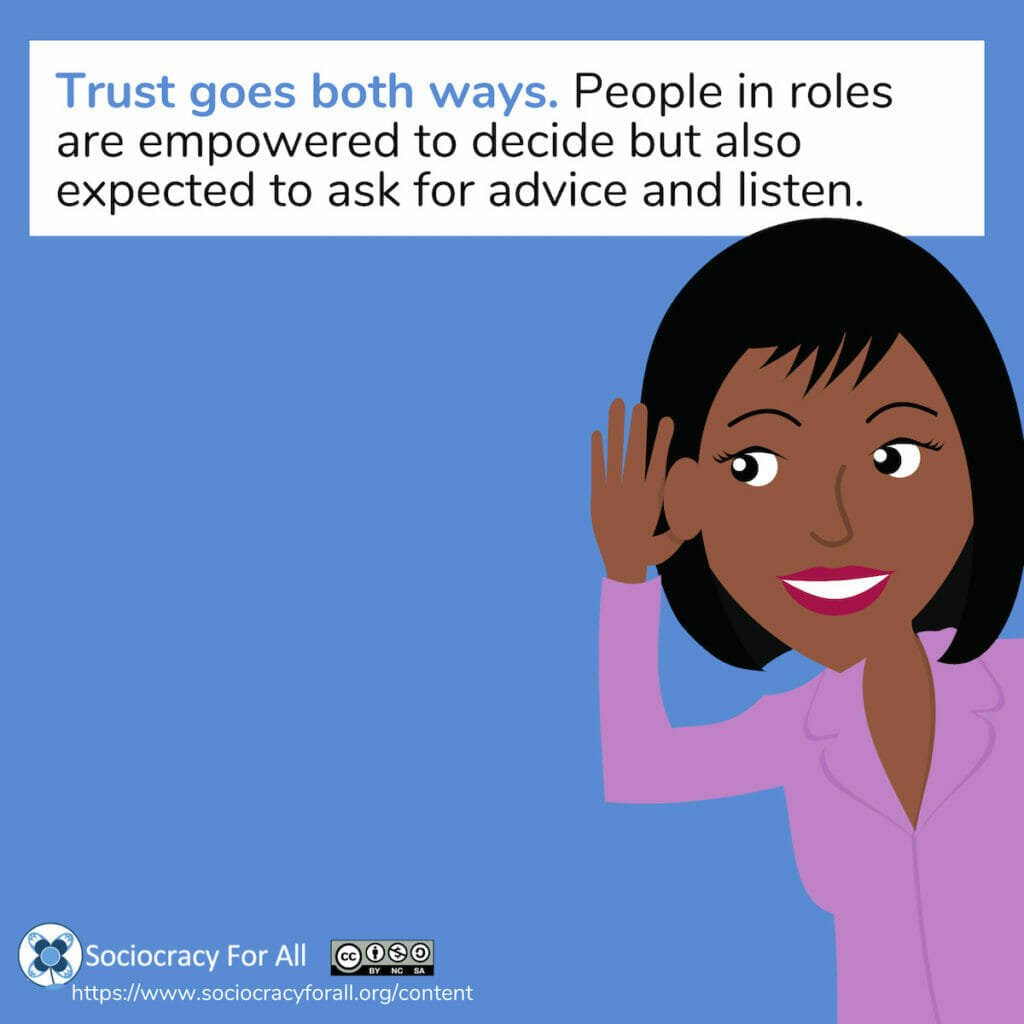 Figure out how accountability and performance works in sociocracy!

How do we make sure stuff gets done?
How is one a leader that works with choice?
---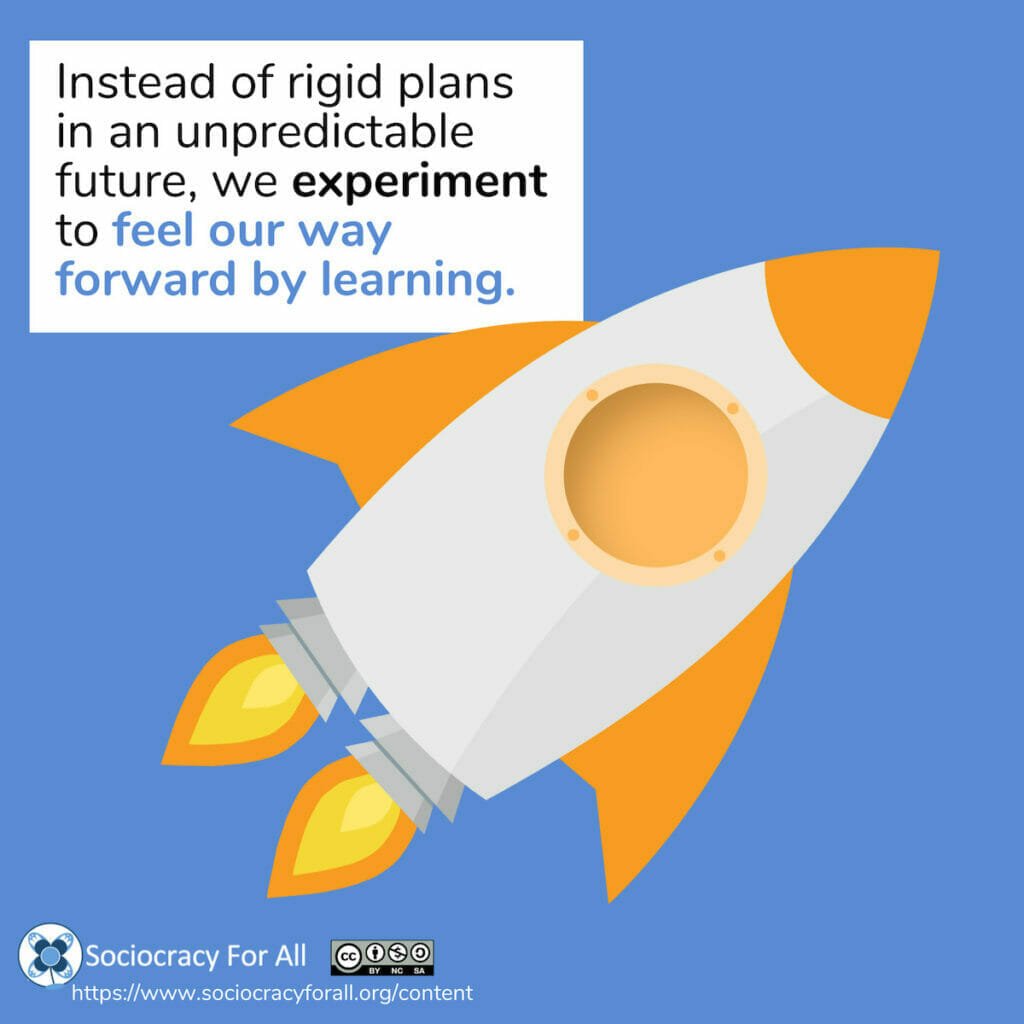 Practice with us in a 3h workshop
Practice creating clarity with roles and workflows
Practice easy feedback formats with fun scenarios!
Reflect with others on leadership without coercion.
---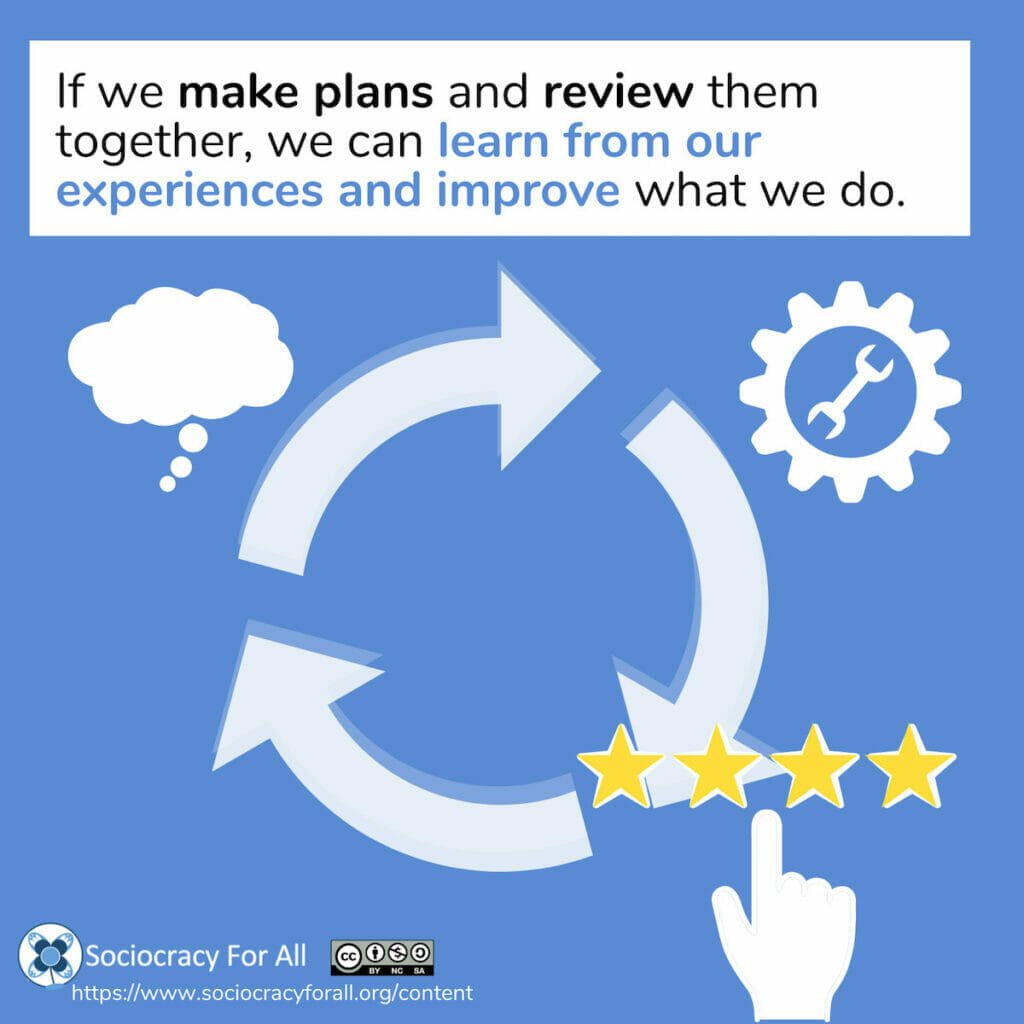 Nonviolent Communication
Nonviolent communication (also knowns as NVC, or compassionate communication) is a framework for understanding and communicating in an a way that supports deeper connection. It was was created by Marshal Rosenburg. It emphasizes understanding and in some cases sharing about the emotional experience in relation to what happened between us.
Sociocracy and NVC implicitly share some basic assumptions and values: non-coercion, self-organisation, learning and effectiveness as a measure, and a holistic and system view. In addition, NVC complements sociocracy supporting effectiveness. Meanwhile, Sociocracy can codify and turn into systems practices that NVC can address.
Find an upcoming non violent communication course online
3 x 2h online class on non-violent communication with focus on governance. Saying what's really going on with integrity, while being open to hearing the other person's truth.
Taught by Jerry Koch-Gonzalez, certified trainer of Nonviolent Communication®.
---
---
Can't wait?
You'd rather browse and read?
Go to our Resource page with a free ebook download.
---

Put your knowledge into practice
Practice makes better! Here are some practice opportunities for you!
These options are most appropriate for people with at least 18 points in our assessment test.
Don't sure which course is right for your?
Take our quiz to find your level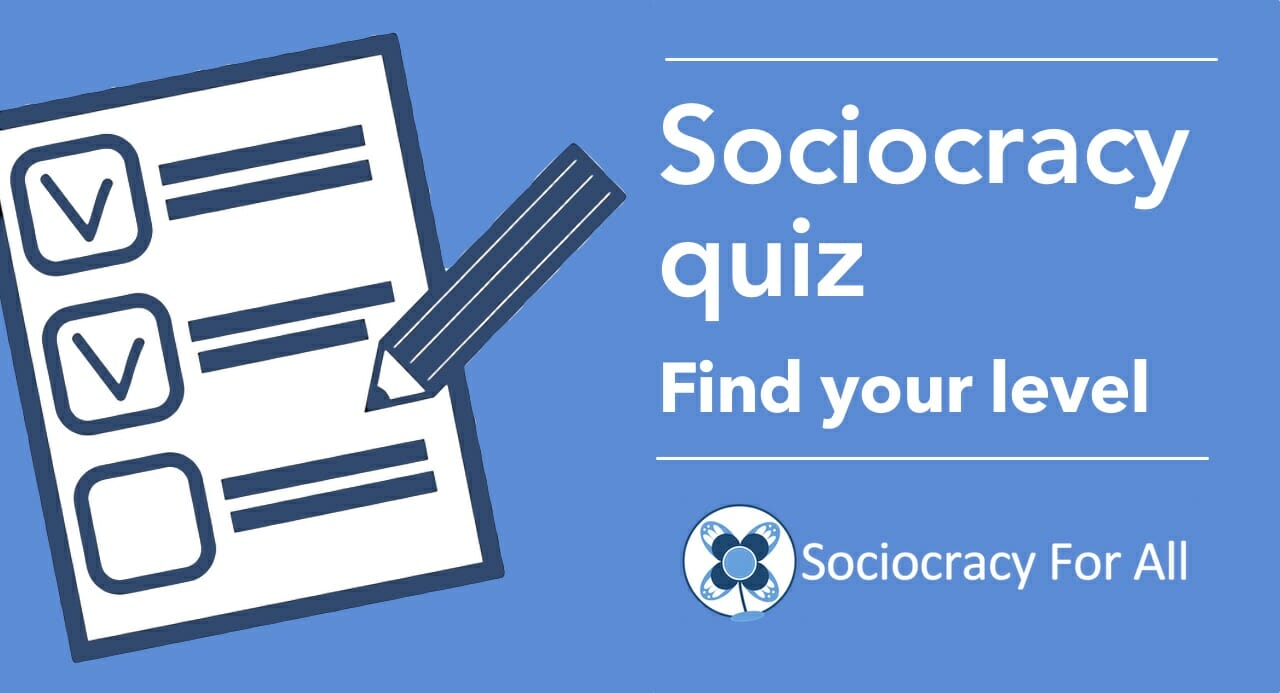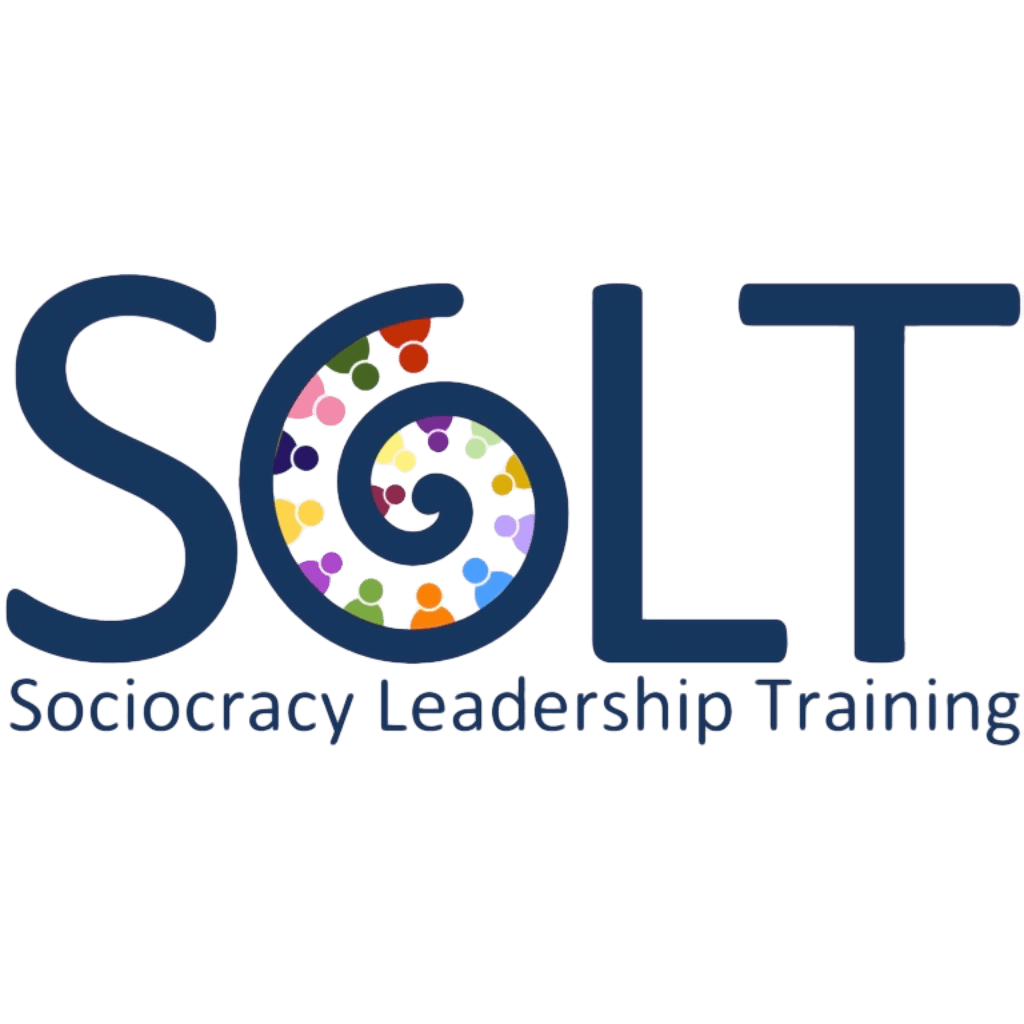 Option A: Immersion class
A 9-week immersion program Sociocracy Leadership Training.
We provide you join a circle with peers, and our coaches help your circle work on a small project – all using sociocratic process.
Great to learn by doing!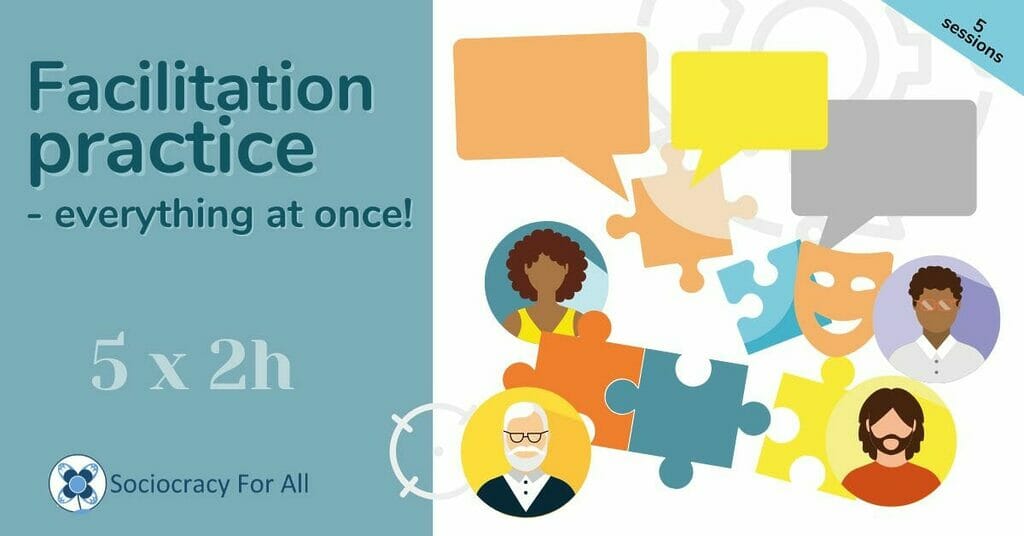 Option B: Facilitation practice class
5 sessions are packed with learning in this facilitation practice class with role plays and tricky scenarios to solve in a small group.
Think of it as a facilitate "puzzle" to solve together — like integrating objections, difficult behavior and other situations!
---
Use your knowledge and help others
Implement
Now use it in your organization! How? You'll need to get others on board! See how on our implementation page.
---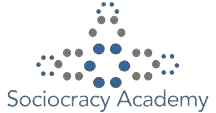 Teach others
Go deep, get certified and teach others! In our Sociocracy Academy, you can learn the ins and outs of sociocracy with other enthusiasts.
---

We're excited to support your group in learning. All the classes mentioned above are possible for groups as well. Groups can be up to 28 people. (Larger groups might require a second trainer, which will add costs.)
We offer
Length
Price for organizations with low funding
Price for organizations with solid funding
Sociocracy overview with small exercise
Info sessions on:
meetings
consent
structure
performance
Beginner classes (all modules)
Nonviolent communication training
---
We can also offer tailored classes within this price range. If it's outside of our standard prices, expect a 20% price increase for additional preparation and planning time.

Looking for an affordable way to train your organization in person? Combine your training with an open workshop and mitigate costs that way! Let's talk!

---
Pre-recorded classes for small groups
Groups of 4-7 people can get training with our pre-recorded video-led classes. The classes are very interactive and practice-oriented. You can run more than one cohort at the same time.
---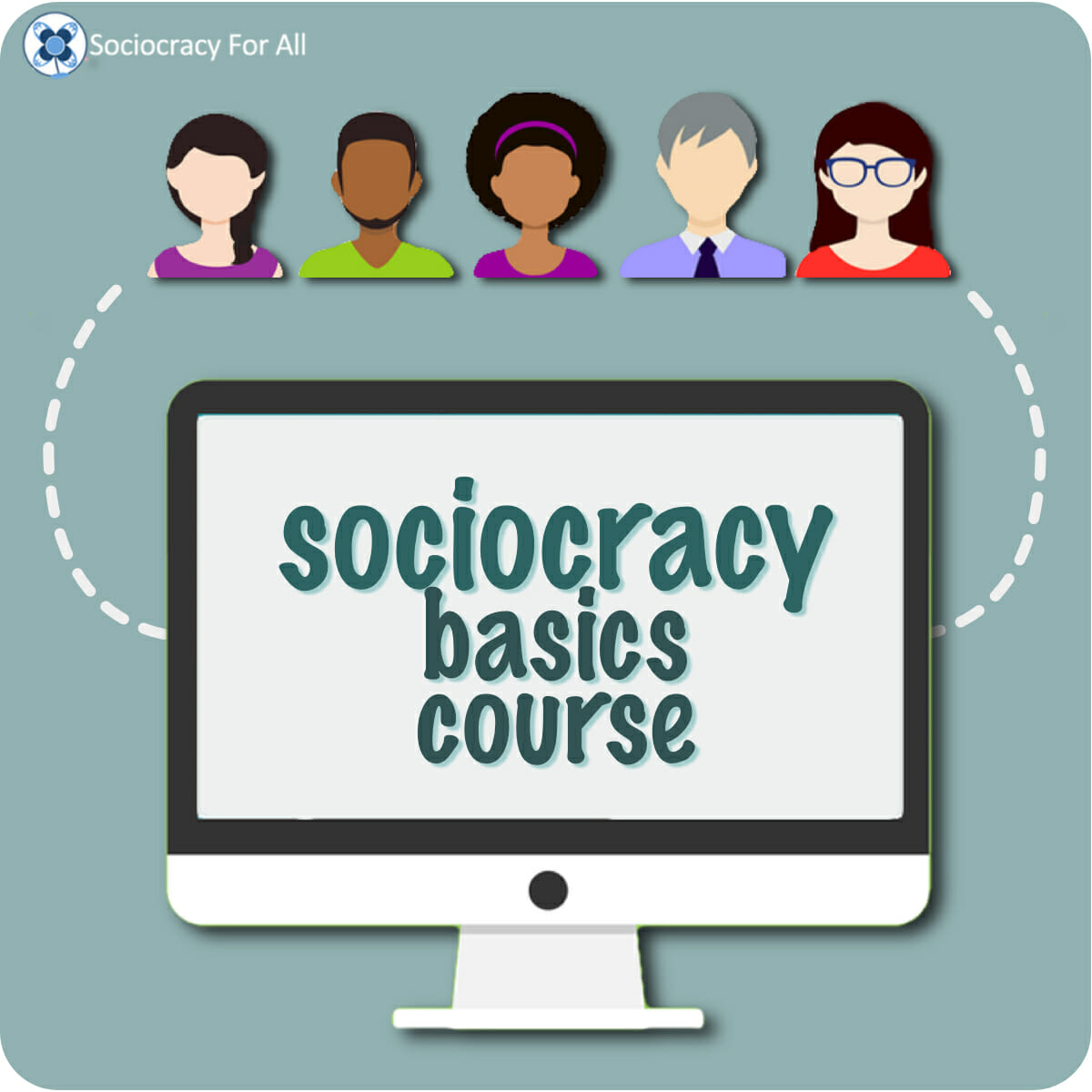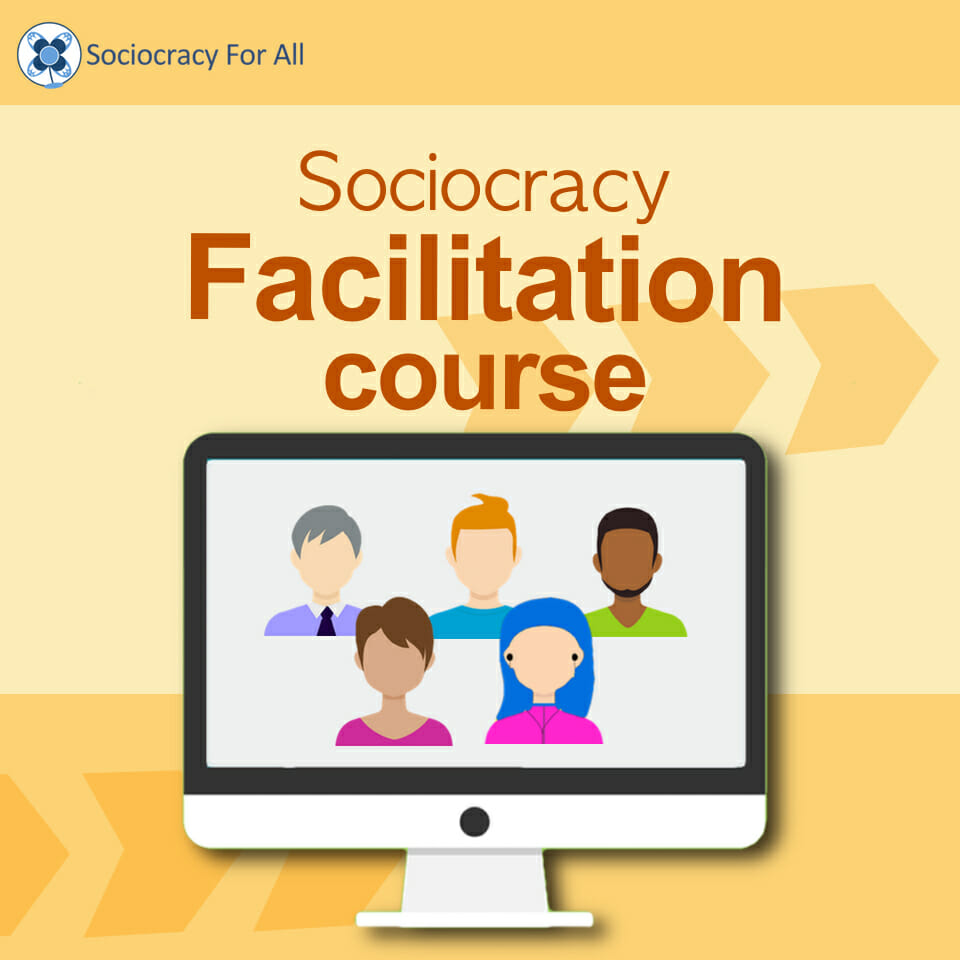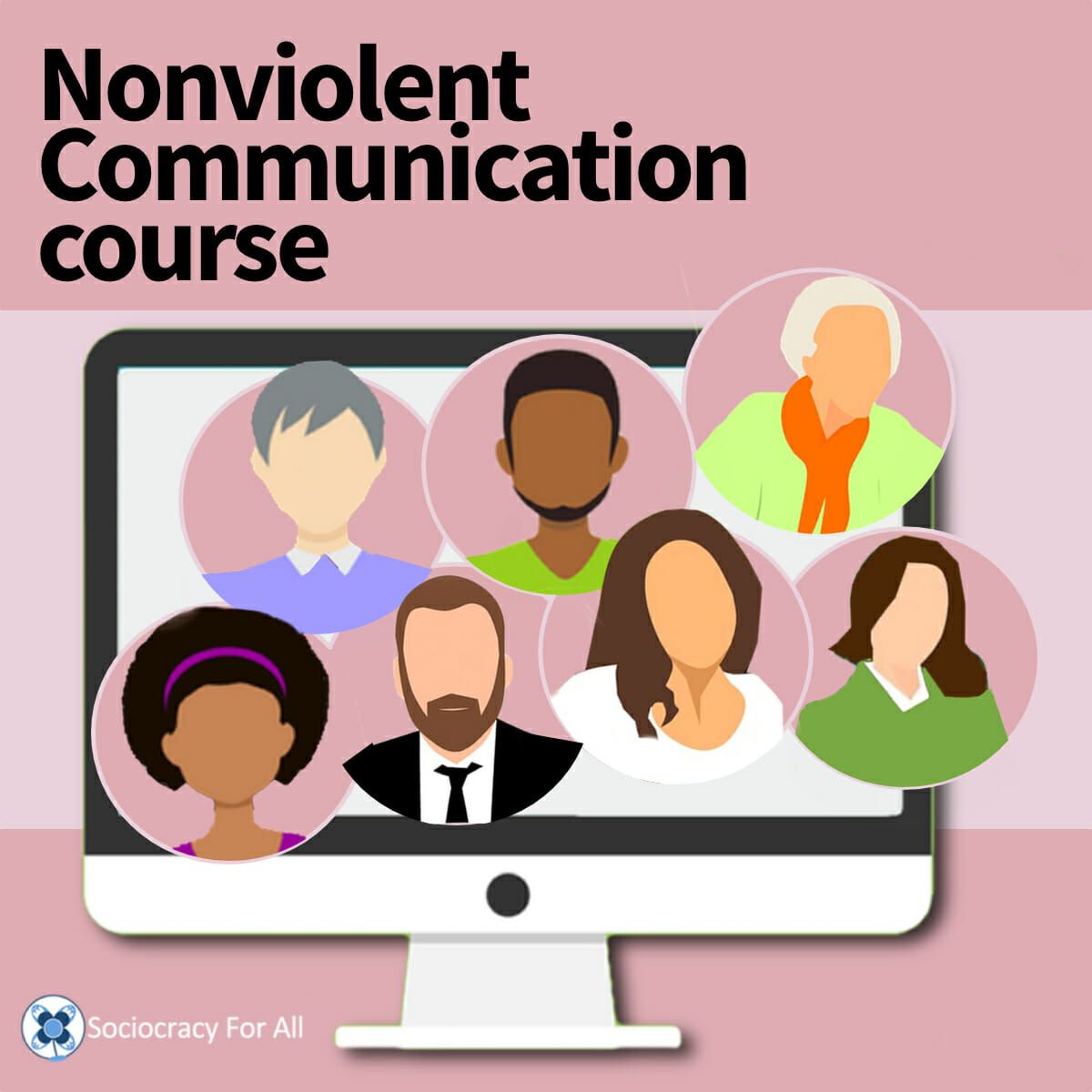 Video-recorded class
4×2 hours
overview of circle structures
consent decision making
selection process and roles
group feedback process and exploration of the next steps
4-8 people
Schedule any time for your own group
Can be combined with coaching (120min)
$120 per group
Video-led Facilitation class
3×2 hours
Consent decision-making and how to integrate objections
Co-creating proposals
How to respond when things don't go according to plan
4-8 people
$220 per group
Video-recorded NVC course
This works really well, with lots of practice!
Schedule with your own group and do it on your schedule and with your people
Register and start any time
Invite us and get affordable training
Hosting an in-person workshop
Are you tired of online training? We'd love to spend in-person time with you and your group!
Learning in person is much more pleasant than on Zoom, and doing a one- or two-day workshop is the perfect immersive experience.
But how do you pay for it? Here's an option to consider that not only helps you but also helps strengthen the sociocracy movement in your area:
Organize an open in-person workshop in your town or city. You find a venue and provide outreach. We can find you a trainer and contact people on our mailing list in our area.
With an open workshop and ticket sales, there will b extra income to cover travel costs and supplement trainer cost. We often also allow extra people from your group at a discount or for free. So that can be a really smart way to get free training for your group!
Contact [email protected] to learn more.