? This presentation will be in English.
Description
Solidarity economy is a social justice framework grounded in solidarity, democracy, equity, sustainability, and pluralism connecting people to practices for producing, distributing, exchanging, and governing commonly held resources. Join us here to discuss how sociocracy can act as a social technology for governing solidarity economy institutions and organizations for communities seeking collective agency and self-determination.
Bio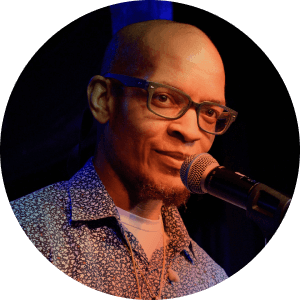 Mike Strode is a writer, urban cyclist, facilitator, and solidarity economy organizer with the Kola Nut Collaborative residing in southeast Chicago. The Kola Nut Collaborative is Chicago's only time-based service and skills exchange (otherwise known as a timebank) providing an open platform for mutual aid, community organizing, and network weaving. The Collaborative recently launched an initiative to develop a network of Chicago-based facilitators trained in the Offers and Needs Market.