? This presentation is in English ? It was live interpreted to Spanish and Portuguese the day of the conference.
Description
In this showcase, Vivek is happy to share the unique story of transforming a traditional R&D projects team into a successful self-managed business unit called eSteering at a large organization in Denmark called Danfoss. Inspired from sociocracy and other new ways of working, this will be about the real experiences, learnings and practical ways of having this transformation and making it work at large organizations – covering the three aspects of structures, processes and mindsets.
Bio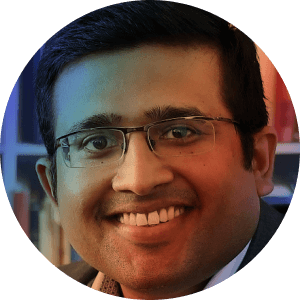 Vivek Menon describes himself as an intraprenuer and growth hacker who loves building new businesses with great products and customer experience. He has been with Danfoss for 14 years in various leadership roles in P&L, product management, innovation, and marketing across diverse business segments, M&As and regions of the world. He truly believes that the future of work is about combining customer experience and employee experience. Personal motto: Breaking silos with a smile.