Deeper connection and understanding in your group with the Meeting Evaluation Cards
The Meeting Evaluation Cards help group members with getting to know each other better, grounding and giving feedback.
---
Get your deck!
Order Meeting Evaluation Cards today!
Get two or more and save on shipping costs — they are a nice gift for friends, colleagues or family!
---
What you'll find inside the Meeting Evaluation Cards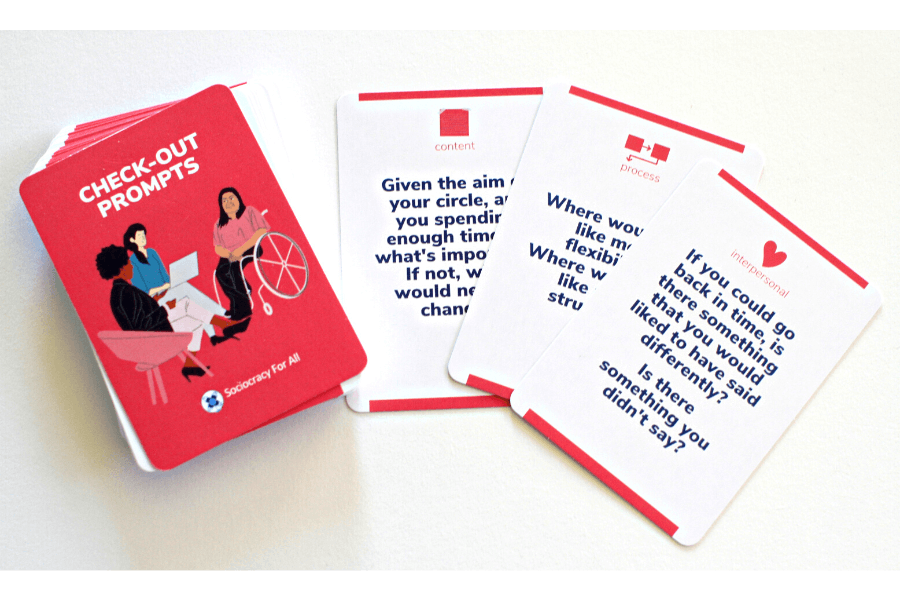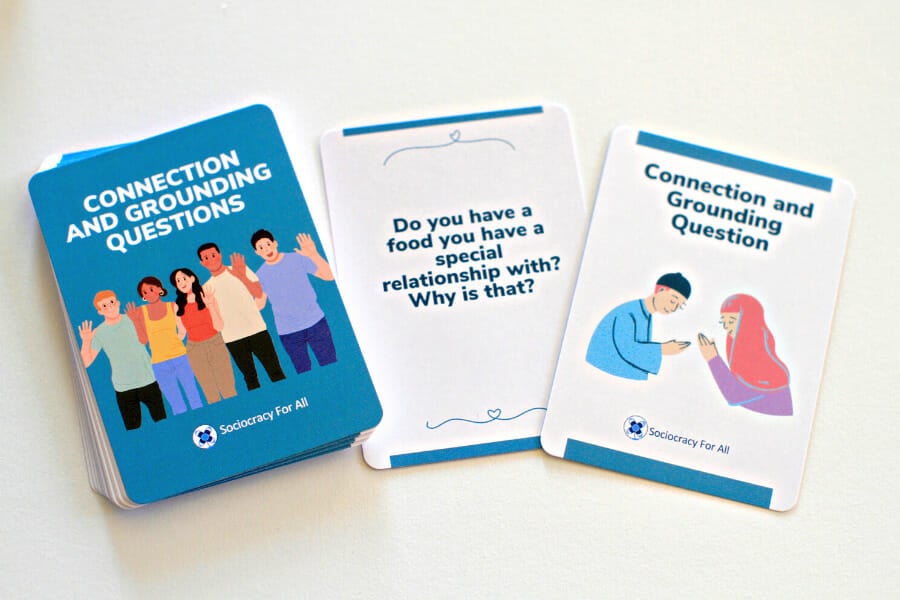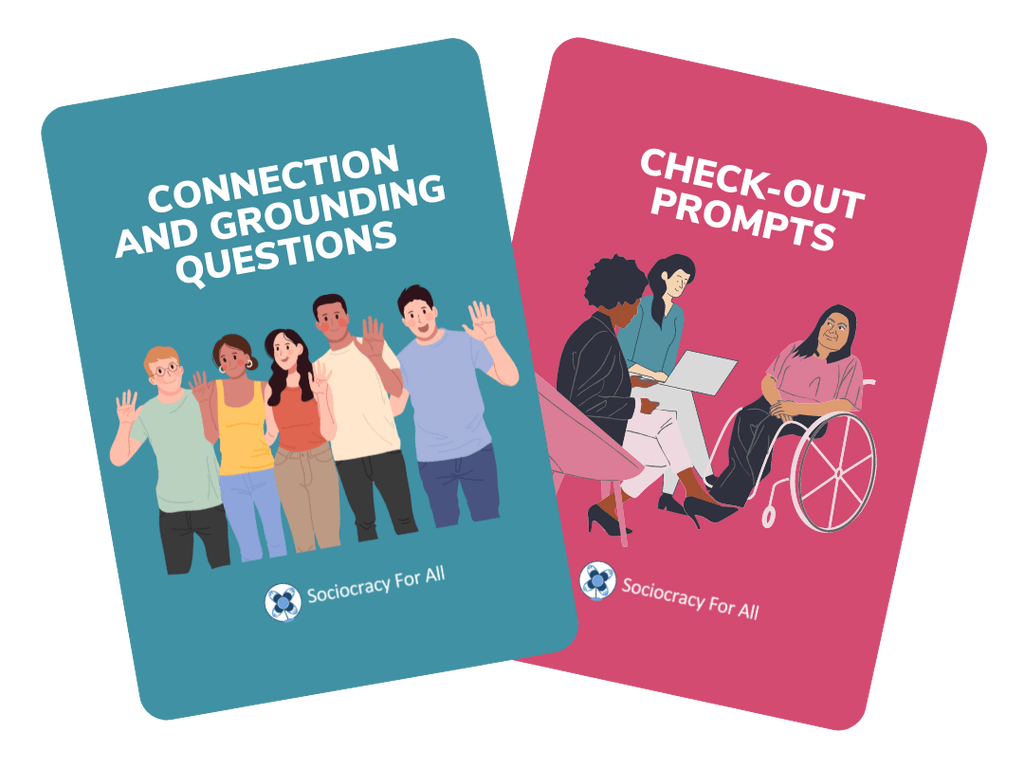 In the Meeting Evaluation Cards deck you'll find 54 cards, including:
18 Connection & Grounding Cards
34 Check-out Prompts Cards
2 Instruction Cards
---
How to use the Meeting Evaluation Cards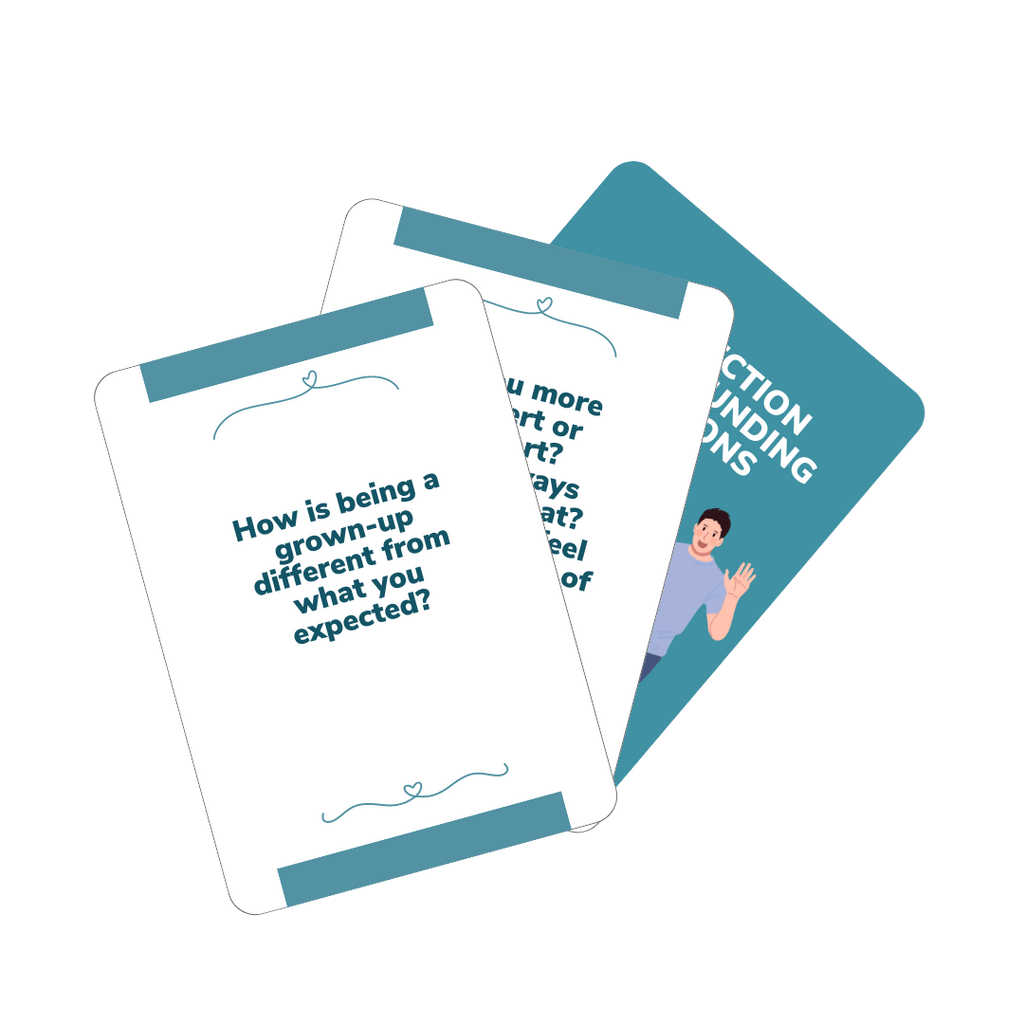 x18 Connection and Grounding Cards
Get to know each other more in your group or community, during a meeting or other gatherings! These prompts can also be used as check-in of a meeting.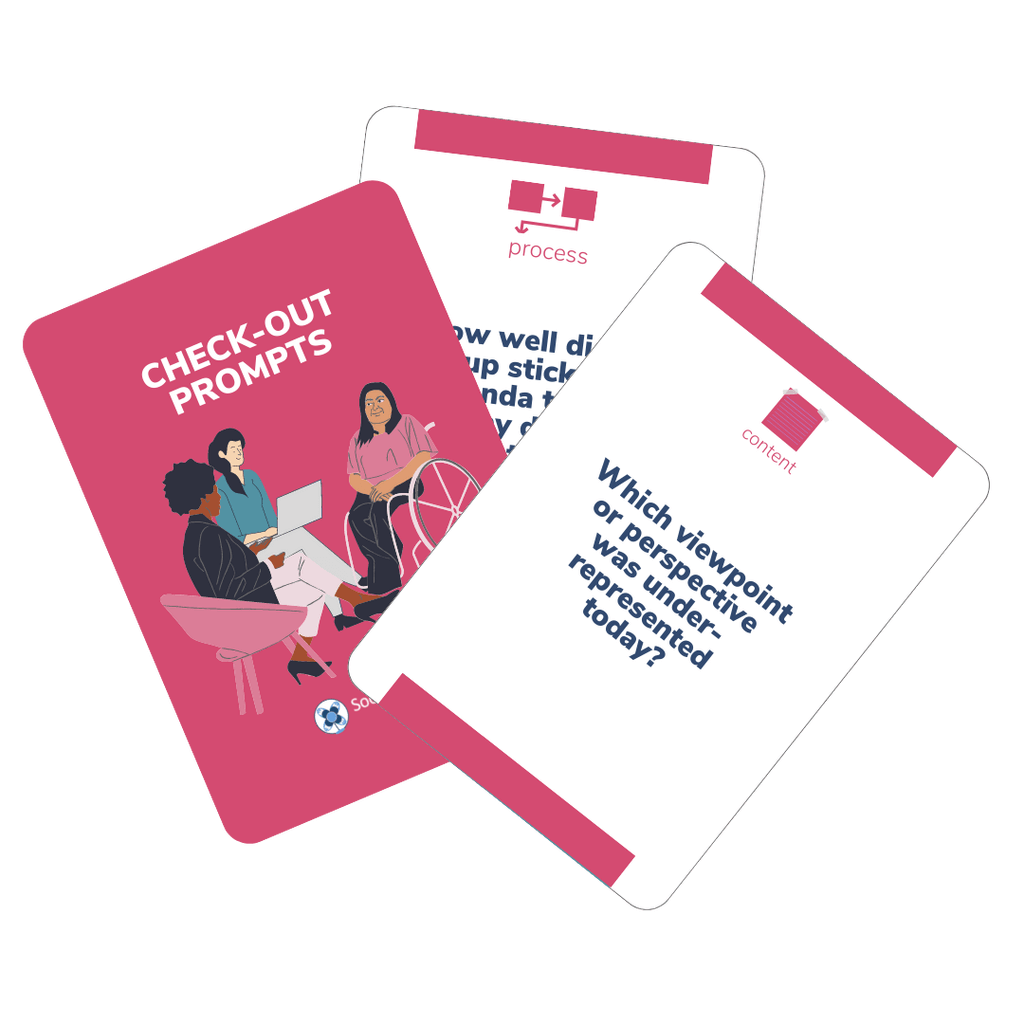 x38 Check-out Prompts Cards
At the end of your group's meeting, these cards help you as a group to reflect and give feedback so you can improve meetings over time! You'll find cards for feedback on:

---
Interested in other resources? Check SoFA's books!