---
At Sociocracy For All, we believe that the best way to learn and grow is through collaboration. Join one of our monthly Community of Practice meetings to find like-minded people to share knowledge, skills, and experiences in a specific area of interest.
Communities of Practice are peer support circles that offer members an opportunity to network and share resources, wisdom, and challenges with others in their interest group. Whether you're new to sociocracy or a seasoned practitioner, you'll find a community that is right for you.
Some of our Communities of Practice (CoP) include:
---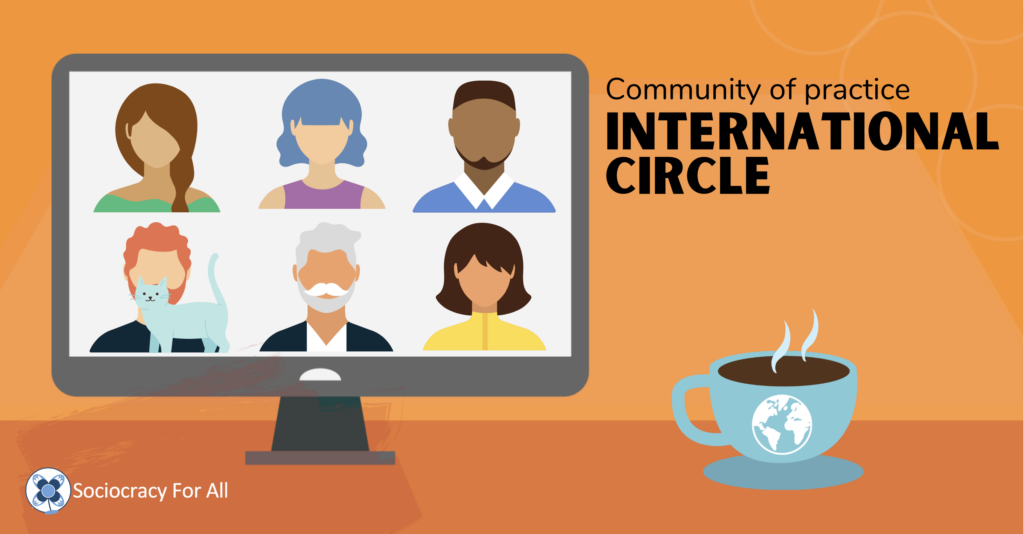 International Circle CoP is for members of SoFA's International Circle, to share experiences and support around International circle's development and sociocracy practice.
---
---
Advocates for Sociocracy in Intentional Communities CoP is for people who are trained and using sociocracy in a forming or established co-housing, ecovillage or other intentional community, to share experience, and get support from other community members.
---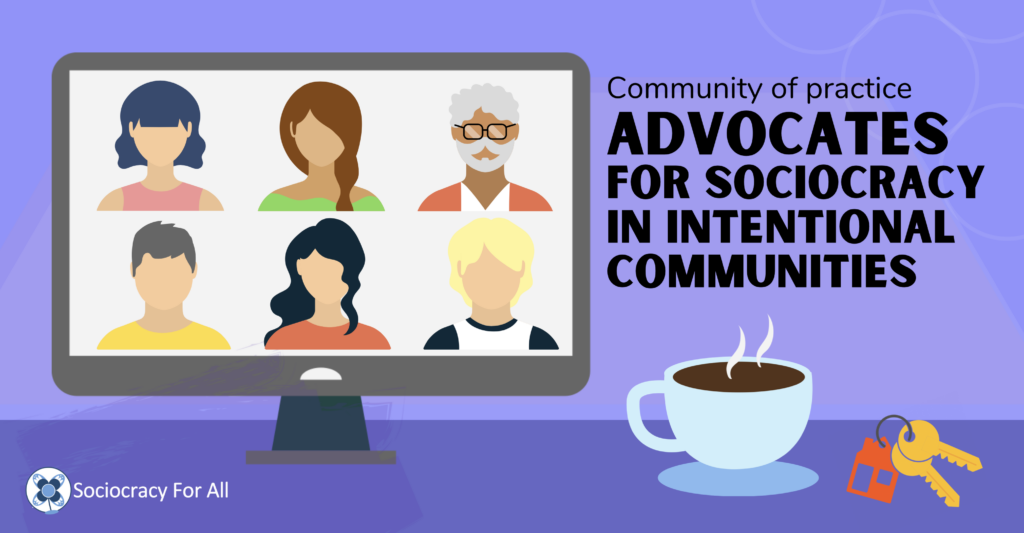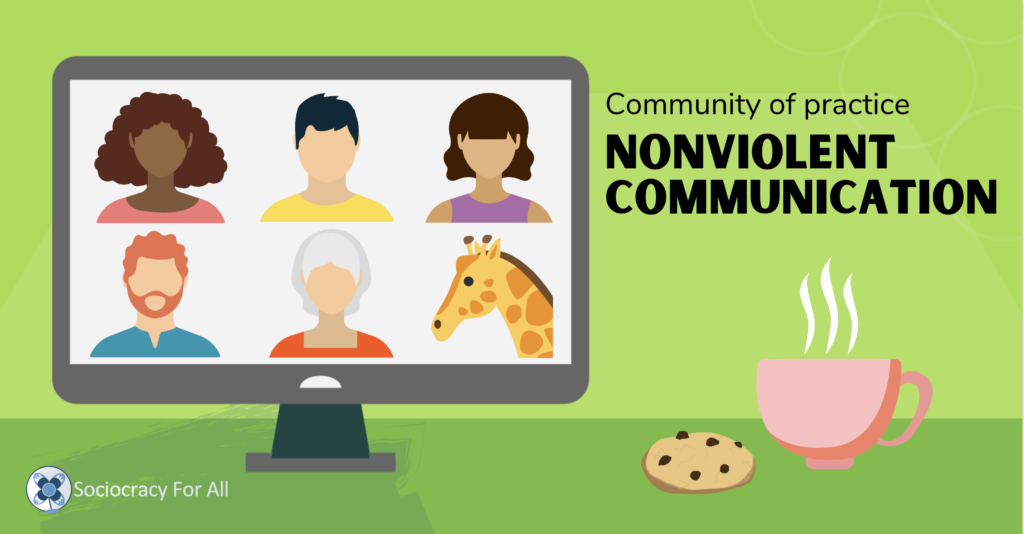 Nonviolent Communication CoP is a gathering to discuss, practice, and share experiences of using NVC within and outside of the context of sociocracy.
---
---
Facilitators CoP is a peer support space for sociocratic facilitators to give and get feedback and exchange ideas. The facilitators COP rotates facilitators so everyone has a chance to practice.
---
---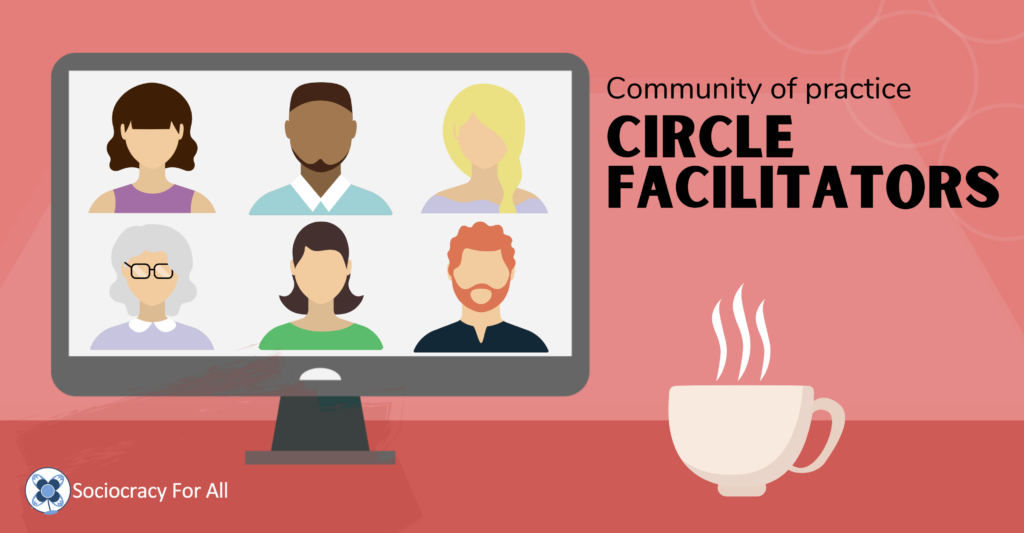 Breaking Cycles CoP explores ways to use sociocracy, non-violent communication and other tools to interrupt cycles of oppression, ways to become more aware of patterns of oppression, and to build new patterns for liberation within SoFA and beyond.
---
---
---
Sociocracy Implementation Peer Support CoP or SIPS is for people practicing sociocracy at any stage to explore the challenges of implementing sociocracy in any setting-  at work or community, at school, at home. 
---
---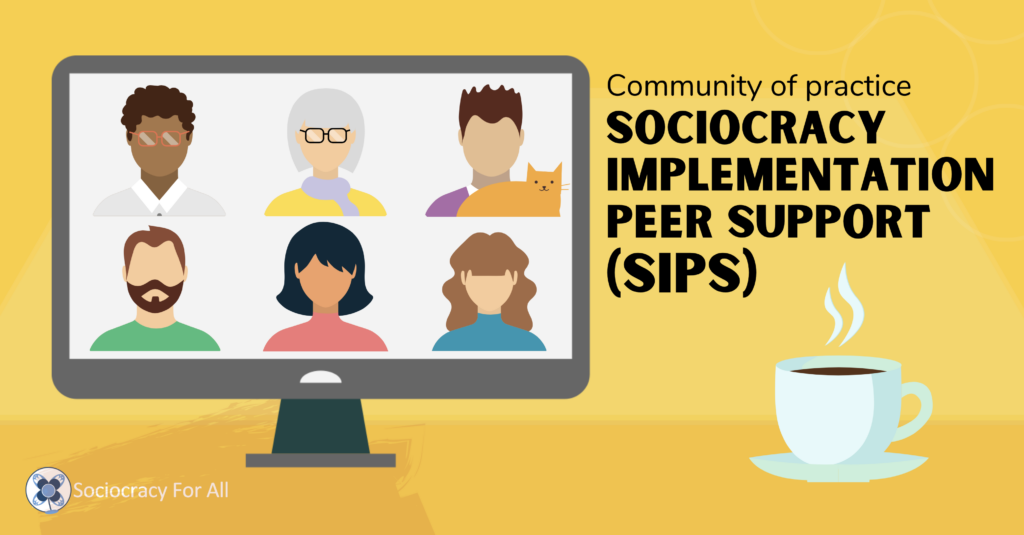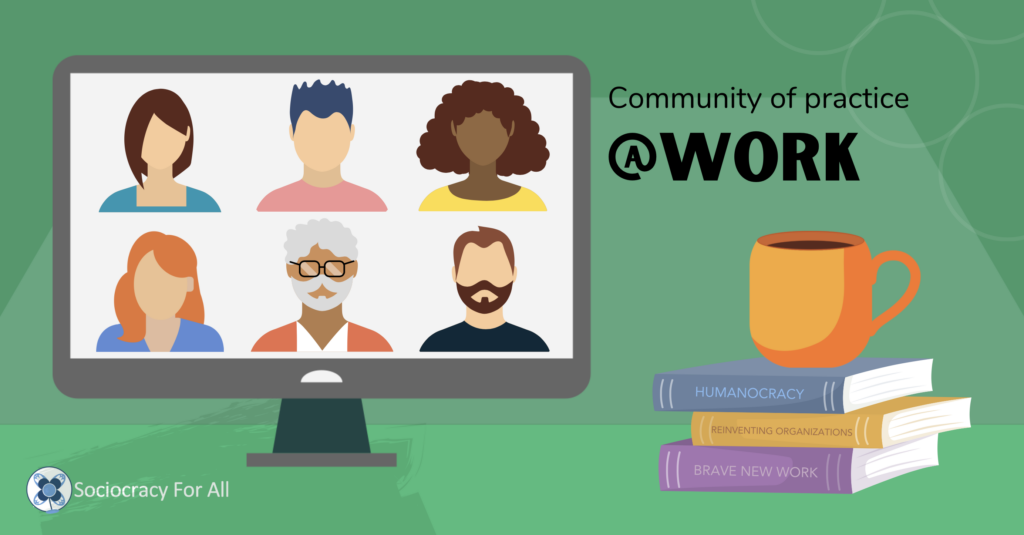 @Work CoP is a mutual support group for people practicing sociocracy at work. It's a space for people to share their experiences with implementing sociocracy in the workplace, and to talk about how they can introduce sociocracy at work.
---
---
Trainers CoP is for certified sociocracy trainers and trainers-in-training to support each other in the work by testing new training and consulting practices, and sharing questions, ideas, resources, and experiences.
---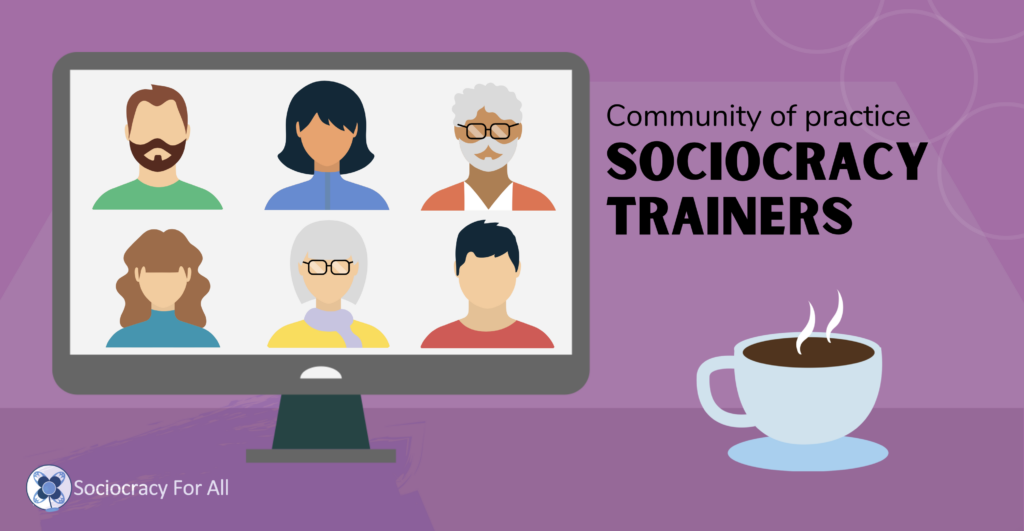 ---
Joining a Community of Practice is a great way to connect with like-minded individuals, learn new skills, and make a positive impact in your community. We invite you to explore our Communities of Practice and find one that resonates with you.
---
---
You can come to one meeting without being a SoFA member to try it out. After your first meeting you will need to become a supporting or working member of SoFA ($50/year), a member of an organization that is enrolled in the organizational learner program, or sign up for the monthly $5 Community of Practice membership fee (which allows you to attend any number of Communities of Practice each month). Sign up for the monthly $5 Community of Practice membership or see How to Become a SoFA Member.
---