? This presentation will be in English.
Description
Ultimately sociocracy is about people coming together to work harmoniously to achieve things in a rich rewarding way. So selecting people for roles is crucial. But its not just about finding the best qualified person for each job. For example someone with less experience, but more passion for a role could be elected, and supported by someone with more experience, but less passion. In this practical we will find various ways to come to a proposal that is rich for the people and project.
Bio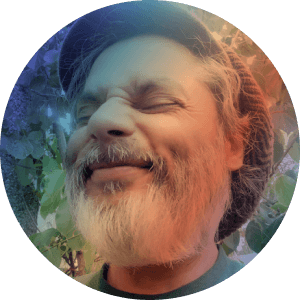 Rakesh is an experienced low impact living designer and teacher from the UK, specialising in community resilience, permaculture, creating food forests and low maintenance food growing systems. He has worked as an advisor to several community projects in London and throughout Europe and has taught in many countries around the world. Rakesh has turned his dyslexia to his advantage by developing a talent for observation and hands on learning and teaching methods.