? This presentation is in English ? It was live interpreted to Spanish and Portuguese the day of the conference.
Description
In every organization, there are centralizing and decentralizing forces. In small or medium organizations with sociocracy, the centralizing forces can be managed more easily – but what happens at scale? How do budget, strategy and information flow work? What difficulties can we expect and how can we address them? How can everyone be as involved as possible while keeping the organization nimble?
Bio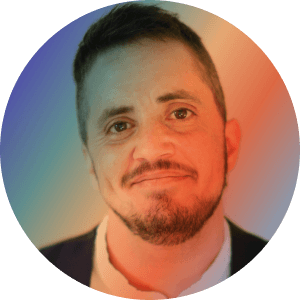 Ted Rau is a trainer, consultant, and co-founder of the non-profit movement support organization Sociocracy For All.
He grew up in Germany and studied linguistics before earning his Ph.D. in linguistics there in 2010. He moved to the USA and fulfilled a long-held wish to live in an intentional community where he still lives with his five children and 70 neighbors in a cohousing community in Massachusetts.