?This presentation will be in English.
Description
Sociocracy is a good solution to VUCA. However, the "hangovers" from old systems can still breed an invisible culture of projection, mistrust and disempowerment. Power-with structures work best when combined with internal skills (power-within) to shift out of power-over/under. We'll explore how Fraendi Consulting works with leaders and the Inner Development Goals Framework and being a Developmental Organization. This session pairs well with The Art & Science of Paradigm-Shifting, Laureen Golden.
Bio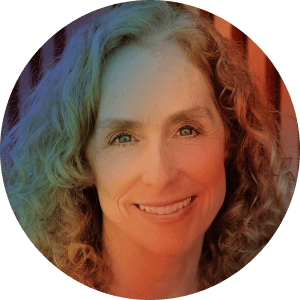 By bridging power-with organizational structures and conscious self-leadership skills, Bernadette helps leaders and their teams co-create in sustainable, empowered, and productive ways. As a Certified Sociocracy Trainer, Generative Dialogue Facilitator, and Certified Mind-Body Therapist, her approach integrates inner development as key for organizations and their leaders to thrive through complexity and change. She is an Associate Partner with Fraendi Consulting.