? This presentation will be in English, and ? it will be live interpreted to Spanish and Portuguese.
Description
I visited a Huni Kuin indigenous village in the heart of the Amazon forest in the beginning of the year and had many insights about their sources of wisdom, how they relate to change and also about self management. So come and hear my reflections and participate in a conversation about what we can learn from indigenous cultures that we can bring to our organisations and other systems we are part of.
Bio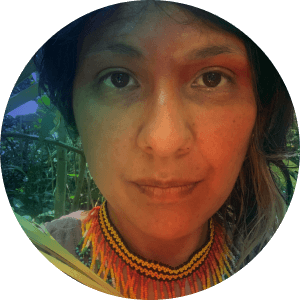 Nara Nishitani has been working as a facilitator, regenerative culture designer and self management consultant for the past 9 years. She transitioned from a career in the IT industry where she worked for more than 15 years. Her work is based on the Regenerative Paradigm, organizations as living systems and Sociocracy. She's also a member of Sociocracia Brasil, Regenerativa and Teal Brasil movement. She is eager to share her insights for us to cultivate even more regenerative organisations.