? This presentation will be in English.
Description
Change-Up meetings are a powerful way to change how things are working in your group. Taken from Agile Learning Centers and inspired by Sociocracy 3.0 and NVC needs frameworks, this quick sticky-note centered meeting structure helps groups solve problems quickly. In this participatory workshop, we will work through the process at least once, and have time for questions and answers.
Miro board from presentation here.
Simple printable PDF of Change Up board from Let's Decide Together here.
Presentation slides available here.
Bio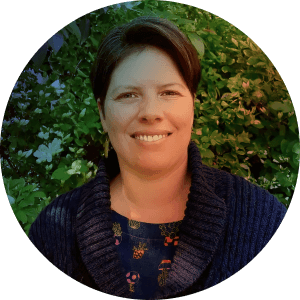 Hope Wilder is a consultant and trainer working with schools and sociocracy. She is the author of "Let's Decide Together!", a guidebook for practicing sociocracy with children. This book contains a detailed description of using Change-Up Meetings in schools or at home with children under Meeting 5. She is currently the Sociocracy for All Schools and Sociocracy Program Manager.