? This presentation will be in English.
Description
This training will focus on deepening the art of inner sociocracy. It is a follow-up from the topic talk "Storytelling about inner sociocracy". Use this workshop for diving into the question of who is in your inner sociocratic team. Discover the wise and adventurous decision flow inspired by the consent process on one personal decision you have to make. We will reflect together on the inner circle and the inner consent. This training is for beginner and experienced sociocratic practitioners.
Bio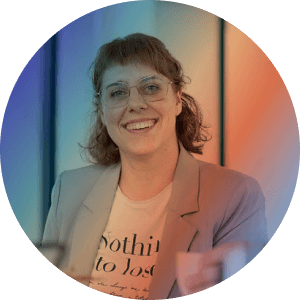 Pierre (IT) and Lisa (AT) are both sociocratic practitioners, facilitators, trainers and consultants. With more and more practice of sociocracy within teams they discovered that sociocracy is not just a structure. For them it's an attitude to life that creates value for personal decision making. For more than three years they have explored together how sociocratic elements can be translated for inner leadership. Lisa will hold this session.