? This presentation will be in English.
Would your organization benefit from discounted prices on training, custom classes, and coaching? Are members of your organization looking for ways to connect with the wider sociocratic community in your sector? Sociocracy for All now has an organizational membership program that might be just what you're looking for! Join Shala Massey, SoFA Organizational Membership Admin to learn more about Sociocracy for All's organizational membership program. Shala will give a short presentation and answer your questions.
And in celebration of the 5th Annual Global Sociocracy Conference, any organizations that enroll in the organizational membership program from April 27th through May 11th, receive a complimentary 30 minute coaching session with Ted Rau (or another certified sociocracy coach of your choice).
Bio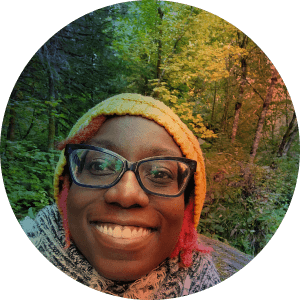 Shala (she/her) is a transformational space facilitator, holistic healing arts practitioner, working member of Sociocracy for All, and lover of music. Shala is active in many circles in SoFA including Organizational Memberships and Communities of Practice Circle. Shala is passionate about creating sanctuaries for change-makers to find and activate their voices, be empowered in their unique gifts, and deepen their embodiment of a more regenerative culture. Shala believes in sociocracy as a powerful tool in fostering the emergence of equitable, inclusive organizations and movements where every voice is heard and valued.