This page is also available in:

Español (Spanish)
2020 Global Sociocracy Conference Presentations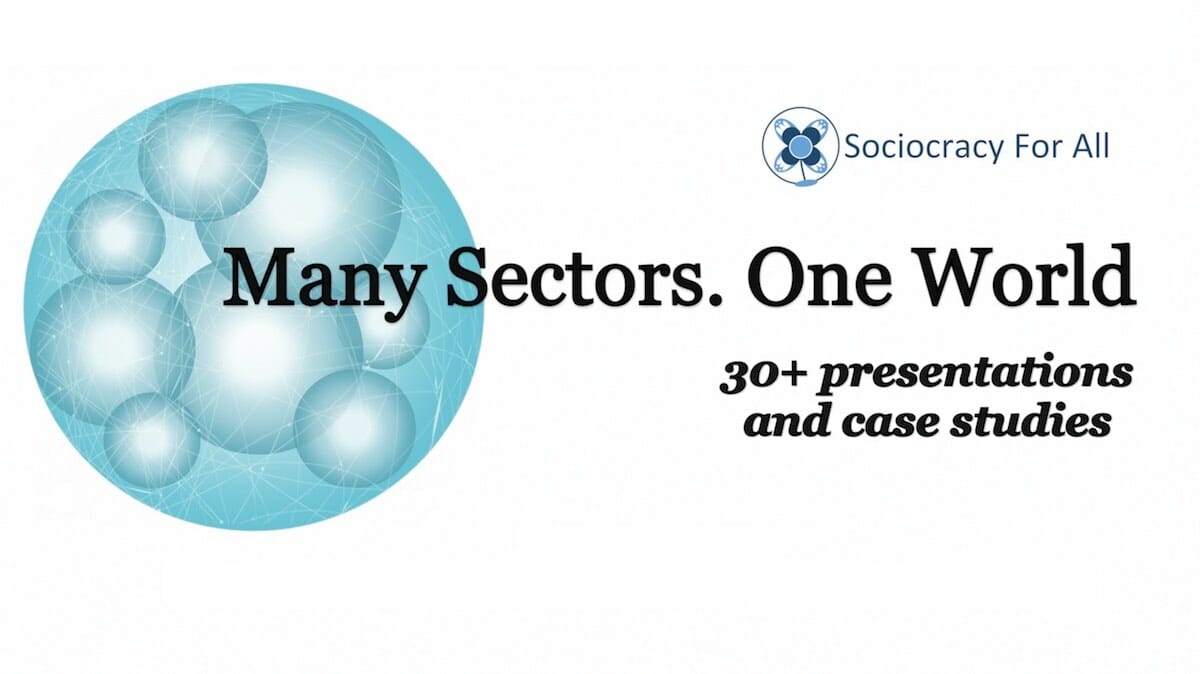 The 2020 Global Sociocracy Conference was a wonderful success thanks to the community of incredible presenters who came together and shared their experience and knowledge!
We are so excited to share these amazing presentations with you. Thank you for supporting Sociocracy for All!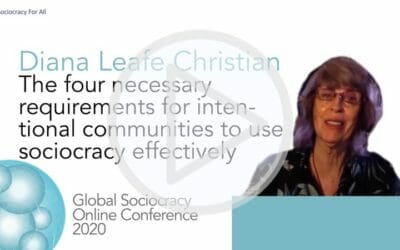 The "four necessary requirements" for intentional communities to use sociocracy effectively
In my years teaching sociocracy for ecovillages, cohousing communities, and other intentional communities and member-led groups, I realized they need to meet what I call "the four necessary requirements" to succeed and thrive with sociocracy — to use it effectively and avoid the unintended conflict from not meeting the requirements. They are: (1) Everyone learns it (rather than only some people knowing it), (2) You use what I call "all seven parts" (rather than only some parts), (3) Use it like your sociocracy trainer taught (rather than creating a hybrid with consensus or voting), and (4) Get periodic review trainings, consultations, advice, and/or guidance from a sociocracy trainer/consultant to avoid "governance drift." We'll look at success stories as well as cautionary tales about communities who do (and don't) meet these requirements and field-tested, effective ways you can help a group meet them and experience the best of sociocracy.