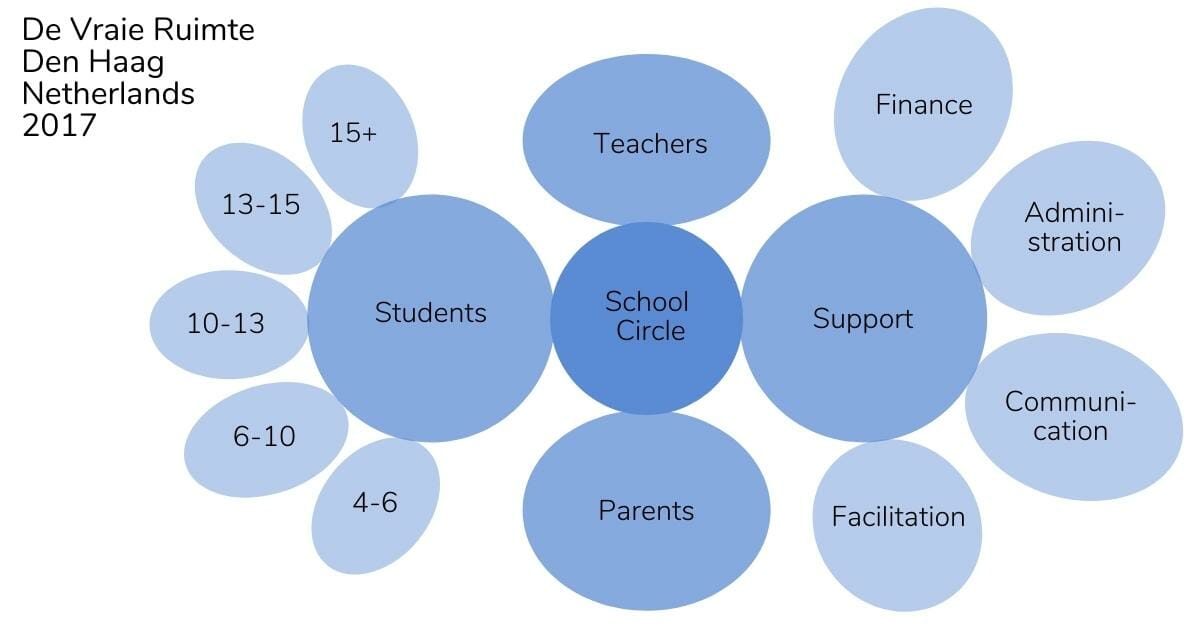 This is an example of classic double linked circle structure with delegates (passing information up the chain) and leaders (passing information down the chain.) Not pictured is a Board which has a leader and delegate from the School Circle. Note that a student can be elected up the circles as representative to serve on the Board. This has happened and can be seen in the film School Circles.
An example of meeting frequencies for this school type:
Student age group subcircles meet daily. Student Circle, Support Circle, and Staff Circle meets weekly. Parents Circle and School Circle meet monthly.