This is the recording of the Future of Work – Wishful Thinking or Reality? webinar with Ted Rau interviewing Aaron Dignan on the impact of self-management in business.
This webinar event was recorded on November 14th, 2022.
There has been so much work done in the realm of improving workplaces with frameworks like Holacracy, sociocracy and Reinventing Organizations. In this webinar, Ted will talking with Aaron Dignan, co-founder of The Ready and author of the book Brave New Work.
What does Aaron see? Is the future of work really changing on the ground? Or are we only changing small pockets and find ourselves in a future-of-work echo chamber? And if that's so, what's needed to shift more into mainstream organizations?
Make a donation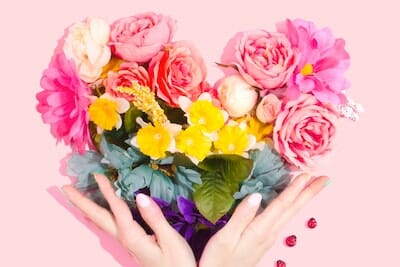 Your donation helps us provide scholarships to make training affordable to all, ensure sociocracy is accessible to speakers of all languages and from all different backgrounds, and empower change-makers with the tools needed to transform their sectors.
 Suggested donation: $10, $25, $50
About Aaron Dignan
"Everywhere I look, I see the same phenomenon. Our most trusted and important institutions—in business, healthcare, government, philanthropy, and beyond – are struggling. They're confronted with the fact that the scale and bureaucracy that once made them strong are liabilities in an era of constant change. For the past ten years, I have studied organizations and teams with a new way of working that prioritizes adaptivity and autonomy over efficiency and control. I believe teams everywhere need reinvent the way they work.
As the founder of The Ready—a global organizational transformation and coaching practice—I help companies large and small adopt new forms of self-organization and dynamic teaming. Our clients include Johnson & Johnson, Charles Schwab, Kaplan, Microsoft, Lloyds Bank, Citibank, Rabobank, Boeing, Macy's, Mailchimp, Airbnb, Sweetgreen, Dropbox, Cooper Hewitt Smithsonian Design Museum, New York Public Radio, and charity: water.
As the founder of Murmur—a SaaS startup that helps teams improve through the magic of working agreements—I'm building a platform that will allow every team on the planet to define and share their way of working.
I'm the co-host of the Brave New Work podcast, an angel investor, and I help build partnerships between the startups and end-ups I advise. I'm also a co-founder of Responsive.org, and have sat on advisory boards for GE, American Express, PepsiCo, and the Cooper Hewitt, as well as the board of directors for Smashburger. I am the author of Game Frame (Free Press, 2011) and Brave New Work (Portfolio 2019)."
---
---