Will Kempe's Players (WKP) are a one-year old, cooperatively-owned theatre company using sociocracy with fourteen active members. While they stage modern productions, their primary focus is on performing the theatrical works of Shakespeare and other productions "integral and idiomatic" to the Elizabethan era.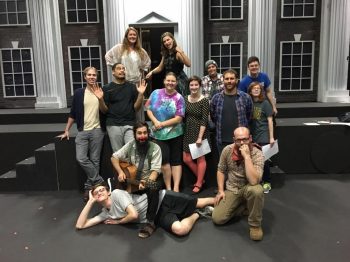 According to the WKP website, Elizabethan clowning is at heart a performative act aimed at identifying and addressing social injustice. It's "a tradition of liminality and transgression that is so aware and outspoken regarding systems of power and value in a diverse artistic expression that it transcends boundaries created by class, education, and language.'' This orientation to social justice and a desire to establish and grow a financially sustainable organization combined in WKP's decision to formally adopt Sociocracy as a governing strategy when they filed their charter documents in December, 2017. 
How do we do Shakespeare like Shakespeare, egalitarian, but make money?

"Interview with Kristoph:" an interview we conducted with a second WKP member, on May 18, 2018
What attracted the players to Sociocracy was the rare combination of member equality with operational effectiveness that was built into the Sociocratic method. They were inspired by the "egalitarian nature" and "gentle urgency" they saw embodied in the Sociocratic motto "good enough for now, safe enough to try"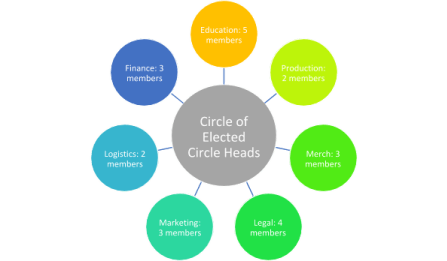 Read the full case study if you're interested in learning:
Using sociocracy on a cooperatively-owner theatre company
How the organizational structure of a cooperatively-owned theatre company using sociocracy looks like
The perks of sociocracy according to Will Kempe's players
The challenges you can face using sociocracy on a theatre company like:

Managing big personalities using feedback and reflectiveness
Getting things done by dividing domains.
This case study was written by Callum Goff and David Wedaman for the Sociocracy Leadership Training.