"Hey, my name is Ted and I teach facilitation. Good meetings are core and center because skilled facilitators can help the group be equals and move forward. Being heard and understood matters and creates a healthy and safe team culture."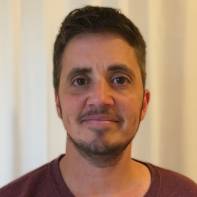 A sheet for facilitators – everything on one page!
Want to translate it? Contact [email protected] for an editable version.
Check-in round. Everyone shares how they are entering the meeting
(A good chance for people to get to know you better!)
Making sure the circle is ready for the meeting:
Attendance (Who is here/absent? Roles filled?)
Duration (How long is this meeting?)
Minutes (Last meeting's minutes ok?)
Info (any announcements outside of the circle's domain?)
Next meeting (When are we meeting next? Or, who schedules?)
Consent to the agenda
ca. 1 min
Understand the agenda proposal
(Asking for reactions/additions if desired)
Consent/integrate objections to the agenda proposal
All agenda items, falling into one of the below categories
Reports → 
e.g. reports from sub-circle or parent circle, reports on metrics
Explorations →
e.g giving feedback, brainstorming, generating proposals
Decisions ↓
e.g. policy decisions, selections processes, possibly significant operational decisions, policy reviews
What needs to be added to the backlog for future meetings?
Meeting evaluation, e.g. with regard to
content of the meeting
interpersonal dynamics
process
These posters are useful for meeting rooms to remember the basic patterns of Sociocratic meetings.
The transparency of a visible poster creates shared understanding and accountability to an agreed-upon format.
Facilitation classes online!
For people with experience, or for those who would like to observe sociocracy in practice. Join us to play with facilitation scenarios. Find an upcoming session!
Ask the objector to state the objection
Allow for clarifying questions
Reaction round(s):
How do you relate to the objection?
Do you have ideas for amendments?
Possible strategies:
modify the proposal
shorten the term
measure the concern (more info)
Synthesize amendments into the proposal
and go back to consent round
Fictional examples
(full process)
Featured Resources on Meeting Facilitation
The way we come to a decision has a lot of influence on how people behave, how many voices can be heard, how they feel about the group they are a part of and what quality decision is going to be made. This video highlights the pros and cons of autocratic decision-making, voting, consensus and puts consent on the map as a better alternative.