Valley Time Trade (VTT) is a volunteer organization that tracks hours of service between members, referred to as a time bank.
Members of Valley Timetrade offer and search for exchanges by accessing a central website. Prospective members can use this central site to sign up and subsequently attend an orientation meeting in person.
There are very few expenses to run the time bank, the main one being minimal costs for developing and hosting the website. No money changes hands among the membership.
Time bank organizations are popping up all over the world thanks to free software that makes it easy to track hours and update services.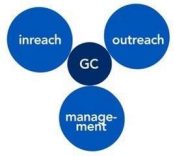 If you're interested in learning about:
The history of a time trading organization
How to implement sociocracy in volunteer groups
The circle structure of a sociocratic organization
The experience before and after the implemention of Sociocracy
This case study was written by Gina Coburn.