Description

Transparent money management – The Social Change Nest CIC partners with Open Collective to provide grassroots groups with admin and finance support in a way that is transparent and collaborative. Groups can be fiscally hosted by SCN on the Open Collective platform, which allows them to receive and spend down funds for the community without having to use their own bank accounts. The platform is completely public and requires a minimum of 2 admins so the groups work collaboratively and are held accountable by their communities first and foremost. In fact, 78% of groups who responded to our survey said SCN helped them to build more trust and transparency with the communities they serve. Read our impact report for more info: https://thesocialchangeagency.org/wp-content/uploads/The-Social-Change-Nest-Impact-Report-2020-2022.pdf
The Social Change Nest CIC works to remove the barriers that prevent people from creating change. We are the sister organisation of The Social Change Agency and since we began in 2020, we have helped channel over £5 million of funds to grassroots groups and changemakers. Open Collective is a legal and financial toolbox for grassroots groups. It's a fundraising and legal status and money management platform for communities. Last year, they helped 15,000 groups around the world raise and manage $35 million USD.
Bio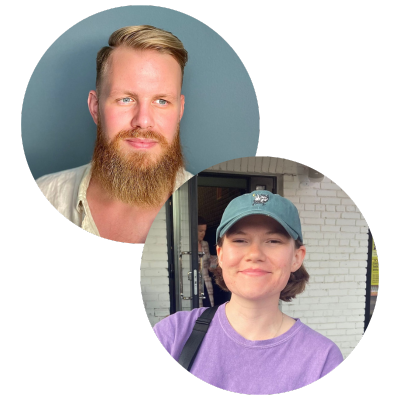 Hugi builds collaboration tools for networks and communities and likes to make decentralised organizations tick and tock. He co-founded Cobudget and Blivande, and work with Edgeryders and Open Collective.
Saoirse joined The Social Change Nest after working for over 6 years in customer service and hospitality. She holds a BA in Liberal Arts with a focus on politics and sociology, and an MSc in Human Rights and Politics. She's passionate about shifting power to communities and individuals.