Bio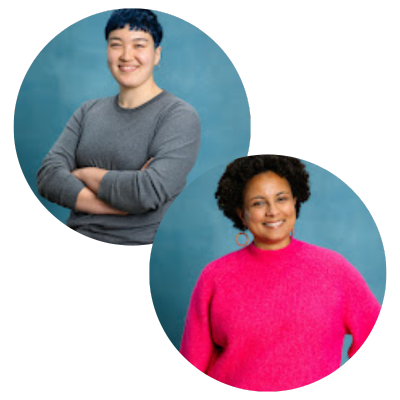 Erika Sato is a 2021 Equal Justice Works legal fellow sponsored by Baker McKenzie and Salesforce. Erika received their B.A. in International Relations from Pomona College and their J.D. from Harvard Law School, where they were an editor of the Harvard Law Review and active in the QTPOC affinity group community. Starting in September of 2023, they will transition to being a staff attorney at the Law Center.
Erika first became interested in practicing law in the solidarity economy while studying abroad in Fortaleza, Brazil. There, they visited Landless Workers' Movement (MST) settlements and learned about collective land ownership, squatters' rights, and collective decision making.
As an intern at the Law Center during the summer of 2020, Erika was inspired by communities all over the country coming together to meet their own needs and support each other through mutual aid. Through their fellowship project, they aim to help these COVID-response mutual aid groups grow into permanently organized communities that can collectively access resources and power and push for systemic change. Today, Erika is passionate about mutual aid, economic justice, rematriation of land to Indigenous communities, collective control of resources, and making the law accessible to everyone.
Erika lives in Chicago, and they are licensed to practice law in both California and Illinois. In their free time, Erika enjoys crafts, sewing, cooking, singing, hiking, and gardening in their community garden plot.
Mwende Hinojosa is leading the Law Center's effort to refine and envision the story of the Law Center. She coordinates the Law Centers social media channels, newsletter, and blog and co-manages the Law Center's online educational materials and website. She holds operational roles in the Internal Resilience, Abundance, and Finance Circles. She also contributes to programmatic work within the Food and Farm Circle.
Mwende grew up in Porterville, CA –– a town nestled in California's San Joaquin Valley, heavily impacted by industrial agriculture and the prison industry. She studied International Relations at The Jackson School of International Relations at the University of Washington. While there, she conducted research on responsible apparel purchasing in Guatemala and on the lives of domestic service workers in Chile. Prior to her work at the Law Center, Mwende was the production manager for Reveal, a radio show and podcast from The Center for Investigative Reporting.
Prior to joining Reveal, she was the training strategist and innovation manager for the Bay Area Video Coalition, a nonprofit media arts center in San Francisco. At BAVC, she provided resources and support to students training in video, motion graphics, web and graphic design and managed a community for creative freelancers called Gig Union. She has produced segments for public radio stations KUSP, KQED, KALW and KUOW; videos and short documentaries for nonprofits; interactive panel discussions for museums and nonprofits; and immersive storytelling experiences for tech companies.
Mwende loves journaling, reading fiction written by Black women and women of color, learning how to bake new things, and going for walks with her family in the East Bay hills.