Description
"The way we work today" – is many times the beginning of a story that talks about the increasing need for collaboration and cooperation. We lead with trust; we value transparency, and we fail forward. We bring people together. "The way we pay" on the other side is an old fairy tale about market value, individual negotiation skills and confidentiality. We often lead with policies, we value secrecy, and we keep things save. We focus on the individual and his/her package. New Pay describes a process to design a compensation framework that fits the corporate culture – by inviting its members to participate in the design of the pay model, and to ensure the framework is in balance with the company's structure, its definition of value creation and its path toward innovation and growth. The New Pay Collective has for many years researched, witnessed, tested and prototyped modern and somehow unique pay models that have several traits in common: Participation – Transparency – Permanent Beta – We-Thinking – Fairness – Self-responsibility – Flexibility In this session we will share some of the (modern) pay models out there. Not to use them as blueprints, but rather to inspire you to engage in the design of your own pay model.
Bio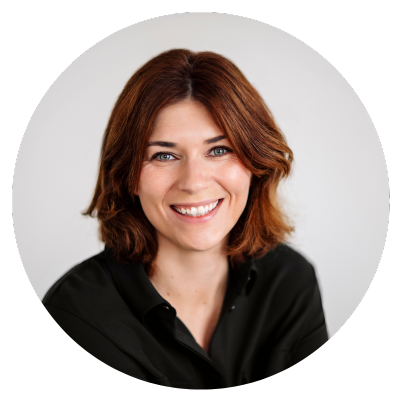 "The real danger is not that machines will start to work like people, but that people will continue to work like machines."
Hi, I am Sarah and I am a New Pay Pioneer and Agile People Coach, bridging compensation practices with the mindset of modern working cultures. As Founding Member of the New Pay Collective, I am dedicated to change the outdated mechanism of compensation models and coach businesses to explore and build New Pay and Agile Reward concepts based on the principals: self-organization, trust, cross-functional collaboration, and emergent goals. With stop overs in Germany, Denmark and Sweden over the past 15 years, I have worked with international companies in the area of compensation & benefits, performance management, HR operations and systems.
Follow me on Linkedin (www.linkedin.com/in/sarah-maximilian-3030318b) for some inspiring content or check out my website www.yellowbc.com or www.new-pay.org to learn more about New Pay.