Find out how the living well group uses sociocracy to rise above industry norms in caregiving
This case study is for those interested in: The organizational benefits of working sociocratically, health and social care, how sociocracy supports and complements person-centered, holistic, effective care, and the challenges of introducing sociocracy into a care organization.
The living well group is a residential care facility in Vermont USA that has been organized in the mode of sociocracy for many years in combination with a holistic care approach. It was one of the first organizations in the U.S. to implement sociocratic decision-making. The not-for-profit organization offers residential care to older adults in three Vermont locations: the Living Well Residence in Bristol with the capacity of serving 13 residents, the Ethan Allen Residence in Burlington with a capacity of 39, and the Heaton Woods Residence in Montpelier with a capacity of 51. The facilities outperform industry averages in the quality of care provided, employee wages, and financial sustainability.
CEO Dee Deluca outlines three reasons why sociocracy works well for their type of residential care facility. It is deliberately developmental, complements and supports person-centered holistic caregiving, and supports healthy and effective team working.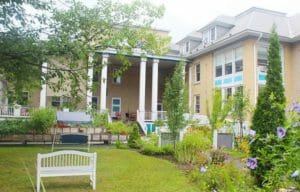 "Introducing sociocracy into an organization that had used more hierarchical regimes of governance came with its challenges."
Sociocracy is an unfamiliar, counter-normative way of governing and running an organization and thus requires that the organization undergoes a process of culture and operational change. DeLuca found that, when invited to offer their perspectives and views in sociocratic circles, employees found it hard to find and use their voice at first.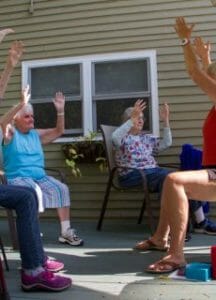 DeLuca suggests that professional caregivers often come from population groups that are not favored or privileged in any way whether in terms of education or income and that this has consequences for their experiences of participating in and contributing to a workplace. Previous models used by the organization had been more top-down, with less voice for workers at the bottom. Many were not used to having an equal voice in the organization, which caused them to bring personality clashes, personal gripes, backbiting, and gossip into circle meetings. Delucca also expressed how transitioning to sociocratic governance was compounded by the challenge of simultaneously addressing the issues inherited from the previous owners.
Bringing sociocracy into an organization may require external and internal assistance.
This case study was written by Harris Kaloudis.