Circle Structures of Nonprofit Organizations
Many nonprofit organizations choose to use sociocracy for their organizational structure. Sociocracy uses circle structures, which means an interconnected set of "circles," or committees. Each circle has a particular domain, or area of decision-making responsibility, as well as aims, meaning particular goals. Each circle is connected by two people. The sociocratic circle structure allows for a balance of the effectiveness of hierarchy along with egalitarian inclusiveness of all voices.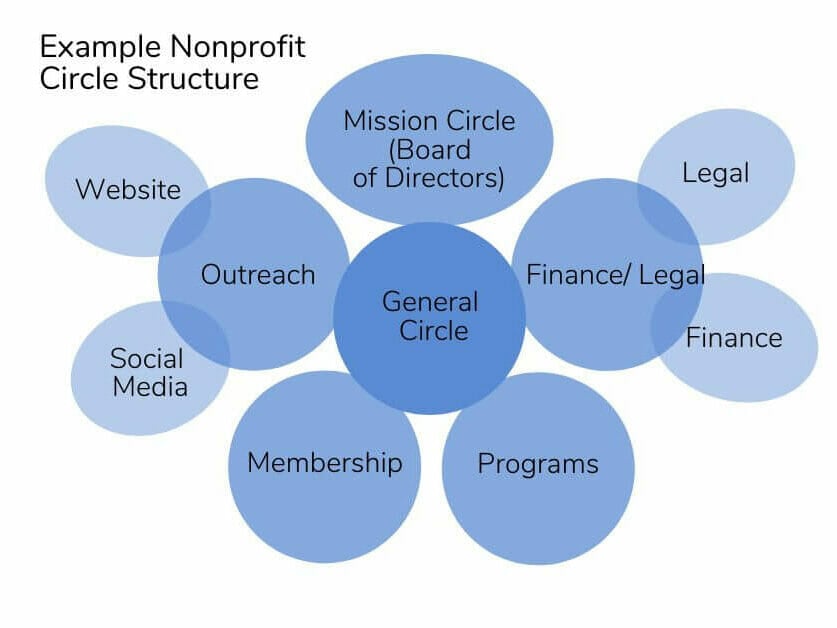 In nonprofits, a typical structure would start at the top with a Board of Directors aka Mission Circle. The organization's mission and vision are typically a part of the Mission Circle's domain. Directly connected to the Mission Circle is the General Circle, which guides day to day operations of the nonprofit. The Operational Leader of the General Circle is typically the Executive Director. Both the Executive Director and a representative from the General Circle sit on the board. This principle is called double-linking in nested circles.
Subcircles of the General Circle
The General Circle has operational subcircles, which is where the work of the organization gets done. Every circle can have nested subcircles, which progressively become more and more specific. In a typical nonprofit, these circles might include Outreach, Finance/Legal, Programs, and Membership. The Outreach circle could handle the website and social media and press releases. Finance/Legal could handle bookkeeping, payroll, and legal compliance. Programs could include the main projects to support the mission of the nonprofit. Membership could handle onboarding and recruiting new members. The General Circle serves to coordinate between all the subcircles. As you can see, sociocratic circle structures keep the responsibilities of various working groups clear.
Example Nonprofit Circle Organizational Structures
Here are examples of real-life nonprofit organizational structures using sociocracy.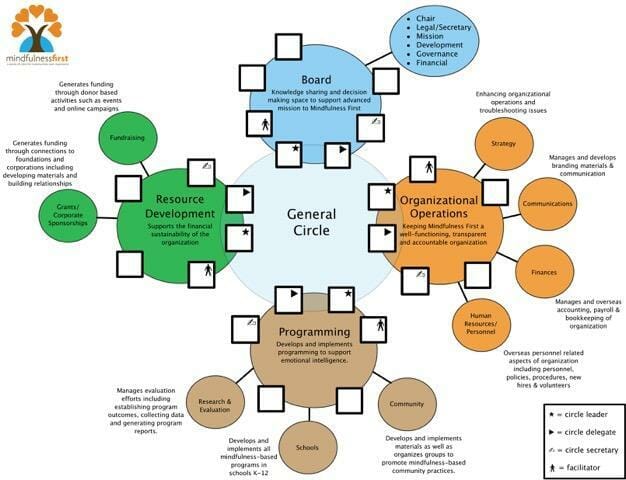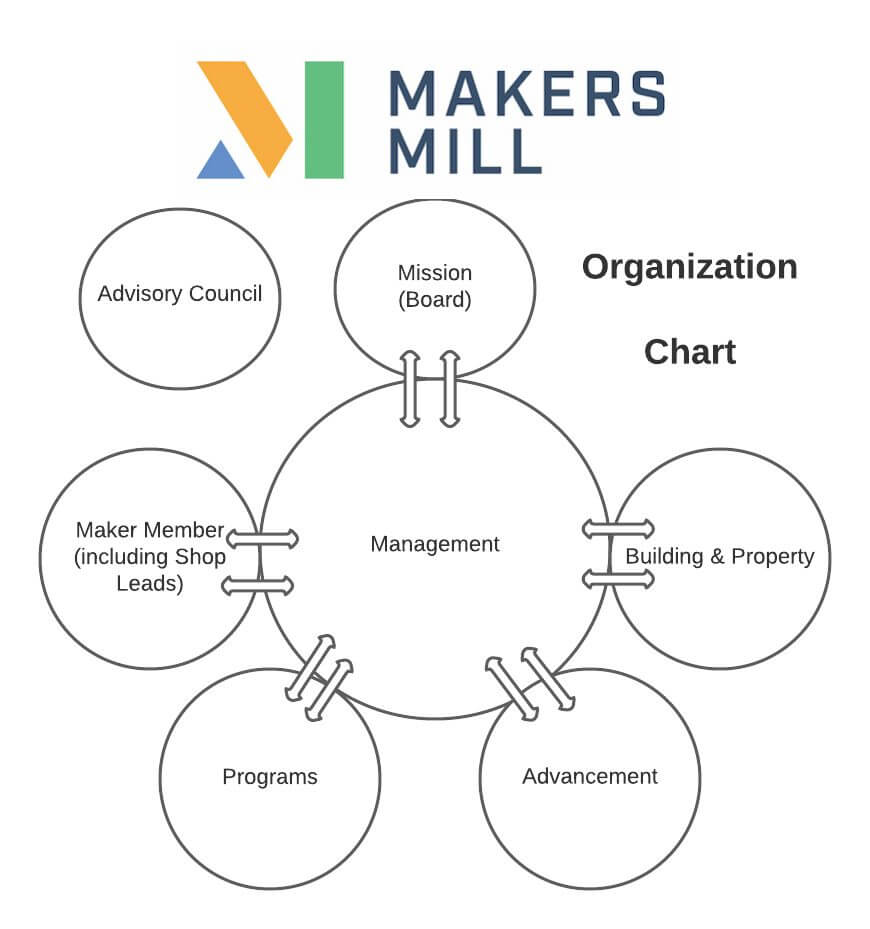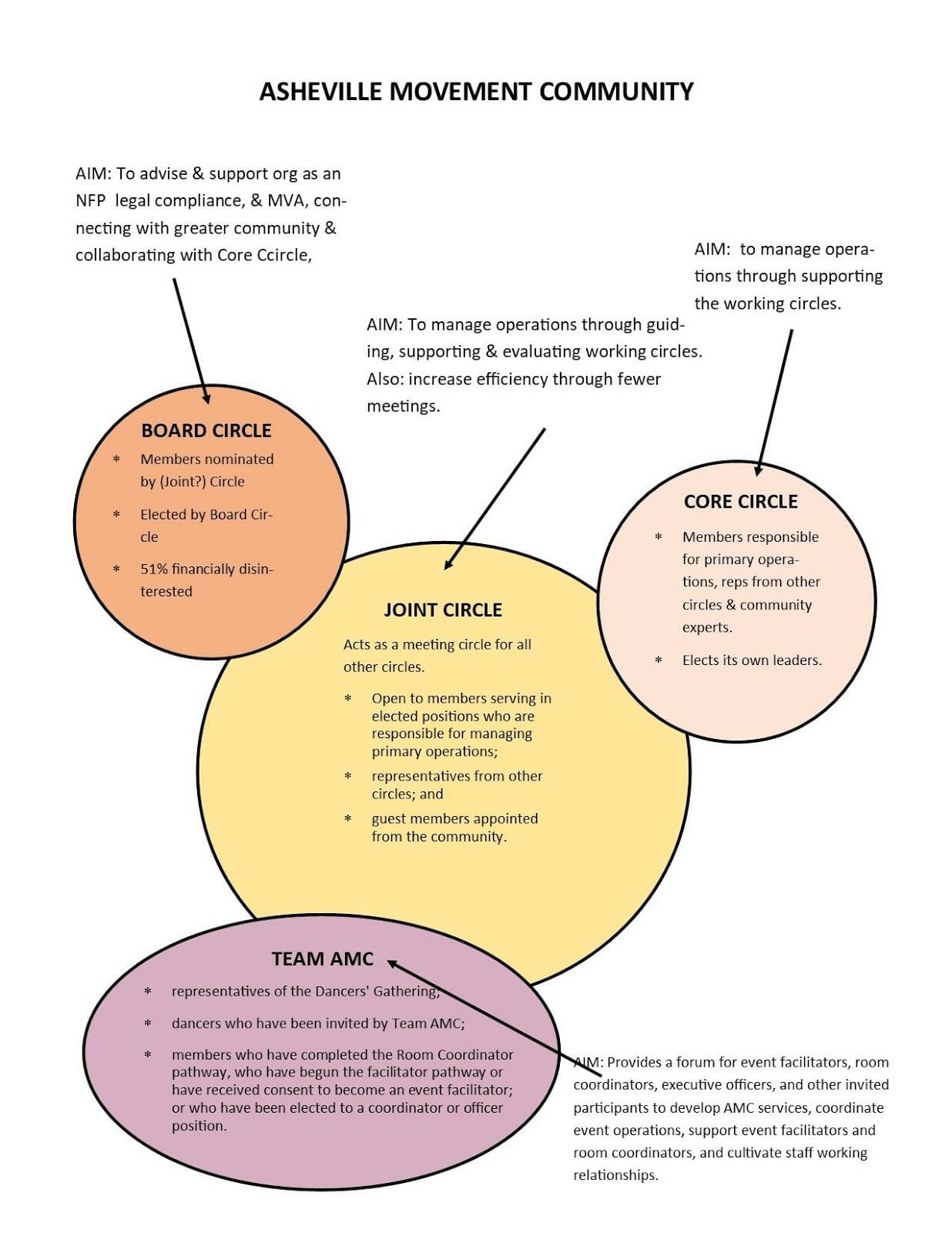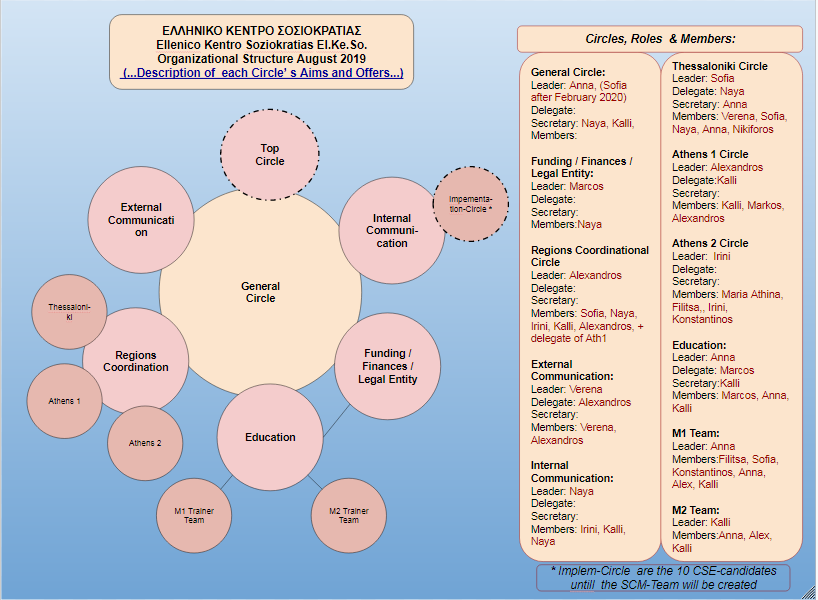 Learn more about sociocracy in nonprofits
Check out our page on using sociocracy in nonprofits for case studies, a list of organizations using sociocracy, and more.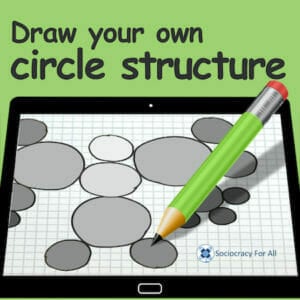 Your turn to draw a circle structure!