Language: Español
Why sociocracy in the classroom or student council?
In the classroom, sociocracy can increase empathy, improve classroom culture, decrease disruptive behavior, increase trust, and increase perspective-taking abilities of students.
Using sociocracy, students can decide:
Shared classroom agreements.
Topics for group projects.
School club governance.
Student council representative elections.
How to make improvements to the class or the school.
Try out the resources below to aid in your implementation.
Consent Decision-Making
What is consent decision-making? In this video, a group of children decides what to get for dinner via consent.
"The positive outcomes for both teachers and students include:
More understanding for each other.
Fewer conflicts.
A felt sense of safety and trust.
Less teacher burnout potential.
Student motivation in lessons and projects because they helped to decide about them.
Sociocracy offers you a way to step out of old habits which you are sure that they weren't helpful but you didn't know yet how to change them."
Ellen Even
Staff, Integrale Tagesschule Winterthur
Four tools from sociocracy you can start using today
Sociocratic Tools in Action: Video
Consent, Rounds, and Proposal-forming
This youth-led and produced video shows an example of a student-run sociocratic student council meeting with consent and objections at Grace2Learn in Capetown, South Africa.
Curriculum for Ages 5-12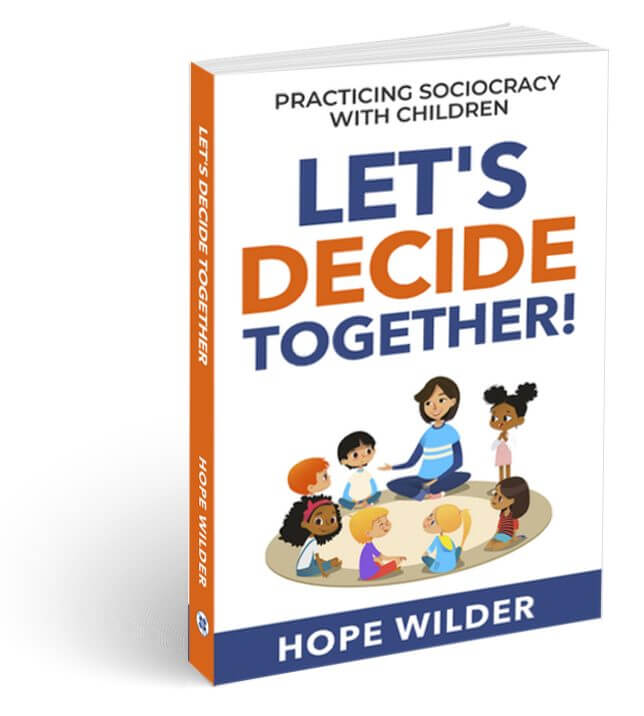 Let's Decide Together! By Hope Wilder
Let's Decide Together is an accessible workbook for anyone interested in practicing sociocracy with children ages 5-12. Adults can use it to make more values-aligned, egalitarian, and inclusive decisions together with children in the home, at school, clubs, neighborhood groups, or in any group where adults and children are empowered to decide together.
$20 paperback, $8 ebook
Download our free booklet
"Sociocracy with Kids"
What are the first, easiest steps to improve making decisions with children? This booklet will introduce you to:
What to decide about
Rounds
Consent decision-making with kids
Tips for easy and fun meetings with kids
Sign up to our mailing list and download this free booklet!
In addition, another booklet for adults called Sociocracy – a brief introduction is available as a free download for those who are signed up for our mailing list.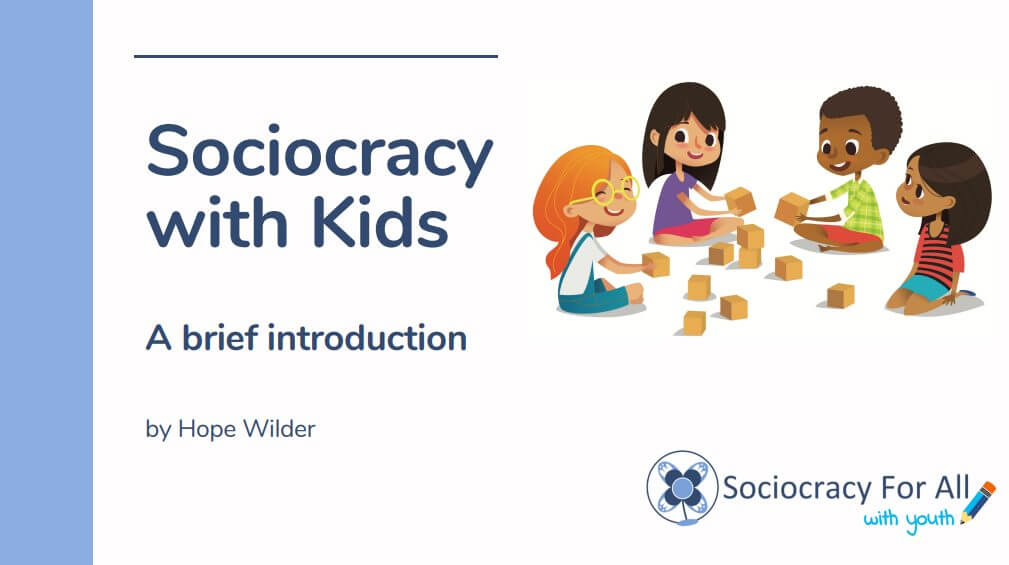 Read-aloud books for ages 5-12 teaching concepts in sociocracy
Games for practicing consent decision-making (5-12)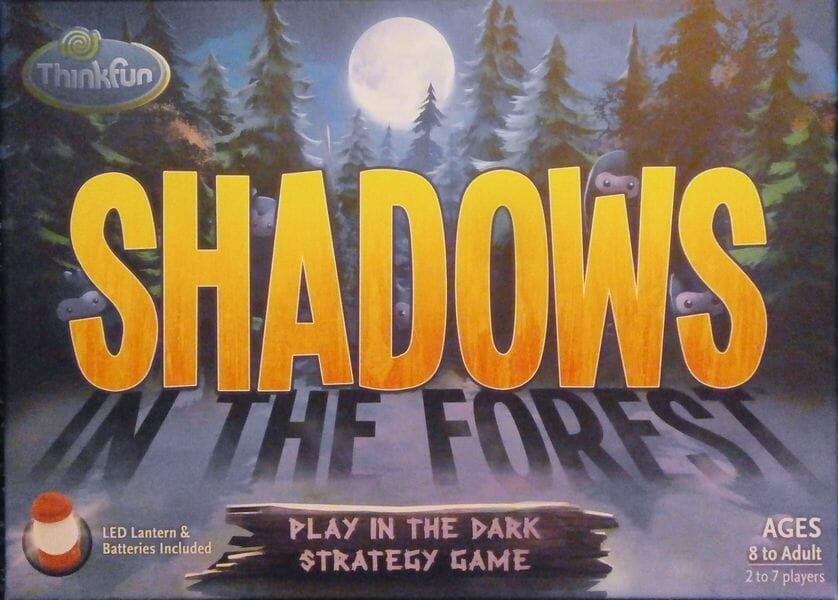 Shadows in the Forest
This is an asymmetrical game where one person is a forager trying to capture shadowlings that are under the control of everyone else. The group must make decisions about where to hide without the forager finding out. Played in the dark! Ages 8 & up.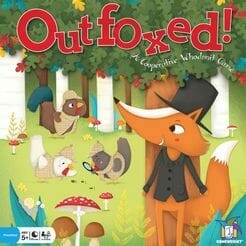 Outfoxed!
Play as detective chickens trying to uncover clues about which fox stole the cake before they get away. Ages 5-8..
Curriculum and templates for ages 13-18
Games for practicing consent decision-making (13-18)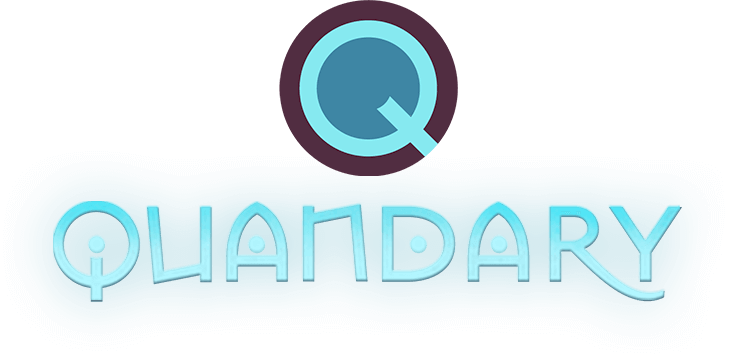 Quandary online game
In Quandary, you represent a council on a faraway planet. You must make decisions that affect a whole village, taking in facts and opinions from the villagers. Doesn't involve consent decision-making, but is good practice for listening to multiple perspectives and coming up with a proposal.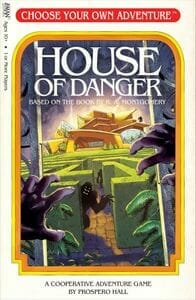 House of Danger
A cooperative choose-your-own-adventure story game. Use consent decision making at key points to see the story evolve.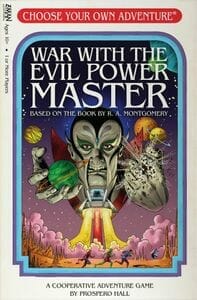 War with the Evil Power Master
A cooperative choose-your-own-adventure story game. Use consent decision-making at key points to see the story evolve.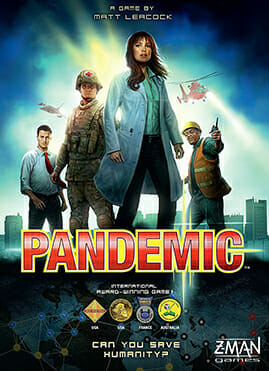 A cooperative game where you race against the clock as a deadly disease sweeps the globe.
Links
Resource Page for School Administrators
Sociocracy with Youth Organizations
Wondering School – sociocracy in school training and resources
School Circles Film – documentary about sociocracy in schools