Description
The presentation will explore insights and lessons learned from implementing sociocracy in two different schools. There will be a short presentation about Rainbow Community School, K-8, where sociocracy has been used for several years and objective data has confirmed the success of the implementation. Then, there will be a presentation about Montessori Children's House, where the implementation of sociocracy began only recently. Next, there will be a panel discussion by people involved in these implementations that compares the two implementations, exploring similarities and insights and lessons learned from the differences. The presentation will conclude with an invitation for the audience to ask questions of the panelists about sociocracy's application in a high school environment.
Presenter Bio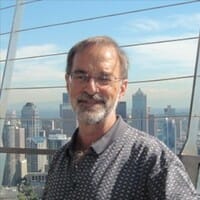 John Buck: In 2007, John co-authored We The People, the first book in English about sociocracy, now in its second edition. He has 30 years of experience in organizational design and training organizations on sociocratic and other governance methods. John has extensive experience in managing hundreds of workers in both government and corporate sectors in computer systems installation and management. In 2018 he published a new book, Company-wide Agility with Beyond Budgeting, Open Space & Sociocracy: Survive & Thrive on Disruption, which ties together Agile, Beyond Budgeting, Sociocracy, and Open Space. The father of three children, he lives with his wife in Silver Spring, MD.https://www.linkedin.com/in/john-buck/https://www.linkedin.com/in/john-buck/
Renee Owen: Experienced, innovative, compassionate leader and consultant/coach with a demonstrated history of working in education. Skilled in Leadership Development, Contemplative/mindfulness practices, Teacher Development, Curriculum, Training Facilitation, Strategic Planning, and Public Speaking. Dedicated to equity, environmental sustainability, and spiritual fulfillment at an individual and systems level. Strong organizational development professional, with a Doctor of Education (Ed.D.) focused in Adult Learning and Leadership from Teachers College, Columbia University.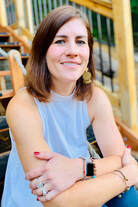 Angela Spayde: Assistant Head of School/Student Support Director/Middle School Art Teacher
"The students at MCH are getting a one-of-a-kind educational experience," says Angela Spayde. "Students spend their days exploring their curiosities and acquiring academic skills in a fun, connected, and meaningful way." Before joining MCH in 2014, Angela was a fourth grade teacher and reading specialist at a school in Waltham, MA. Prior to that position, Angela worked in development and administration at a boarding high school in Vermont that served students with language-based learning differences. With a BA in Art History and Studio Art from Santa Clara University and an M.Ed in Integrative Education, Angela loves that MCH invites children to be themselves, honor the uniqueness of others, and nurtures their understanding of community. Outside the classroom, Angela loves to do yoga, make art, hike, garden, cook and explore any creative or mindful endeavor with her husband and two children- who are all a part of the MCH community.
Robin Spayde: Elementary Student Support Coordinator
Robin enjoys helping students be creative, energetic and outside. Previously, Robin worked as a Cognitive Development Specialist at a school in Massachusetts, where he also taught math, language and coached middle school basketball. After getting his BA in History at Santa Clara University, he worked at a private boarding school in Vermont as the Director of Student Life, a Remedial Language Specialist and soccer and basketball coach. Robin loves that MCH provides students with every opportunity to get outside and explore nature. Both of Robin's children currently attend MCH.
---