Language: Deutsch
The book on sociocracy
Many Voices One Song is the manual for sociocracy – a comprehensive manual covering all topics relevant to sociocracy in organizations.
On this page, you can buy the sociocracy book directly from the source and support the nonprofit work of Sociocracy For All. 
"We all know what deep connection feels like. 

We all know what deep belonging feels like – when we enter a group and we tap into knowing deep inside that these are our people.

How can we be aligned with our need for connection wherever we go, in our workplaces, our neighborhoods, towns, clubs, faith groups, associations and our families? 

We think that sociocracy can contribute to a more connected, integrated life."

Many Voices One Song by Ted Rau and Jerry Koch-Gonzalez
Orders
For global buyers who don't want to buy direct, consider the following book sellers: Better World Books, or search for the ISBN in the book store of your choice. ISBN: 9781949183047.
SoFA members get wholesale discount in all our books!
What others say…
"Finally a handbook for Sociocracy! The handbook is detailed, practical, full of examples and insights from experience. A wonderful contribution for people striving for better workplaces and communities."
– Fredrick Laloux, author of Reinventing Organizations
"I appreciate the warm and kindly tone, clear graphics demonstrating many possible configurations of linked circles, and sheer comprehensive coverage of the topic in Many Voices One Song. The authors include valuable field-tested tips using socriocracy, drawn from their personal experiences. I highly recommend this book for existing and forming communities using or considering using sociocracy"
– Diana Leafe Christian
"This is a very important book. Many people will find its specific guidance very useful as they start using sociocracy to make their organization more nimble, adaptive and humane."
– John Buck (Co-author of We The People)
"This book delivers the essentials of sociocracy by sticking to its core values and principles. It's a rich, balanced mix between pure sociocracy and valuable tips from experienced practitioners. It's good to finally have such a practical manual available: It is the Bible that any organization going to implement sociocracy should procure itself."
– Stéphane Brodu, Collaborative governance coach and collective intelligence consultant
Look inside!
300 pages
clear and simple explanations
beautiful diagrams
detailed Table of Content and thorough index
print: softcover, 8×10 in.
ebook: epub, mobi, pdf
Sociocracy for All is a 501c3 nonprofit dedicated to sharing egalitarian self governance with everyone. 
Sociocracy for All content, including Many Voices One Song is licensed under the Creative Commons BY-NC-SA license. You can ShareAlike the book and its content with attribution to Sociocracy for All and use for non-commercial use. Get in touch with the Publishing House Circle for inquiries about commerical use and publishing.
Read it in another language!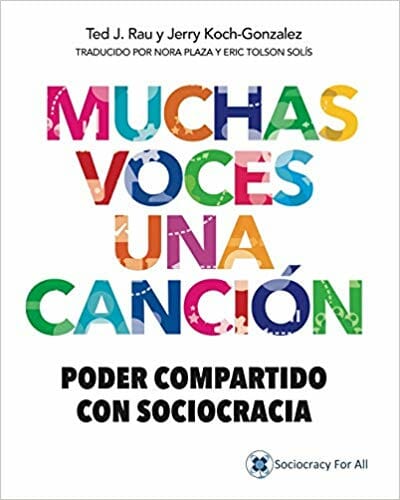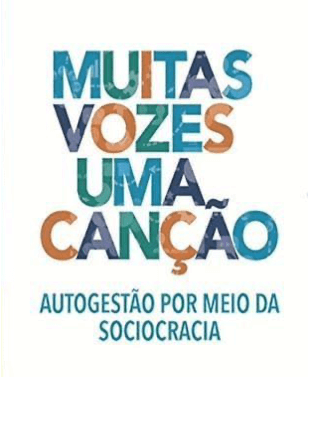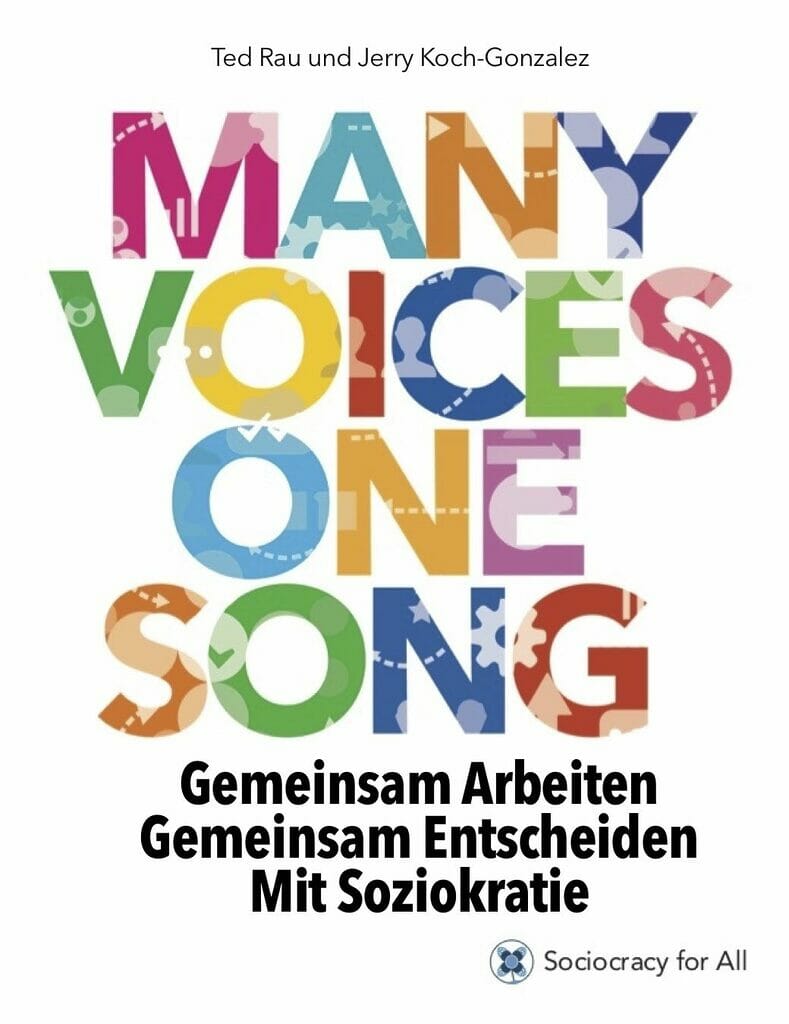 New Languages Coming Soon!
French Translation
Coming soon!
Want to translate?
Let's work together!

Contact the Sociocracy for All's Publishing House Circle to talk about translation and publishing.
Stay Tuned!
Feedback & Testimonials
Downloadable Printables and Pictures from the Book
Download all of the printables at once with the form below, or only the images you want from the slider by right clicking and choosing "save image as".
More resources for learning and implementing Sociocracy