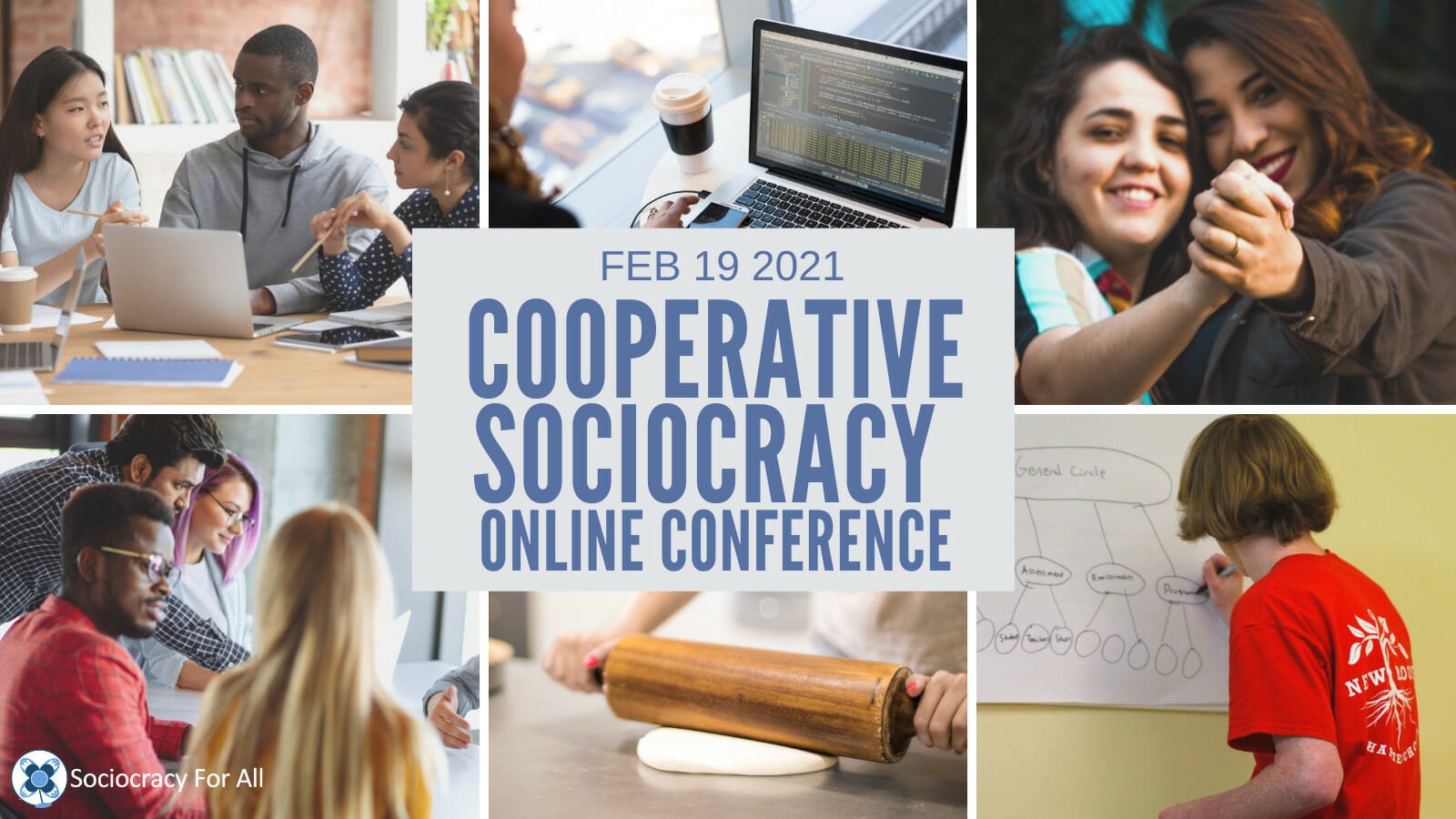 The theory and practice of sociocracy in cooperatives
The conference is over.
But you can watch the conference recordings!
Note: most interactive parts have been edited out for the public recordings.
Feeling grateful for free content? Donate to SoFA to support us in making resources accessible for free! 
A report on bringing sociocratic practice to one board committee in a 40-year-old consumer-owned food co-op where, according to the bylaws, decisions are made by majority vote and, for operational oversight, the co-op uses policy governance (Carver method)
Speakers and Session Details
Andreas Geiger: Mehr als Wohnen — housing coop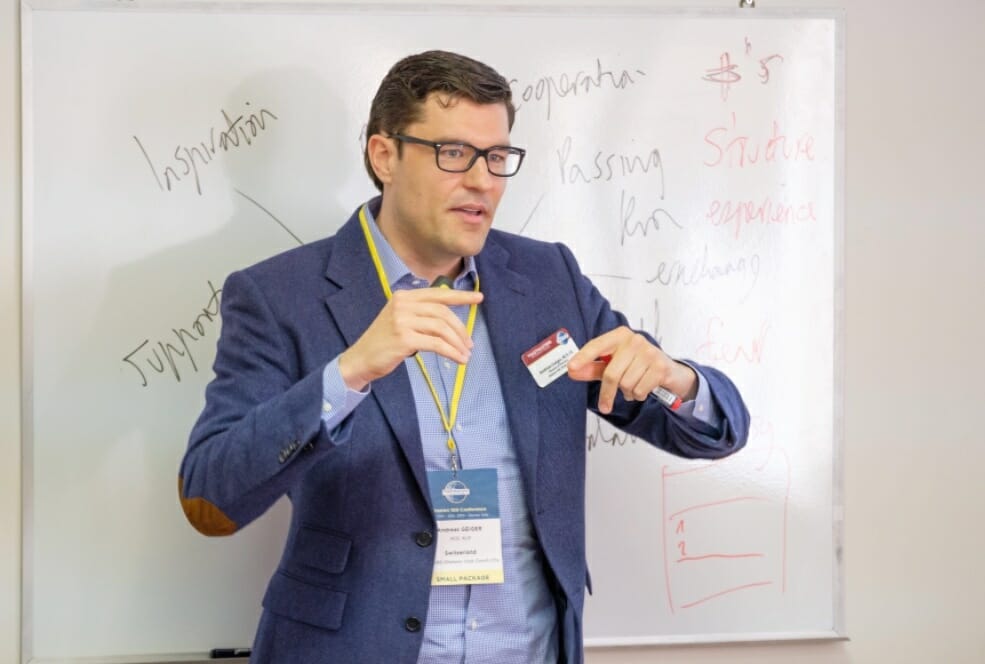 Speaker:
Andreas Geiger (1983), German, living and discovering the housing and community-supported agriculture coop economy in Switzerland since 2007. Learned about sociocracy in 2015, practiced it at his shared apartment since 2017; complete Module 1 and is currently in training at SoFA.
Presentation:
I share a "satellite apartment" with 10 other adults at the ambitious mehralswohnen.ch housing coop in Zurich, Switzerland. Since 2017 we have been practicing sociocracy for our monthly circle meetings (to discuss issues, make decisions, manage our money) and open votes to select new flatmates.
In my workshop, I would like to a) reflect on our experience with sociocracy answer questions and discuss with workshop participants, and b) brainstorm with the participants on how to implement sociocracy also on other levels of our housing coop (e.g. the management, the board of directors, the various committees that were put in place to create a much stronger community than what is usual at housing coops in Zurich).
Video: Mehr als Wohnen, a unique mixed-use development housing a happy and healthy community:
Nathaniel Whitestone: Beyond Fair Shares: A Sociocratic UK Cooperative Society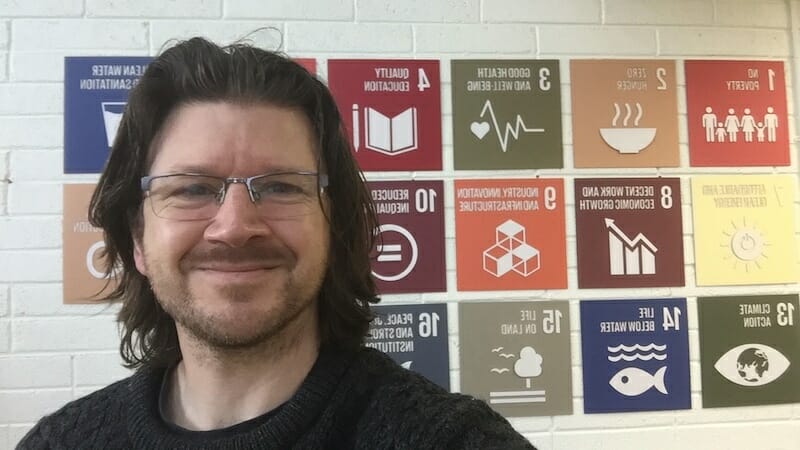 Speaker:
Nathaniel Whitestone has devoted his life to creating a world where healthy power, rather than toxic power, is the norm. He cofounded the Ecovillage Network of the Americas in 1996, brought Sociocracy to the UK in 2007, founded the world's first cooperative sociocratic consultancy in 2010, served on the global General Circle of The Sociocracy Group / Sociocratisch Centrum for several years, and is now leading a project to bring India's Neighbourhood Parliaments movement to Europe.
Presentation:
Beyond Fair Shares: A Sociocratic UK Cooperative Society. We have developed a society model that brings together the Sociocratic Neighbourhood Circle (aka Neighbourhood Parliament), cohousing development, and local multistakeholder coop. Learn about our model rules and how to use them for several different types of sociocratic cooperative.
This workshop assumes strong practical understanding of both Sociocracy and cooperatives. These cooperative society rules have been developed by Patrick Andrews (of The Barefoot Lawyer and The Human Organising Co.) and Nathaniel Whitestone (of A Fairer Society and Governance Alive).
Abbie Kempson & Kate Whittle: Co-operative Sociocracy — making it work for your co-op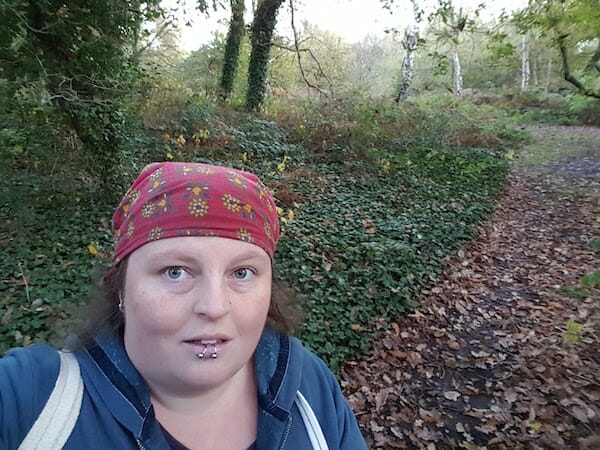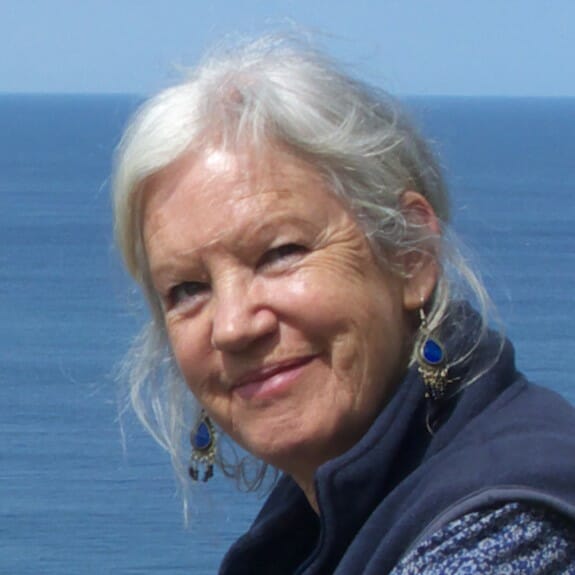 Speakers:
Abbie Kempson
Member Director of Unicorn Grocery, a 70-member worker co-op twice named the nation's 'Best Food Retailer' at the BBC Food & Farming Awards. With a background in community development and education, Abbie has a long-held interest in participatory processes for collective decision making and action. She has been leading on a restructure project at Unicorn for the past three years, drawing on sociocratic principles to enhance the co-op's decision-making processes and meetings.
Kate Whittle
Kate has been working in and with co-ops of all kinds both in the UK and overseas since the mid 80s. For the last 15 years she's focused on 'co-operative skills' training, mentoring and writing, after recognising that at that time, little attention was being paid to these skills, essential for co-operative sustainability. In 2008, together with Nathan Brown, Kate set up Cooperantics, focusing on helping people work together in collectively-managed co-operatives. In 2011 together with illustrator Angela Martin, Kate authored 'from conflict to co-operation', published as a set of 5 printed booklets by CUK, updated in 2015 and now available online. Kate discovered Sociocracy through online posts of Ted Rau of SoFA, and undertook the SoLT training course in 2019. She is a member of SoFA's Co-op Circle.
Presentation:
Co-operative governance is rarely 'one-size-fits-all' and what works in one setting may be less helpful in another. Drawing on the past two to three years of implementation at Unicorn Grocery and Kate's many years of experience supporting co-ops in communication and decision making, Abbie and Kate will lead an interactive 90-minute workshop exploring how to implement sociocracy in a way that works for your co-op.
Ted Rau: The problem of numbers: How does sociocracy work for large cooperatives?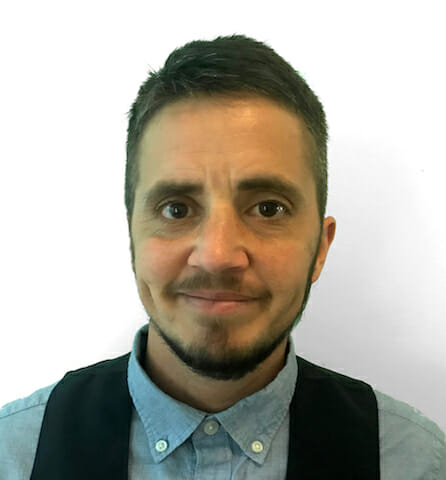 Speaker:
German citizen living in the USA. Co-founder of Sociocracy For All and co-author of Many Voices One Song. Transgender parent of 5 children. Previous career in Academia and linguistics. Living in co-housing.
Presentation:
One of the values of cooperatives is to have democratic processes involving all members. The value of sociocracy is to have all workers be decision-makers. The two go together very well together in organizations where the number of members more or less matches the number of decision-makers in circles. It raises many questions in organizations with a large membership and fewer members who are involved operationally, for example, large cooperations like food coops and platform coops. How can sociocracy's approach go together with the democratic approach?
In integrating both, we can see (1) how sociocracy can be scaled beyond the worker voice and (2) how the bar can be raised for democratic processes and more participation and better information flow can be achieved for membership cooperations.
Rebecca Fisher-McGinty: Analyzing the power (harmful and/or generative) dynamics in your team
Speaker:
Rebecca Fisher-McGinty joined Round Sky Solutions as a worker-owner and the Communications Lead in 2016. She's always had a sense that group processes and the how hold a lot of power in our teams. In her work with Round Sky, she's committed her work to support cooperative leaders to live out their values through facilitating generative and meaningfully collaborative group processes.
Presentation:
Often, our cooperatives are formed as a response or alternative to the destructive power dynamics in the mainstream hyper-capitalist and oppressive systems. However, it often takes some unlearning and new structures to help us create the workspaces that we dream of. Sometimes, we experience harmful power dynamics and uncomfortable situations in our teams that we're trying to replace!
Through presentation and application, you'll learn a useful framework for analyzing the power (harmful and/or generative) dynamics in your team. Applying this framework can provide another layer to practicing dynamic governance with intention and actively shifting the harmful power dynamics that show up.
There will be time for cooperators practicing (or curious about) sociocracy/dynamic governance to dive into their experiences and how to make sense of the power dynamics. Participants will learn some simple, yet powerful tools and frameworks for making incremental change in their coops as well as strengthening their democratic decision-making and communication processes.
Andy Grant & Alexander Davidson Carroll: Small Steps — Introducing Sociocracy in an Established Food Co-op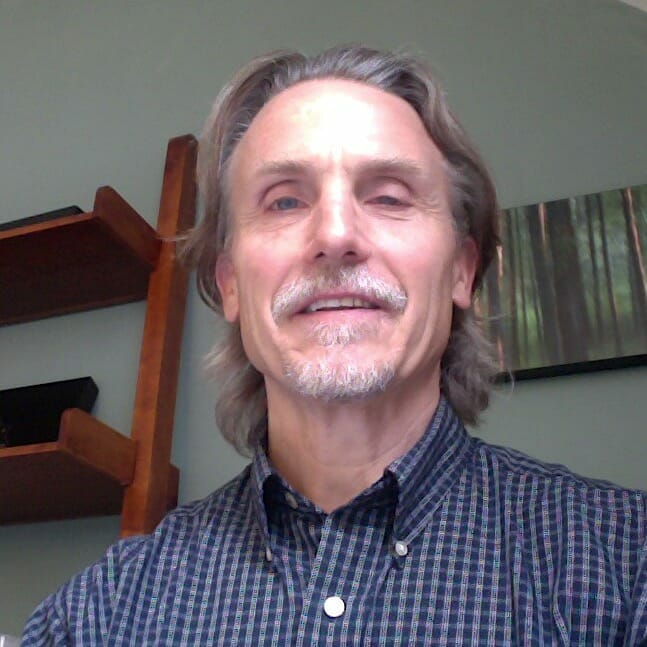 Speakers:
Andy is a working member of Sociocracy For All. He is serving a second term on the board of the Franklin Community Co-op in western Massachusetts (US), where he championed the use of sociocracy, within board meetings, informally, and in the Healthy Food Access Committee that he chairs. Andy lives with his partner in a cohousing community that runs on sociocracy.
Alex is a 17-year-old artist, activist, and general life enthusiast living in western MA. He is a dually enrolled community college and homeschool student who has spent many years in a homeschool cooperative implementing sociocracy. He is a new SoFA member who began information systems work with SoFA at the age of 15 under the tutelage of Andy Grant. At the Franklin Community Co-op, Alex has served as the facilitator of the Healthy Food Access Committee for the past year.
Presentation:
A report on bringing sociocratic practice to one board committee in a 40-year-old consumer-owned food co-op where, according to the bylaws, decisions are made by majority vote and, for operational oversight, the co-op uses policy governance (Carver method), and the workers are unionized. How does sociocracy fit in this mix?
The co-op board recently approved a charter for the Healthy Food Access Committee that names specific elements — defined membership, consent decision making, role selection, etc — without calling it sociocracy. Andy is the board-appointed chair of that committee and Alex was selected by the committee as the facilitator.
We'll share our experience and explore to what extent sociocracy is meaningful in this context. What is possible? Is it worth the effort? What governance practice does the co-op need? In what ways does sociocracy advance the cooperative ideal?
Orestis Varkarolis: Introducing en route sociocratic elements to a radical worker cooperative: Lessons from a failed attempt
Speaker:
Orestis Varkarolis is a founding member of Pagkaki which in turn is a founding member of a radical coalition of worker cooperatives in Greece. His PhD thesis (2020) is entitled 'Developing theories and tools for resisting degeneration with the Worker Cooperatives' Network of Athens'. He is also the author of 'Creative Resistance and Anti-power', a book published by Pagkaki (2012).

Presentation:
Disorganization and overwhelmed general assemblies have long been documented to be the reality of radical worker cooperatives (Landry et al., 1985, pp. 46–48). Does sociocracy offer a way out that fits the vision of radical co-operators? In this workshop, we reflect upon a case study on an attempt to introduce bits of sociocratic governance into a radical cooperative in Greece.

While organizing transparently in circles and opting for consent over consensus seemed compatible with the radical visions of co-operators, the working group powered model of decision making collapsed due to the lacking culture of self-regulation or collective control characterizing Pagkaki and like-minded collectives more generally (Mansbridge, 1973; Landry et al., 1985). In turn, a proposal was made to adopt a fail-safe mechanism to better ensure that things get done without the collective having to act in a bossy manner towards its members.

The way the collective initially skilfully avoided this proposal and later ignored/rationalized the disorganization in place highlighted that introducing sociocracy is not a technical fix fit for all (radical) cooperatives. A necessary precondition for enjoying a working sociocratic system of governance requires a deeper understanding and acceptance of the necessary trade-offs required to promote effective democracy while incorporating democracy and bureaucracy
Abi Handley: Creating the climate where Sociocratic principles can thrive. 6 months in the life of "Building OUT"
Speaker:
Abi is a key organiser within Outlandish. She works across programme management, finances, communications and business development and focuses much of her time in developing communication skills across the Outlandish team.
Presentation:
Building OUT is Outlandish's programme of services and workshops that can build any team's Openness, Understanding & Trust (see what we did there?). It's delivered by practitioners from co-operatives that really use the tools we share in their everyday work.
We believe the three principles of Building OUT (Openness, Understanding & Trust) are the bedrock of great teams and great results – the more you can practise developing these together and as individuals, the more you will be able to achieve.
Find out what we've learned so far and help us explore some of the current challenges we have around bringing sociocratic principles to the wider world.
Mark Simmonds: Designing sociocratic co-op structures in the UK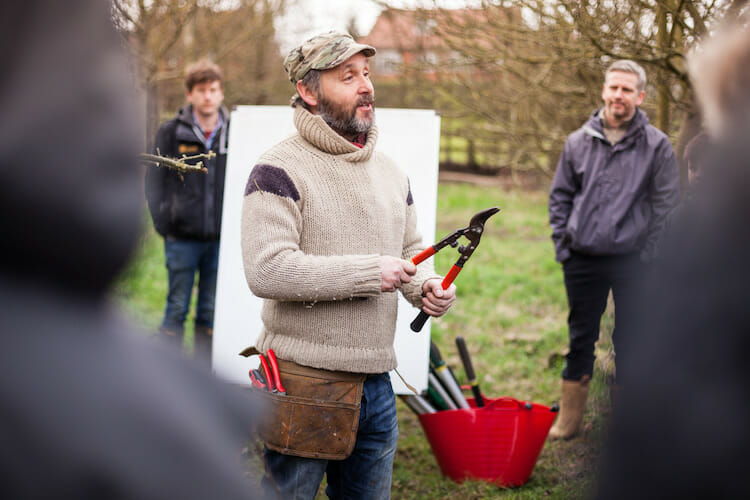 Speaker:
Experienced business and organisational development worker, entrepreneur, facilitator and trainer with a particular interest in co-operative and social enterprise. Specialising in co-operative and community enterprise start-up support, the resolution of governance issues and development of organisational models, particularly sociocratic co-operative models.
Presentation:
An exploration of the constraints that UK legal structures impose on the implementation of sociocratic governance in co-operatives and how we might create governing documents that work within these constraints.