"(We need) both, the effectiveness as a business and the inclusiveness and equivalence to be aligned with the social values and mission of the social enterprise."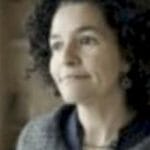 Gehan Macleod
Galgael
What's different about sociocratic workplaces?
Role-based systems like sociocracy and Holacracy raise questions around roles and salaries. For starters, in a role-based system, what's your job? 
How does one determine salaries in a sociocratic business – and who decides that?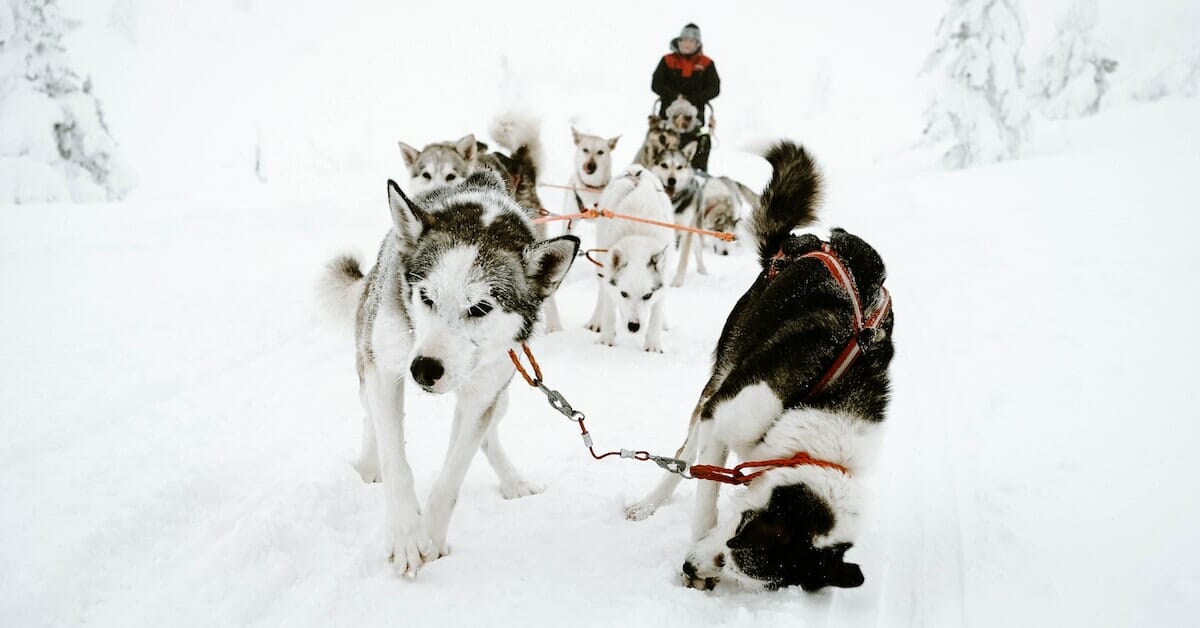 Most of us connect leadership with power, success, respect, responsibility – but also oppression or abuse of power. Our attitude towards leadership shaped over decades, with our parents, teachers, and supervisors in our lives. Some experiences might have been good – some not so good. And that's why many people feel mixed about leadership.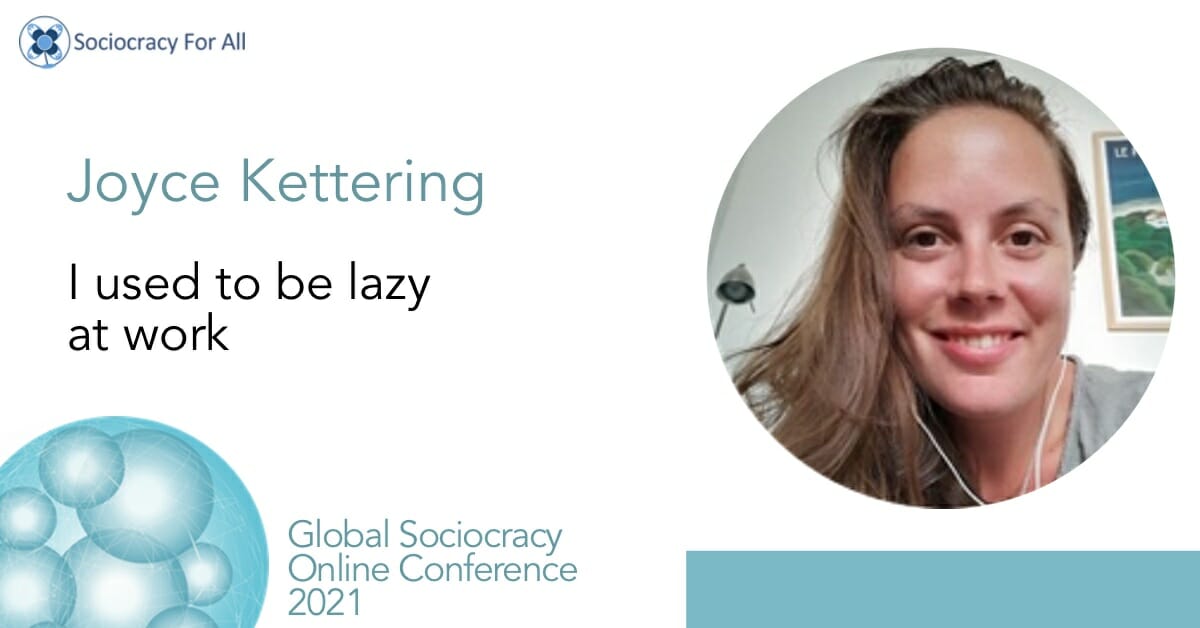 When I worked in Fortune 500 companies with strict hierarchies, I felt entitled and would get annoyed every time I needed to work a second overtime. Now I enjoy what I do so much that a lot of my time off is spent learning about writing code and APIs so I can be every better at my job and create even cooler things.
Why Sociocracy?
Why sociocracy?

Purpose-driven organizations love sociocracy. Not only do they help getting things done and serving the purpose who are passionate about – they also help doing good inside the organization. And doing good inside radiates to the outside, making the world more beautiful for everyone.

Most non-profits are governed like a hierarchy – which makes sense given that they have to be financially sound and effective. Yet, what if we told you that you can share power and be effective and efficient at the same time?

The best things about sociocracy:

Clarity: small, trusted teams and people in clear roles make it easier to define each other's responsibility and authority. And yet, those smaller teams have more headspace to actually listen to everyone's input. It's the perfect combination between strong, loving leadership and teamwork.
Calm meetings: sociocracy uses the decision-making method of consent which is close to consensus but more efficient. The best thing about consent is that it is crystal clear: we know who decides, how we decide – even how we decide who decides! The transparency and clarity is liberating and a relief for everyone on the team.
Connection: we often talk in rounds, which means everyone talks one by one. This way of working, once everyone is used to is, doesn't take longer than "debate" style, yet it creates a stronger bond within teams and contributes to a better sense of togetherness.
Is sociocracy hard to do?

How easy it is to implement sociocracy depends on the size and the culture of your non-profit. If things are done in hierarchical ways, people need to learn the nuts and bolts of sharing (and receiving!) power. If things are run very collaboratively now, creating clarity might be the biggest learning.

Meeting facilitation, improved clarity and the relationship between board and staff and core volunteers are areas that we find sociocracy contributes the most to.
Where do we start?

Read and watch the information on this site. If you are interested in suggesting at your workplace, make sure to read The Sociocracy Starter Kit first.

You will notice that it suggests involving other people in your exploration as early as possible. Having seen dozens of organizations in this situation, we really mean it!
Learning and Implementation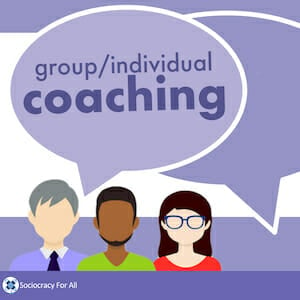 Coaching
Get support in your exploration of sociocracy from our certified consultants and coaches.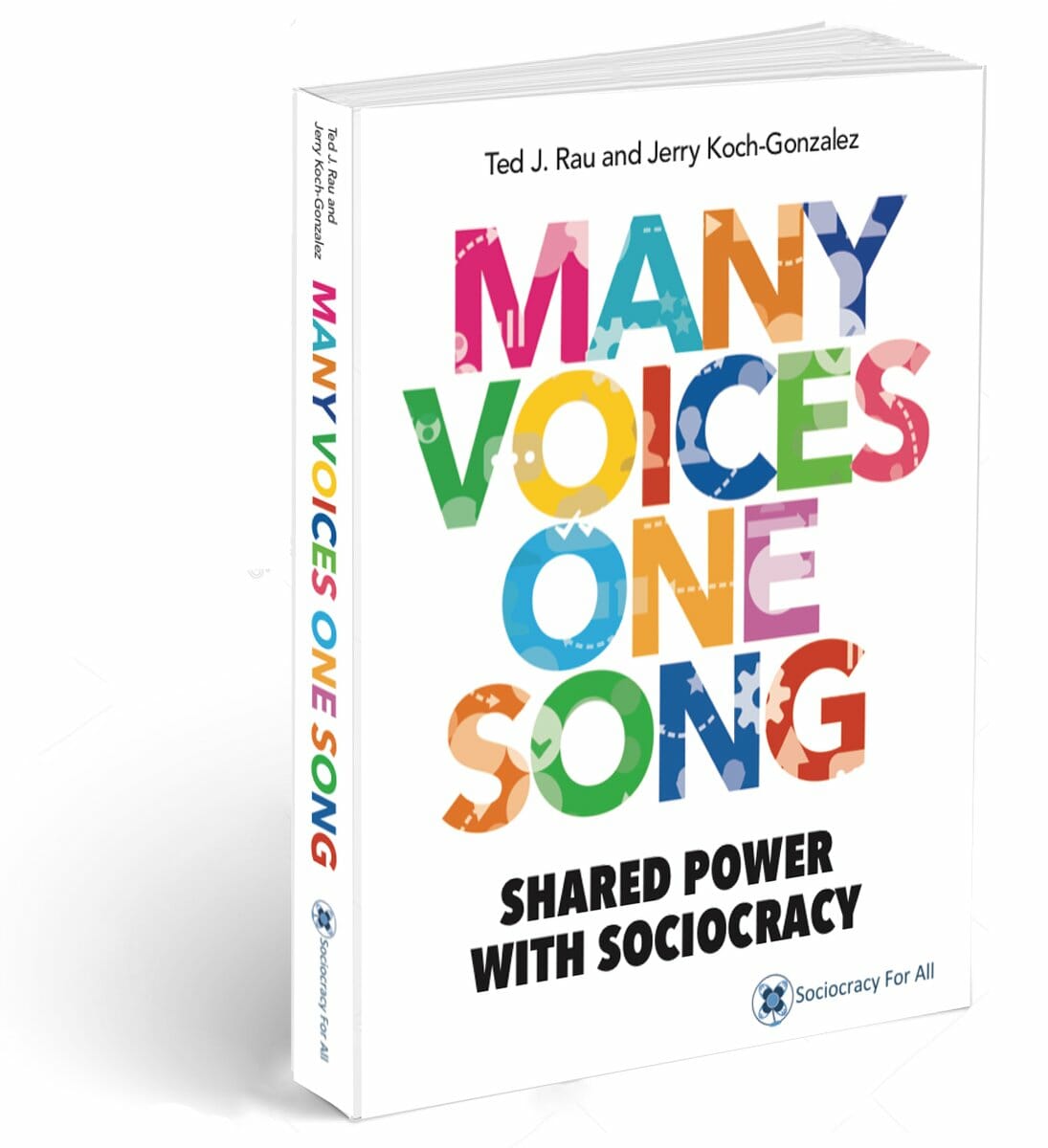 Sociocracy Handbook
300 pages. Written by Jerry Koch-Gonzalez and Ted Rau.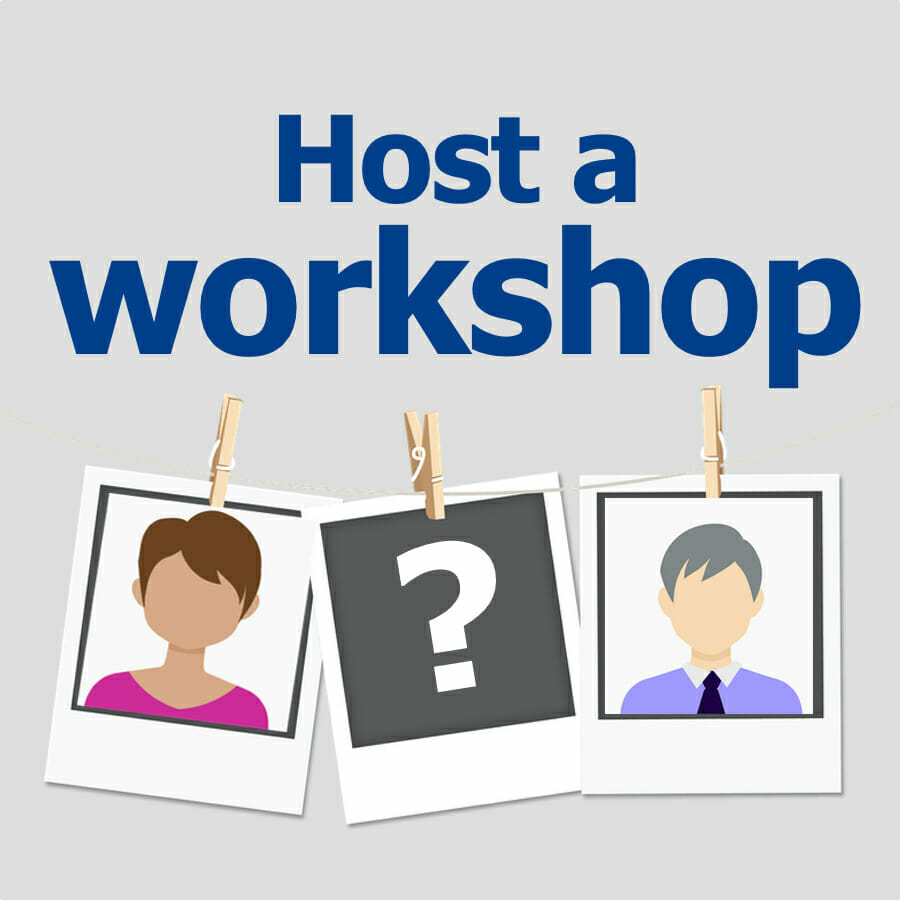 Workshops
Get a SoFA trainer to train your team.
More Resources on Sociocracy in workplaces.
/