Nonviolent Communication Definition
Nonviolent Communication (also known as NVC or compassionate communication) is a method of communicating created by psychologist Marshall Rosenberg based on universal human feelings and needs. The purpose of NVC is to create empathy and to promote cooperative solutions that meet peoples' needs. The word "nonviolent" was inspired by the nonviolent peace activism movement.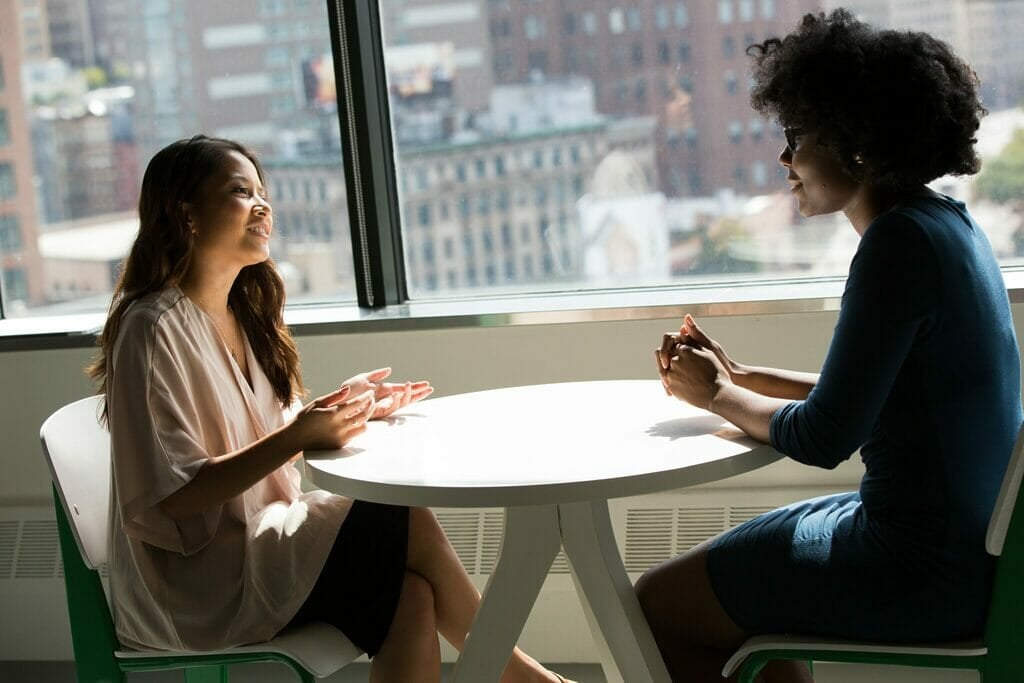 How do you use NVC?
NVC can be used to develop deeper relationships with others, resolve conflicts, and create more meaningful connections. It can also be used to improve communication within an organization or in a family setting. We can better understand our own needs and those of others, allowing us to express ourselves more clearly and listen more deeply.
Nonviolent Communication Steps
Imagine a time when you were feeling emotionally activated by another person. Put yourself back in that moment, and ask yourself the following questions:
| | |
| --- | --- |
| Observation | What is happening right now? Describe the situation as if you were an outside observer. |
| Feeling | What are you feeling at this moment? |
| Need | What needs are you experiencing at this moment? |
| Request | Is there a request you can make of another person to help better meet your needs? |
You can try journaling about these prompts by yourself, and then share what you have learned with the person involved.
Nonviolent Communication Format
When OBSERVATION happened, I felt FEELING.
I'd like to request that you REQUEST to help meet my needs for NEED.
NVC Feelings and Needs List
Having a list of feelings and needs can be very useful when you're trying out nonviolent communication. Here is a free downloadable list of feelings and needs with more instructions on other ways to use this tool.
---
Why is learning NVC important?
Learning NVC can help you improve your interpersonal skills and create more functional groups. Practicing NVC is like using a new muscle- it gets easier the more you do it. Additionally, there are many benefits of nonviolent communication.
Research has found that NVC training has led to: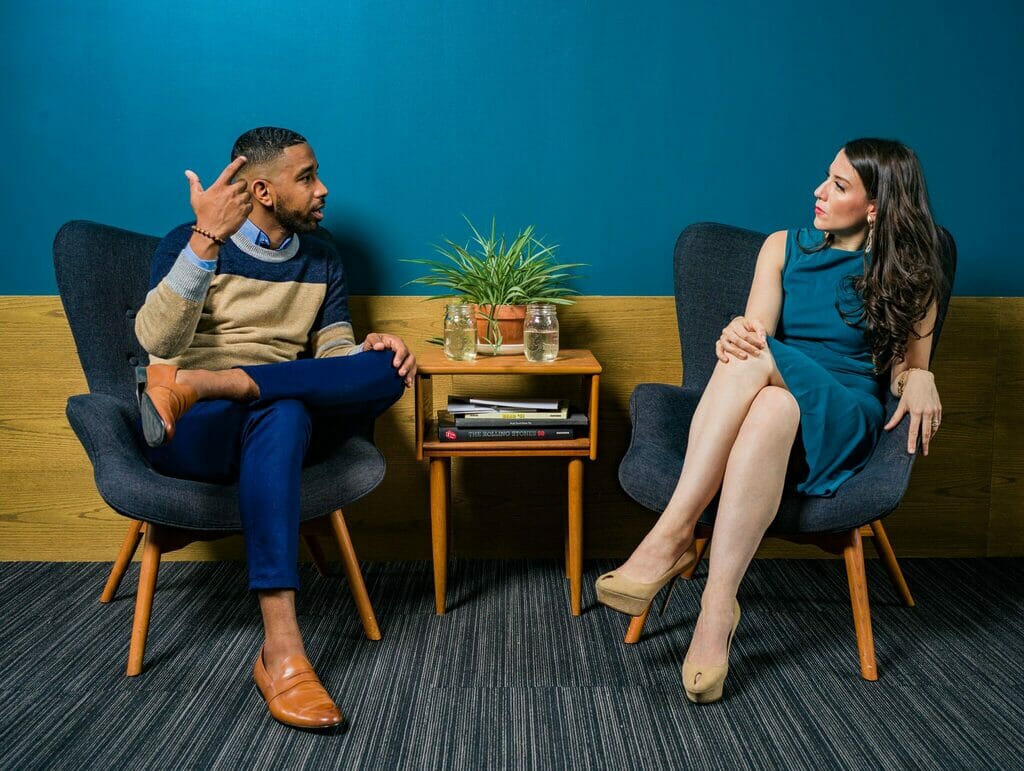 Practicing Nonviolent Communication can help you increase your emotional intelligence
Identifying your own feelings is a core emotional intelligence skill, and research shows that training and practice identifying your emotions can have lasting effects.
Higher emotional intelligence is correlated with:
Better physical health
Better relationships
Improved work outcomes
Improved academic achievement
Emotional Intelligence skills training led to better outcomes with:
Managing stress
General mood
Self-expression
Understanding emotions
Managing emotions
Source: 2019 study
---
How can I create a more compassionate organization?
The core components of building a compassionate organization are:
Relationship Building: Focus on positive connection time, for example by using restorative practices
Conflict Processes: Agree to conflict processes before conflict begins
Communication: Get training in communication, such as Nonviolent Communication Training offered by Sociocracy for All
Decision-Making Processes: Get clear on who can decide what, and how you decide together. Sociocracy offers one framework for decision-making in groups.
Try out these tips and let us know what you think!
Nonviolent Communication Workshops
---
Find an upcoming non violent communication course online
3 x 2h online class on non-violent communication with focus on governance. Saying what's really going on with integrity, while being open to hearing the other person's truth.
Taught by Jerry Koch-Gonzalez, certified trainer of Nonviolent Communication®.
---
More NVC Resources
What is nonviolent communication, and how do you use it? NVC is a method of communication. Read this article for steps for using NVC.

This webinar recording on Nonviolent Communication (NVC) and sociocracy with children is from May 14, 2022. Are you tired of conflicts over chores? Or are you having trouble managing a […]

Learn about where non-violent communication (nvc) and sociocracy converge for our three panelists and why you should use them together.