Sociocracy For All is a social enterprise that develops educational materials that can be freely distributed. We offer:
affordable sociocracy training (our focus is on sociocracy online training)
implementation and coaching
a growing community of for exchange between sociocracy enthusiasts and experts.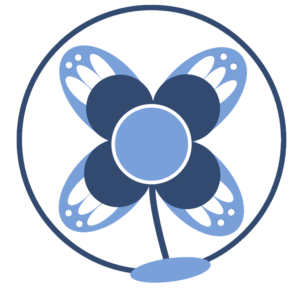 Jennifer Rau (operational leader)
Jennifer is a linguist, videographer and singer-songwriter. She got exposed to sociocracy when she moved into a sociocratically run cohousing community. Seeing how effective decision-making was there, and enjoying the flow in sociocratic meetings, she realized her meeting evaluation was often: "I am leaving the meeting even more refreshed and energized than I came." She realized sociocracy, particularily in the combination with NVC, was big and potentially world-changing. She started paying attention to the suffering that ineffective meetings and collaboration bring almost everywhere people collaborate – which is everywhere where people are. People and their universal need to connect and move things are at the center of her attention. Her training in syntax and semantics taught her to find patterns that work well for the human mind, work empirically and break things down so they can be understandable. Being a mother had taught her to be extremely pragmatic; at the end of the day, dinner must be on the table no matter whether the new vision statement is done.
Jennifer has taught in the Sociocracy Leadership Training and several webinars. She is in leading positions in three different sociocratically run organizations. Also, she is the tech geek within SoFA.
Jerry Koch-Gonzalez (program director)
Imagine a world where people enjoy working equitably together to meet personal and planetary needs. Jerry's work is in service of that vision. Jerry helps companies and organizations implement sociocracy to create adaptive and effective organizations where all members' voices matter. He is a consultant and certified trainer in both Dynamic Governance/Sociocracy and Compassionate Communication (NVC), with a focus on governance, decision making, communication skills, and conflict resolution.
He has been a Board member of the Institute for Community Economics, United for a Fair Economy and Class Action, and a trainer with Movement for a New Society, the National Coalition Building Institute, DiversityWorks, Cambridge Youth Peace & Justice Corps, Lesley College Center for Peaceable Schools, Boston College Center for Social Justice, the Association for Resident Controlled Housing, and Spirit in Action.
Jerry is currently a member of The Sociocracy Consulting Group (itself a limited liability company run on sociocratic principles).  Jerry is a founding and current resident of Pioneer Valley Cohousing, a 21-year old community in Amherst MA that has been successfully using sociocracy (aka Dynamic Governance) for the last 3.5 years.
Vincent Van der Lubbe (TopCircle leader/board chair)
Vincent is a management consultant focusing on continuous improvement and respect for people, based in Europe, with 15 years working experience in and with small to large organisations. He realized that most existing problems in organisations are caused by the system of thinking. Becoming aware of these assumptions and mental models, understanding and changing them to create more sustainable impact became his mission. Vincent reads about 2 books a week, because he'd rather do one day's of good work by learning from people who have done it before than twenty years of bad. He enjoys keeping up to date on emerging practices and making approaches like Sociocracy/Holacracy, Lean and agile, Kanban, NVC, Clean Language, UX, Digital Analytics and systems thinking useful for clients. Recently he has started translating books on agile into german to help spread sustainable working practices.
Pierre Houben (TopCircle/board)
Pierre is a transition trainer and facilitator that one day started asking why we have to use majority and minority to decide. He got in touch with sociocracy, falling in love quite immediately.
Living in Italy, where sociocracy was not well known yet, he surfed the web in search of informations, training, coaching, books, videos. When he came across Sociocracy For All, he was excited right away. He was the first to sign for the SoFA newsletter once it was out and became an early collaborator and member of SoFA. He is amazed to see the dream of SoFA growing and growing; he feel it is just the right place to be.
Thanks to all the training he could access trough internet and with SoFA support, he started to give Intro workshops on Sociocracy and to support who want to implement it. In his dreams there is a network of Italian Sociocracy expert, trainers, facilitators, in connection with the wider international network, that use Sociocracy in synergy with other tools to support the change "we the people" want to bring in the world.
John McNamara (TopCircle/board)
John has a life-long career working to improve the workplace. This began member of an independent student labor union, the now defunct Memorial Union Labor Organization on the UW-Madison Campus, and continued for 26 years at the taxicab cooperative, Union Cab of Madison as a director and manager. While at Union Cab, he worked with other members to flatten hierarchy and help create space for more members' voices in the decision-making process. He also came to recognize that traditional meeting practices create useless and unnecessary antagonistic relationships.
Over the last ten or so years, John has worked with the larger co-op movement as a founding member, director, and president of the US Federation of Worker Co-ops, a founding member and governor of the Democracy at Work Network, and graduate student research assistant as a graduate student in co-op management at Saint Mary's University in Halifax where he earned a Masters in Management: Co-operatives and Credit Unions and is a Ph.D. Candidate in management. His research work included the development of the Co-op Index Report, a tool to measure a co-operatives expression of cooperative values and principles. Currently John works full-time as a cooperative developer for the Northwest Cooperative Development Center in Olympia, WA engaging with a diverse group of co-operatives as well as leading NWCDC's Co-operative Academy.  John teaches on cooperative management in Presidio Graduate School's Seattle campus in the spring and The Evergreen State College in the summer. John first learned of Sociocracy at NWCDC which has partnered with Jerry Koch-Gonzalez for conference workshops. John embraced Sociocracy as a governance model that engages the cooperative identity especially the ethical values of openness and honesty. He joined the first cohort of the Sociocracy Leadership Training program and now includes units on Sociocracy in his courses and the academy. He encourages all clients to at least consider the model for their co-operatives as well and hopes to see it grow throughout the Pacific Northwest.
John Buck (TopCircle/board)
A Certified Sociocratic Organizational Consultant, John heads operations in TSCG's Washington, DC region.
John has led dozens of Dynamic Governance implementation projects for a variety of organizations, resulting in greater efficiency and increased employee engagement. He believes that such basic values as equality, liberty, and transparency can make our work places dramatically more sustainable, elegant, and profitable.
He excels in customizing Dynamic Governance principles to each organization's particular concerns, work schedules, and professional areas. His clients span the globe and include plastics manufacturers, colleges and universities, long-term care facilities, co-housing groups, and software companies.
John was the first person outside of The Netherlands to receive consultant certification from the Sociocratisch Centrum (now The Sociocracy Group) in Rotterdam, The Netherlands. He has translated numerous documents from the original Dutch and is coauthor (with Sharon Villines) of We the People: Consenting to a Deeper Democracy.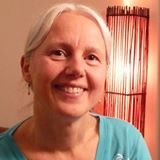 Kristiane Ravn Frost (SoFA member, implementation circle)
Kristiane's dream is healthy and happy people in a healthy society. She's taught and counselled individuals and groups in food and lifestyle according to the macrobiotic principles since 1982. Based on them and a spirituel experience she developed tools for change of mindset in 2001, now taught as self-coaching tools or as a training program for coaches, who want to offer deep transformational coaching. In 2003 this expanded to a team and project development program, which enable team players to work and create as one mind. During the five years her business was ISO 9001-2008 certified, the average customer satisfaction was never below 97%.
In April and March 2017, she participated in the SOLT training program. She immersed herself totally, created a practical guide for using sociocracy to create a sociocratic network/organization of ecovillages, businesses, non-profits, consumer-groups etc in a new or existing neighborhood, and engaged herself in creating an online sociocratic platform together with people from "Alternativet", a green party, presently with 10 people in the Danish Parliament. The platform will be ready for test runs by sociocratic groups in the end of June and is planned to be open source, maintained by the party, and available for all grassroots.
Karen Peitzmeier (Coop Development Circle)
Karen Peitzmeier joined the Peace Corps Coverdell Fellows team in June of 2005 as Internal Coordinator and the Illinois Cooperative Development Center in 2016. She has an MA in Leisure Studies from Oklahoma State University and a BS in Recreation and Park Administration from Western Illinois University.
As the Internal Coordinator, her responsibilities include recruitment of prospective Fellows, placement of on campus and local graduate assistantships, training development and coordination. Karen also assists with internship supervision and community recruitment.
Karen joined the Illinois Cooperative Development Center as a Cooperative Development Specialist in 2016. She specializes in developing leadership skills within groups and assists with board formation, membership organization and facilitating group dynamics.
Karen served as the Program Coordinator for Horn Field Campus of WIU for nine years and has training in wilderness and environmental education, therapeutic recreation and small group dynamics. She has served as an environmental education consultant to the Partners of America Illinois-Sao Paulo Brazil chapter. She has a passion for rock climbing, kayaking and delights in visiting new and interesting places.
Eric Tolson (Coop Development Circle, Platform Coops Community of Practice)
Eric currently resides and revolts in his home metropolis of Mexico City, Mexico. He became exposed to cooperativism while studying highschool in Minnesota, United States. He has ever since dedicated his life to building a resilient Solidarity Economy that will transcend the current period of crisis. He is a graduate of the very first SoLT cycle, where he first encountered Sociocracy. Eric sees Sociocracy as a handy tool in the development and strengthening of coops, but also as an important paradigm shift: a way to relate to one's peers in an anti-oppressive fashion. He likes to think that the success of our species relies primarily on teamwork, and that his role in our society is to facilitate and spread efficient teamwork. With an inclination towards the humorous and a strong commitment to liberation, Eric currently forms part of the Cooperative Circle in SoFA, spreads Sociocracy in Mexico through ELC, and helps to weave the Mexican Solidarity Economy at https://vientos.coop
Sven Latzel (SoFA member)
Right now I'm an independent IT consultant, who is developing himself towards organizational consulting based on Sociocracy (incl. S3), social permaculture, Dragon Dreaming and every other tool I think can help people to work together in a beneficial way. My vision is to drive a change towards a spiral of abundance 🙂
Louis-Alexandre (SoFA member)
My interest in sociocracy is tied to my dream to co-create a world that works well. It is also tied to my living situation. We are currently living in Calgary in the inner city in a collaborative household with a community atmosphere. We love to work and play with people who wants to develop ideas and initiatives related to bring more of want we want to see in the world through discussions and small scale initiativse. We have also tie with like-minded people living in collaborative household who are organizing sociocratically.
In our vision we see a world that have more fully integrated the realization of how much beauty there is in every one and how much more of what we really want may come through taping on the energy that derive from acting from this knowledge. We foresee many cities showcasing a heartfelt gift economies with people focussed on giving, serving and sharing with others rather than on competition and seeking dominance over others.
Simon Copsey (Content circle)
Simon's focus is enabling organisations to communicate and operate across their natural boundaries and deliver more effective outcomes. By leveraging hands-on engineering and leadership experience, alongside MBA studies, he is able to empathise with, and work across, disciplines to understand both the detail and the wider picture.
His developing experience in Systems Thinking and Sociocracy help him carefully question assumptions, grasp underlying patterns and better understand broader sets of views in order to help organisations reach stronger, sustainable solutions.
Hope Wilder (School circle)
Hope Wilder is the founder of
Pathfinder Community School
, a self-directed learning center for ages 5-14 using sociocracy in Durham, North Carolina. She has been working in alternative and outdoor environmental education for over a dozen years, and was inspired by the dream of starting a democratic free school in April 2016. Once she found sociocracy, she was determined to figure out how to make this effective and consent-based participatory governance work with young people. She is helping others organize around sociocracy in schools in the SoFA as well as practicing day to day with the Pathfinder group. She enjoys making art & music, DIY fashion, and being outside.
Randall Johnson
Randall is a Christian pastor interested in implementing sociocratic practices in religious organizations.  He finds sociocratic principles highly consistent with what Scripture teaches about the nature of the human psyche and God's requirements for how people should treat one another and value one another.
Michael Linton (Permaculture Circle)
Community currencies designer

Sociocracy For All Vision, Mission, Aims
A world where people are organized in a sociocratic way (= no one is ignored) to meet needs.
To make resources for learning and implementing sociocracy accessible to all.
Creating accessible, educational and inspirational materials about sociocracy (primarily CC–SA-BY license)
Organizing live introductory learning about sociocracy such as online webinars and in-person presentations
Creating and delivering comprehensive training on sociocracy such as multi-day workshops and the Sociocracy Leadership Training (SoLT)
Helping implement sociocracy in organizations
Creating and enhancing connections among the people who are practicing and sharing sociocracy