Sociocracy For All develops educational materials that can be freely distributed. We offer affordable training online and we foster a growing community of for exchange between sociocracy enthusiasts and experts.
Bios
Jennifer Rau (op leader)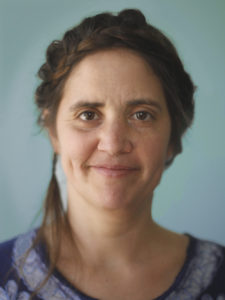 Jennifer is a linguist, videographer and singer-songwriter. She got exposed to sociocracy when she moved into a sociocratically run cohousing community. Seeing how effective decision-making was there, and enjoying the flow in sociocratic meetings, she realized her meeting evaluation was often: "I am leaving the meeting even more refreshed and energized than I came." She realized sociocracy, particularily in the combination with NVC, was big and potentially world-changing. She started paying attention to the suffering that ineffective meetings and collaboration bring almost everywhere people collaborate – which is everywhere people are. People and their universal need to connect and move things are at the center of her attention. Her training in syntax and semantics taught her to find patterns, work empirically and break things down so they can be understandable. Jennifer has taught in the Sociocracy Leadership Training and several webinars. She is in leading positions in three different sociocratically run organizations. Also, she is the tech geek within SoFA. Contact Jennifer
Jerry Koch-Gonzalez (program director)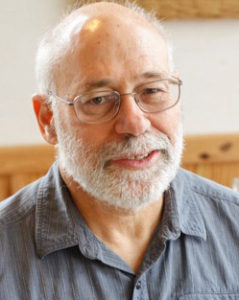 Imagine a world where people enjoy working equitably together to meet personal and planetary needs. Jerry's work is in service of that vision. Jerry helps companies and organizations implement sociocracy to create adaptive and effective organizations where all members' voices matter. He is a consultant and certified trainer in both Dynamic Governance/Sociocracy and Compassionate Communication (NVC), with a focus on governance, decision making, communication skills, and conflict resolution.
He has been a Board member of the Institute for Community Economics, United for a Fair Economy and Class Action, and a trainer with Movement for a New Society, the National Coalition Building Institute, DiversityWorks, Cambridge Youth Peace & Justice Corps, Lesley College Center for Peaceable Schools, Boston College Center for Social Justice, the Association for Resident Controlled Housing, and Spirit in Action.
Jerry is currently the CEO of The Sociocracy Consulting Group (itself a limited liability company run on sociocratic principles).  Jerry is a founding and current resident of Pioneer Valley Cohousing, a 21-year old community in Amherst MA that has been successfully using Sociocracy for the last 3.5 years. Contact Jerry
Pierre Houben (TopCircle/board)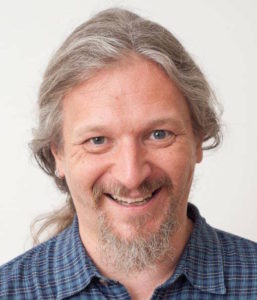 Pierre is a transition trainer and facilitator that one day started asking why we have to use majority and minority to decide. He got in touch with sociocracy, falling in love quite immediately.
Living in Italy, where sociocracy was not well known yet, he surfed the web in search of informations, training, coaching, books, videos. When he came across Sociocracy For All, he was excited right away. He was the first to sign for the SoFA newsletter once it was out and became an early collaborator and member of SoFA. He is amazed to see the dream of SoFA growing and growing; he feel it is just the right place to be.
Thanks to all the training he could access trough internet and with SoFA support, he started to give Intro workshops on Sociocracy and to support who want to implement it. In his dreams there is a network of Italian Sociocracy expert, trainers, facilitators, in connection with the wider international network, that use Sociocracy in synergy with other tools to support the change "we the people" want to bring in the world.
Contact Pierre
John Buck (TopCircle)
Vincent Van der Lubbe (TopCircle)
Kristiane Ravn Frost (SoFA member, implementation circle)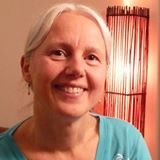 Kristiane's dream is healthy and happy people in a healthy society. She's taught and counselled individuals and groups in food and lifestyle according to the macrobiotic principles since 1982. Based on them and a spirituel experience she developed tools for change of mindset in 2001, now taught as self-coaching tools or as a training program for coaches, who want to offer deep transformational coaching. In 2003 this expanded to a team and project development program, which enable team players to work and create as one mind. During the five years her business was ISO 9001-2008 certified, the average customer satisfaction was never below 97%.
In April and March 2017, she participated in the SOLT training program. She immersed herself totally, created a practical guide for using sociocracy to create a sociocratic network/organization of ecovillages, businesses, non-profits, consumer-groups etc in a new or existing neighborhood, and engaged herself in creating an online sociocratic platform together with people from "Alternativet", a green party, presently with 10 people in the Danish Parliament. The platform will be ready for test runs by sociocratic groups in the end of June and is planned to be open source, maintained by the party, and available for all grassroots.
Sociocracy For All is a project sponsored by the Institute for Peaceable Communities, Inc.
Sociocracy For All is a non-profit organization. For delivery of services beyond our capacity, we contract out work to independent consultants.