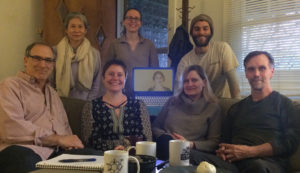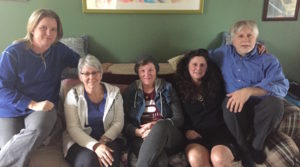 You want to learn about sociocracy, and a structured study group sounds great to you? Welcome to our ELCs (Empowered Learning Circles)! This is our entry class in 6 sessions of about 1.5h each. What you will learn is equivalent to a weekend workshop – but you can do it any time, with your favorite people, in your own living or meeting room – and it is affordable!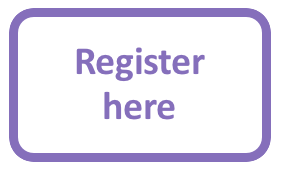 You can will out our initial registration form here. There is no commitment attached to filling out the form. Please fill out only one per group. The group can meet online or in person. If you do not get an automatic email a few minutes after filling out the form, please contact us: info@sociocracyforall.org.
You can work through the curriculum in an established group, or you ask us we will connect you with people to form a group (online, most likely). If you are an individual looking for a group, fill out the registration form so we can form a group. We are striving to find a good solution for everyone! Any other questions about the curriculum can go to info@sociocracyforall.org. Make sure to sign up for our mailing list!
Get a coach!
What are the benefits of having a coach for your study group?
your group has a point person to ask all their questions
the coach makes sure your group stays on track, does not get stuck, makes good use of their time
You can book a coach very conventiently by filling out the registration form.
What does the coach do?
After every session of your study group, your coach checks in with someone from your group (the group "leader", later the group leader and the delegate). What questions came up? Are we on track? What can we do better? In addition to answering your questions, the coach will send you the answers by email so you can share them with your learning circle. The links to feedback forms in the curriculum are exclusively for groups that have a coach.
At the same time, the coach also helps prepare for the next session. What do you have to keep in mind? What does the facilitator need to bring to help make the next session successful?
Further options to extend your ELC (extra fee tbd):
You can book a video call during the meeting time of your learning circle to have a trainer communicate directly with your group

for more Q&A with your entire group
for facilitation demonstration: a SoFA member will facilitate a meeting for you, through a video call (your group can be online or in person, the SoFA member will be in video call)
for conversations about next steps for your group
After doing the entire curriculum, you will be well-prepared to join SoLT, our online immersion class for people who are ready to learn by doing. You will see all the processes in action with live coaching! SoFA (the non-profit behind ELC and SoLT) also provides volunteer opportunities in a worldwide community of advanced learners. Let's be sure to talk about the SoFA community!
Pricing
The curriculum, including all videos, session plans, manuals and handouts, is free.
Having a coach through SoFA is $110-210 on a sliding scale for 6 half-hour conversations and follow-up by email. The lower end of the scale is intended for social change organizations.
(Separate from the coaching fee, at the end of your learning circle, your circle will be asked to make a donation to the non-profit Sociocracy For All for making this curriculum available.)
How much is this curriculum worth? This curriculum covers the same content and exercises that would be done in a weekend workshop. A trainer for a weekend workshop costs easily between $500 and $2500. A donation lower than that is fine, it just needs to add up to a sustainable model on our side.

What you will learn
See below what you will learn in the different sessions of the ELC curriculum. Click on the session number to get to the session page with video, session plan, handout, readings and enrichment resources. Everything is accessible to everyone.
The complete handout is here, or click on a session in the table to see the agenda items for each session.
  Session
What you will learn
report to coach

Ensure equivalence by talking in rounds
Select a facilitator
Select people into roles (elections)

selection results
list of questions
list of feedback

The principles of sociocracy
Sociocratic meeting format (consent decision on agenda, check-in)
Generating proposals (picture forming, generating proposals)

list of dimensions, list of proposal pieces
list of questions
list of feedback

Making consent decisions
Difference between personal preference and range of tolerance
Aims and objections
Handling objections

decision of policy
decision of aims
list of questions
list of feedback

Organizational structure
Double linking between circles
Look at real examples of diagrams

report election process (delegate)
report regarding organizational structure
list of questions
list of feedback

Giving constructive feedback
Owning your judgements
Receiving feedback

report any open questions
list of questions
list of feedback

 Talking about money in a transparent way
other learning opportunities
other topics by choice of circle

report any open questions
report curriculum evaluation
donate to SoFA
submit photo/screenshot
Index of learning modules
  Module
What is it?
Why do you need it?
 Rounds

You start you somewhere in the circle, and every member gets to speak one by one. There is no cross-talking (with rare exceptions of clarifying questions), and everyone tries to speak more or less the same length of time.You can start the round with always the same person, or you can change up who starts. In online-meetings, you can come up with a order (a virtual circle).
 Rounds are very simple and yet very powerful: everyone gets a chance to speak. And everyone gets a chance to listen. You move gently as a group, like a flock of birds, always knowing where the other group members are at. People who have been truly heard do not have to repeat themselves. The conversation slows down to a manageable pace. In the long run, this saves time because you don't lose time over dealing with emotional issues, misunderstandings or miscommunication.
Facilitator

A facilitator is the person who supports the group processes during the meetings. The facilitator role is separate from the leader role (who holds the operations of the circle). A facilitator is only the one preparing an agenda draft, starting rounds etc. In a well-trained group, the facilitator is just as aware of processes as the other circle members, and rounds flow naturally.
A facilitator ensures equivalence of voice by facilitating rounds. The facilitator (or anyone in the group) can be one reflecting back what someone has said in order to make sure  it is fully understood. Having a facilitator means the group can relax into the process which makes for calmer, more focused meetings.
 Selection process
Sociocracy offers a way of selecting people into roles that is very different from voting. It contains several steps (define role, term, qualifications; nomination round, change round; proposal and consent round).
We select people into roles based on qualifications. Sociocratic election processes are transparent. We share information and our perspectives while we nominate. We make a consent decision, making sure that people in roles will be accepted by everyone in the group.
Consent to agenda 
Typically, the facilitator (with input from the leader and the secretary) prepares an agenda draft. At the beginning of the meeting, the facilitator presents the agenda and asks for the circle for their consent. (This is a normal consent decision, i.e. there could be objections, amendments etc.)

The agenda can be changed during the meeting (for instance if we run out of time), but this, again, has to be decided by consent.

What is being talked about and what is not is a decision that involves power. It makes sense to have someone (facilitator) pay attention to what needs to be talked about, but ultimately, the group makes the decision on what the agenda is. That way, equivalence and transparency can be supported in the decisions on what is relevant to spend time on and how much time we devote to each item.
Check in

At the beginning of the meeting, before any agenda item, everyone in the group "checks in" by saying what is up for them and how they are coming into the meeting.

There are three good reasons to start with an opening round.

We want to share what might be affecting us in a meeting (tired? tense? distracted?) so that we can own how we are and becomes allies in being at the best we can.
Checking in can help the speaker to transition into the meeting by getting off your chest what you are bringing into the meeting
By sharing something about ourselves, we can get to know each other more. The more we understand about each other, the better we will work with each other.

picture forming 
Picture forming is a process that is at the very beginning of generating a proposal. In a collaborative way (rounds by default or in other ways), we gather the dimensions of an topic. What do we have to consider in order to make good and comprehensive policy?
This process typically comes before gathering proposal ideas. The circle does not jump into opinions and strategies but tries to get an understanding of what and who is affected by the topic. This improves the quality of proposals overall.

It can be used to get input from a large group when a decision is prepared in a (small) circle.

Proposals

Proposals are generated in a collaborative way. It can be done (like in this ELC) by gathering proposal pieces from everyone in the circle (or a wider circle) and organizing them into one proposal.

Good policy is based on data, is supported by everyone in the group, incorporates input from objections, covers all dimensions of a topic (gathered in picture forming), has a term end and way of measuring whether it is effective and has the desired outcome.

Decisions are what moves a group forward because it enables groups to put ideas into action. With collaborative (consent) decisions, we will have maximum buy-in, accountability and information. With many small decisions an evaluation after given time frames, an organization can adapt to its context very dynamically.
Consent process 
The consent process has four parts:

present the proposal
answer clarifying questions
quick reactions
consent (and/or deal with objections)

Each part of the consent process contributes to equivalence, effectiveness and transparency. We present the proposal and allow clarifying questions to avoid misunderstandings (which cost time). Instead of hearing opinions, we first try to understand the proposal as is. In the quick reactions, we get a sense of where the group is at. It is also the place for small improvements that are in line with the proposal. Consent decision (the principle of "no objections") ensures equivalence: a decision is made only when no one has an objection.
 Range of tolerance
Range of tolerance is a concept that differentiates between personal preference (what I really want to happen) and range of tolerance (what I am able to work with). What is outside of someone's range of tolerance is what they will object to.
Too often, we get caught up in personal preferences. In order to be efficient and effective, we widen our options by not going for everyone's preference but only for their range of tolerance. That way, we can find common ground more easily and do not get stuck.
 Objections
Objections are concerns in response to a proposal. There are several ways of dealing with objection, like amendments, shortening the time frame,  measuring the effect, getting more information (for instance from a differnt circle within the organization).
 An objection means "carrying our this proposal would interfer with my being able to do my work". Assuming that everyone wants to do their work most effectively,  objections are valuable input. For that reason, we want to find a way of incorporating that information in the proposal, or at least try to get into a better position by finding a safe enough ground to experiment so we can gather more data.
 Circle structure
In organizations with more than one circle, circles are nested in a way so that each has clarity over their domain and can do its work while still being connected with the other circles.
We need both-and: we need small groups where people know each other well and can do their work effectively. But we also need connections between groups. Nested circles are a good way of combining both. We can have effectiveness with transparency and coooperation.
Double linking 
Double linking is the principle that two nested circles are connected by a double link: the leader is the top-down link, representing the next-higher's circle's voice in the circle but being a full member (with consent rights) in both circles. The delegate (or rep) is the bottom-up link, representing the circle's voice in the next higher circle (but, again, being a full member of both circles).
Double linking ensures flow of information and transparency in all directions. It also makes sure there is no power-over because two individuals who are members of both the higher and the lower circle have consent rights in both circles. The higher circle cannot make a decision over the lower circle because of double linking. Double linking also increases the level of information because two people filter information according to their perspective.
 Policy evaluation
Policy evaluation describes the idea that every policy has to be evaluated after a given time frame.  We are proactive in putting measures into the circle so we can evaluate the policy's effectiveness.
 The most obvious benefit of a good process around policy evaluation is effectiveness. We will always know what is effective and what is not. Also, by putting a "due date" on policy, we remind ourselves to keep policy current which will increase accountability.
Role improvement
Role improvement is the process of giving a focus person helpful feedback. There are different formats of doing it, but the common ground is that we want to increase the level of information by sharing our feedback.
Only when we know what our impact is on others, we can improve. Our peers and the people that work in related circles are the people who know us best – their input will be valuable in an effort to get better both at our work, our communication skills and our processes.
 Meeting evaluation
Meeting evaluation is a simple process: at the end of every meeting, we evaluate how the meeting went.
Too many organizations are stuck in the same ways. Establishing small feedback loops (how are our meetings working for us?) increase the circle's effectiveness over time.
Feedback

Openness to feedback is one of the essentials in sociocracy. For that reason, it is incorporated in many ways in sociocracy: meeting evaluations, role improvement, policy evaluations are some of the examples. Feedback between individuals, formal and informal, is another way of incorporating feedback.
Feedback is valuable data: it tells us both what is working effectively but also what needs adjustment. Shifting from a frame of criticism to a frame of constructiveness and curiosity puts us into a position where we can learn from each other and from the data we observe or measure. It adds the dimension of time: over time, we can evolve and self-repair, if we pay attention to feedback.
Transparent pay

Salaries in sociocracy are transparent within the organization (or even to the public).
Sociocracy is not only a way of working together, it is also a tool to reduce inequality through transparency. For payments, salaries are transparent, and typically they have a fixed rate and a variable rate for all stakeholders, so that everyone benefits when the organization thrives . To practice that, we do a selection process for donations to SoFA.
More group photos: