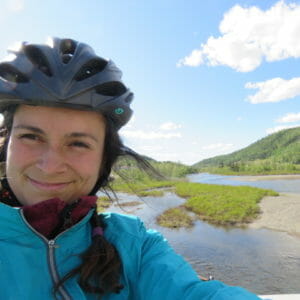 Audrée Morin
IC Circle Administrator / Organization Support
Trained as a biologist, I have worked many years for national parks, environmental non-profits and schools. I have done a two year Ecovillage tour, which guided me towards NVC and Sociocracy, which I'm now adding to my regenerative tool kit.
As a member of the Global Ecovillage Network and Futurs Écovillageois Recherchés, I contribute to energize the Ecovillage movement in Québec and North America. I'm also starting to accompany ecovillage projects and individuals looking for community.
With Communication Synergie, I give NVC and Zegg Forum live workshops and free webinars, to help people in their journey towards collaboration, trust and collective intelligence.
I'm also passionate about self-governance and shared power. That's why I'm jumping in volunteering with SOFA and joining the Sociocracy Academy.
I've recently settled in a small village in Gaspésie, where a group of locals and newcomers are putting together collective projects and aspire to become a Transition town and create our own Ecovillage within it. I've found a playground to embody my new skills!
Finally, in all my projects, I experiment with regenerative economy models based on needs, transparency and trust, inspired by gift economy and NVC.