May your power be with you
Online: May 4 and 5 2023
Across all timezones.
Thanks to our wonderful sponsors who are all strong supporters of sociocracy and related systems!
Even better, each of the sponsors will also demo their systems so all participants will get a chance to see what tools exist to improve our use of sociocracy.
In sociocracy, the ultimate power is power that is shared, power that can be found distributed within each person.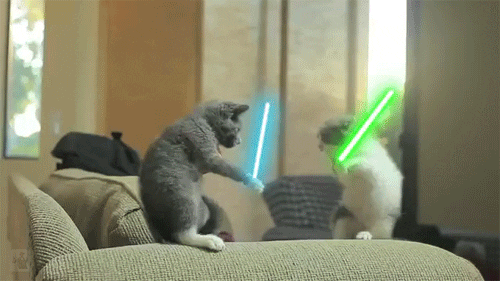 Teams that argue, compete or lack clarity about their purpose and processes give their power away.
When we learn how to organize ourselves and work together towards a common goal, we can achieve more than we ever could on our own.
Those organizing with sociocracy know how to align their actions while owning our power.
The challenges are immense, but we, the champions of collaboration and sociocracy, must not be deterred. Our work is more important now than ever before.
As this period of transformation unfolds, we invite you to join us in celebrating the progress and learning of the collaboration and sociocracy movement.
On May 4th and 5th, we gather to share our successes, challenges, and visions for a galaxy built on principles of equity, justice, and empowerment.
Join us in building a planet that works for all…
Get your tickets!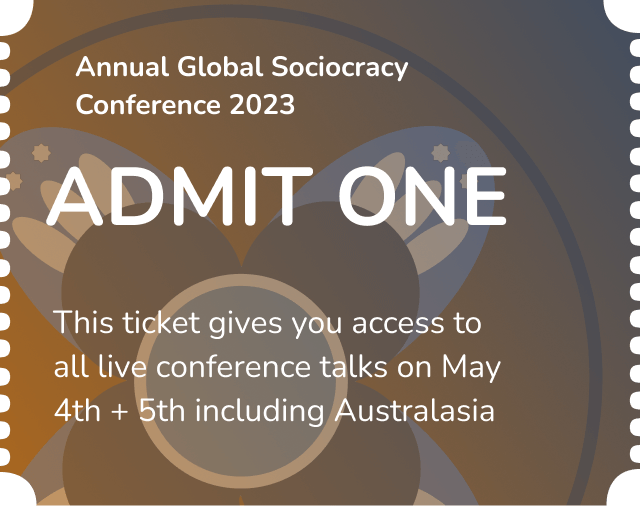 General Admission
This ticket gives you access to all live conference talks on May 4th + 5th including Australasia
$65, $85, $105
Unsure of how much to contribute? Check out our questionnaire.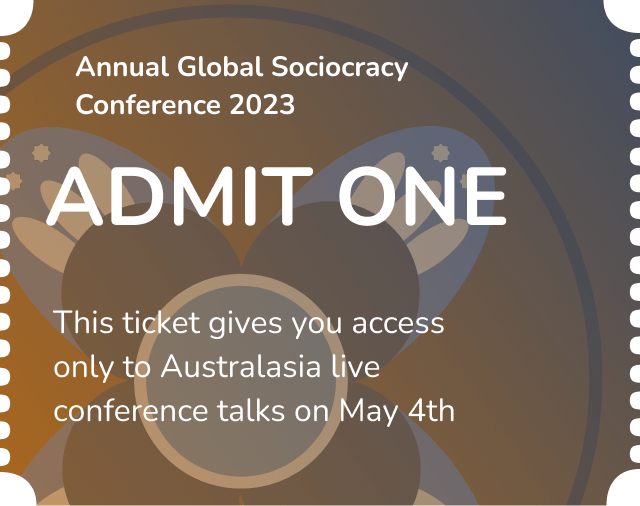 Australasia Admission only
This ticket gives you access only to Australasia talks on May 4th + 5th
$15, $25
Unsure of how much to contribute? Check out our questionnaire.
We are committed to affordability.
Given the vast inequality on our galaxy, affordability is something we care about. If you would like to attend our events but have a hard time affording the tickets, you can contact [email protected] to get a discount.

This conference is sociocratically organized by members of Sociocracy For All