This webinar recording on Nonviolent Communication (NVC) and sociocracy with children is from May 14, 2022.
Are you tired of conflicts over chores? Or are you having trouble managing a rowdy classroom? Sociocracy and Non-Violent Communication are complementary systems that support emotional intelligence and collaborative decision-making. These systems provide tools to help parents and teachers work together with children towards mutual understanding, creating healthier and more values-aligned relationships.
During this webinar Gina Simm and Hope Wilder covered the many connections between NVC and sociocracy, including some concrete tools to open up empathy, solve problems, and maximize trust with children.
About the speakers of the NVC and Sociocracy with Children webinar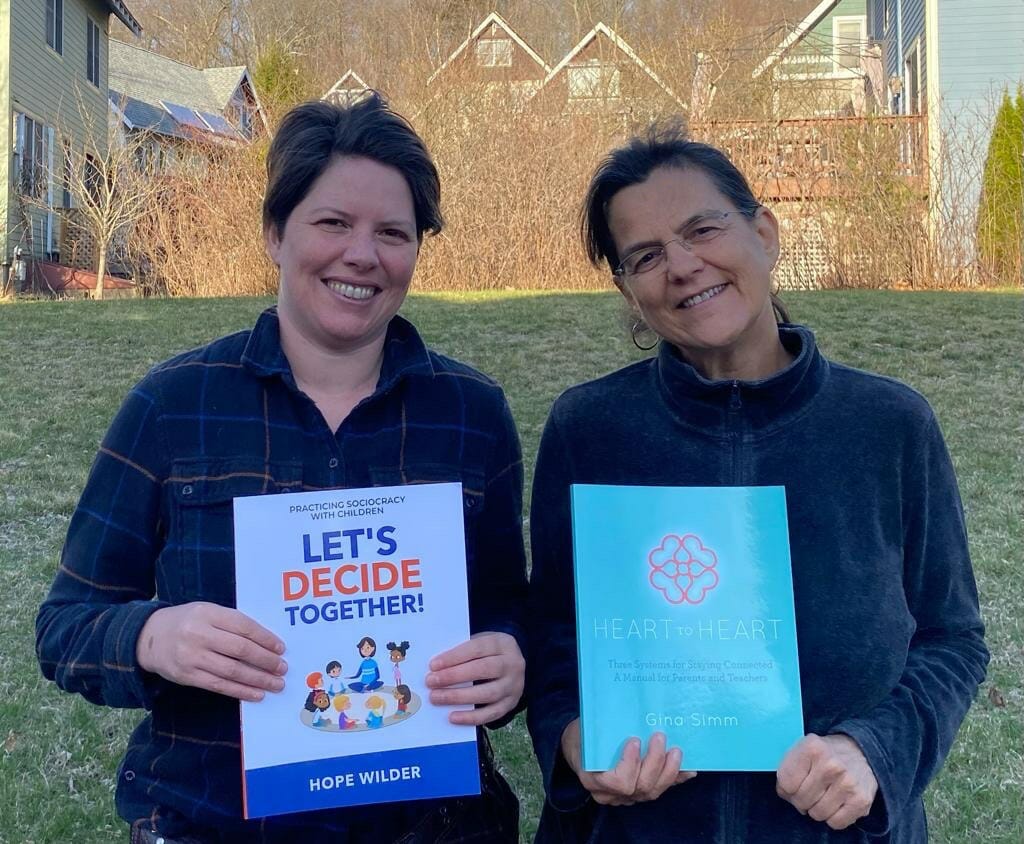 Gina Simm is the author of Heart to Heart – Three Systems for Staying Connected – A Manual for Parents and Teachers. She created an infrastructure for compassion in her first-grade classroom based on the principles of Nonviolent Communication. Gina is currently teaching the caregivers of the world how to keep our children open-hearted. Her motto is Open-hearted children lead to an open-hearted world!
Hope Wilder is the author of Let's Decide Together: Practicing Sociocracy with Children. She is the founder of Pathfinder Community School (closed), a self-directed learning community practicing sociocracy with children, parents, and staff members. She is currently the Schools and Sociocracy Program Manager at Sociocracy for All.