This page is also available in:

Español (Spanish)
All of our Resources and Offers Related to Implementation of Sociocracy in Organizations
"My interest in this work comes from my interest in equality.
Sociocratic organizations are one of the few places in our society where we can live equality in practice.
And when everyone is equal and there is a structure that supports that, we can build organizations that show that an alternative and more just world is possible. 
Sociocracy Starter Kit – Article
Article outline
Understand sociocracy — connecting and educating
Explore sociocracy — building a home base and experimenting
Making a decision and putting it in place

 
"We assume you're part of an organization — your own business, your workplace, your community, your association. You have some basic knowledge in sociocracy.

Let's say you know that you are dreaming of turning your organization into a self-managed organization, using sociocracy (or any related framework). Now what?

First of all, let me say that I don't believe in a cookie-cutter method. Every organization is a little different. And every organization has its unique advantages and potential challenges. Interestingly, every organization has to shift in some way. […]" Read article
Online Offers that Support Implementations
Online classes (3x 2 hours) on sociocratic circle structures – lots of examples and an opportunity to design your own with some trainer feedback.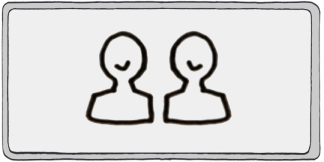 Coaching packages – just the level of "hand-holding" that you choose to get the organization you want. 
All Resources Related to Implementation
No Results Found
The page you requested could not be found. Try refining your search, or use the navigation above to locate the post.
Case Studies – stories from the field
A worker-owned cooperative bakery: Blue Scorcher Bakery  Scorcher bakery in Oregon (US) has been running on sociocracy since 2012. Make sure to check out the section on governance on their beautiful website! This case study is helpful if you are part of a worker coop...