"Hey, my name is Ted and I teach facilitation. Good meetings are core and center because skilled facilitators can help the group be equals and move forward. Being heard and understood matters and creates a healthy and safe team culture."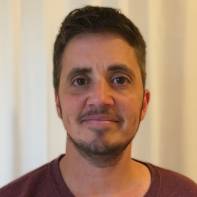 A sheet for facilitators – everything on one page!
Want to translate it? Contact [email protected] for an editable version.
These posters are useful for meeting rooms to remember the basic patterns of Sociocratic meetings.
The transparency of a visible poster creates shared understanding and accountability to an agreed-upon format.
Facilitation classes online!
For people with experience, or for those who would like to observe sociocracy in practice. Join us to play with facilitation scenarios. Find an upcoming session!
Ask the objector to state the objection
Allow for clarifying questions
Reaction round(s):
How do you relate to the objection?
Do you have ideas for amendments?
Possible strategies:
modify the proposal
shorten the term
measure the concern (more info)
Synthesize amendments into the proposal
and go back to consent round
Fictional examples
(full process)
Featured Resources on Meeting Facilitation
Why we can't pretend "just talking" will not be oppressive. Let's talk about structures that truly liberate us.