Wise Adventurous Leadership
December 3 at 09:00

-

December 12 at 11:00

EST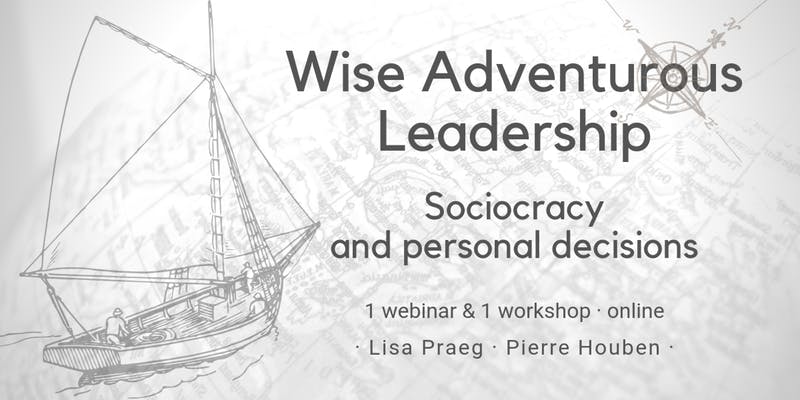 What is leadership in the context of sociocracy? How can sociocracy and inner work help us be better leaders?
Tue, Dec 3, 2019, 9:00 am Eastern/14:00 UTC/15:00 Central Europe.
+
Thu, Dec 12, 2019, 11:00am Eastern/16:00 UTC/17:00 Central Europe.
In these two online sessions we will explore and practice how tools from Sociocracy can support decision-making in our personal lives and invite our Wise Adventurous Leadership side to grow organically. We will also explore the opportunities this approach offers in deepening our understanding of how Sociocracy works, making it easier to apply in groups having experienced the inner dynamic.
The sessions will be presented by Lisa Praeg, member of Sociocratic Center of Austria and Pierre Houben, member of SoFA (international) and co-founder of SoFA Italy.
Session 1: will be a webinar focused on sharing our experiences and test together some approaches we have found valuable.
Session 2: will be a workshop focused on practices to deepen what was presented in first session. Attendees should bring at least one personal decision to practice with!