This page is also available in:

Español (Spanish)
Sociocracy articles and videos
What are you interested in?
Diego Cuadra. Estamos viviendo tiempos extraordinarios, tiempos de grandes cambios. Muchas tradiciones y pueblos, Hindúes, Incas, Mayas, Mapuches, muchos pueblos nativos americanos, Judíos y también está escrito en la Biblia, han hablado durante siglos del término de un gran ciclo y el inicio de otro de mayor armonía y paz. Hoy en tiempos de Cornonavirus hay por un lado un cierto optimismo y/o esperanza de que pronto volveremos a la "normalidad" perdida.
read more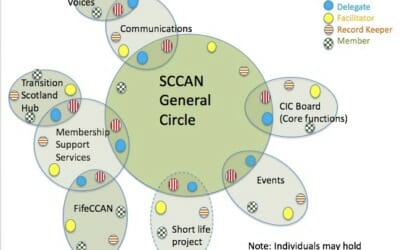 Case study of sociocracy in SCCAN. Its mission is "To inspire and promote, connect and support community-led action in Scotland to address the Climate Emergency."
read more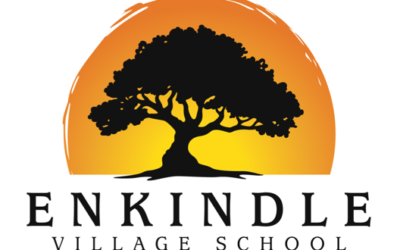 Enkindle Village School is the first independent democratic school in North Queensland, Australia. Egalitarian in nature, the school is founded on democratic principles, with the belief that everyone affected by a decision should have a voice in that decision.
read more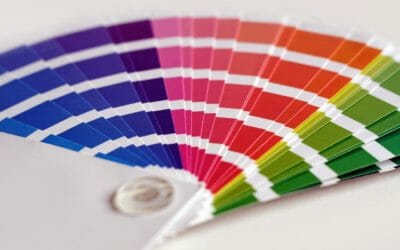 Holacracy and sociocracy, how are they the same, how are they different? This article provides an overview of the differences and similarities.
read more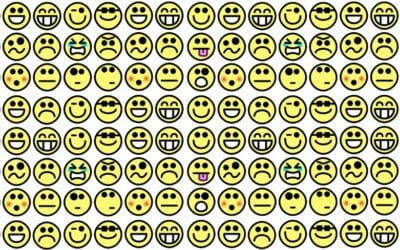 Sociocracy was developed with small groups in mind. When and how can we apply it to large groups?
read more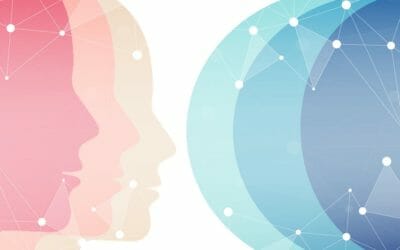 How similar are sociocracy and NVC? How do they complement each other?
read more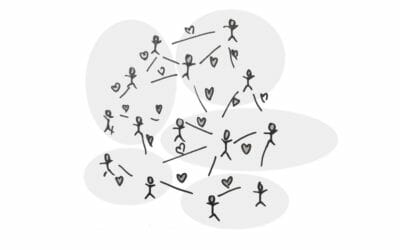 Are sociocratic organizations more responsive than top-down hierarchies? Read a case study of two sociocratic organizations – a community and an NGO workplace – and their responses to the covid crisis.
read more
This webinar is giving an overview of sociocracy.
– better listening
– consent decision making and circle structure
– examples from real life!
read more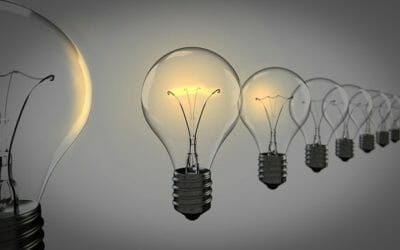 It was yet another Thursday morning 7.30am – our weekly support circle meeting in Sociocracy For All with 3 staff people present. We were all stretched thin. The last few months had been a phase of wild growth, and although exciting and wonderful, the constantly evolving roles and processes had been wearing on us.
read more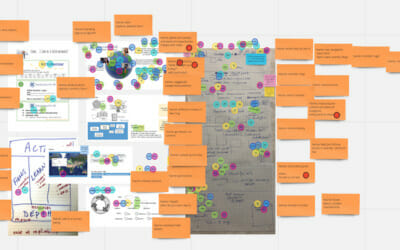 I'm in virtual meetings every day. Here is what I love about them!
read more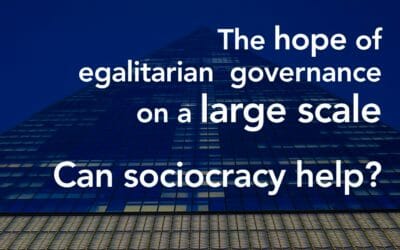 Sociocracy is a way to govern organizations in a way so everyone's voices are valued and heard, while still moving forward together. Given the divisiveness and bipartisanship in our societies, doesn't that sound desirable?
read more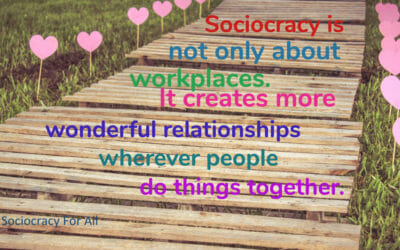 Sometimes people tell me that what sociocracy does to groups is "magic". I agree that it's not uncommon that people who had never met before create meaningful connection and deeply care about each other already after a few meetings. I am assuming rounds contribute...
read more
A presentation about what consent decision making is, how to get there and what to do if there is no consent.
read more
SoFA members and sociocracy singing a sociocracy song!
read more
In this webinar, Jerry Koch-Gonzalez is walking the audience through a sample governance agreement (aka "constitution") that is needed to safely implement sociocracy in an organization.
read more