Curious what sociocracy looks like in real organizations? What are the struggles, the changes, the benefits? Read these case studies and get a glimpse into the reality of sociocracy.
These case studies are typically written by our students in the Sociocracy Leadership Training.
Are you in a sociocratic organization and willing to be featured in a case study?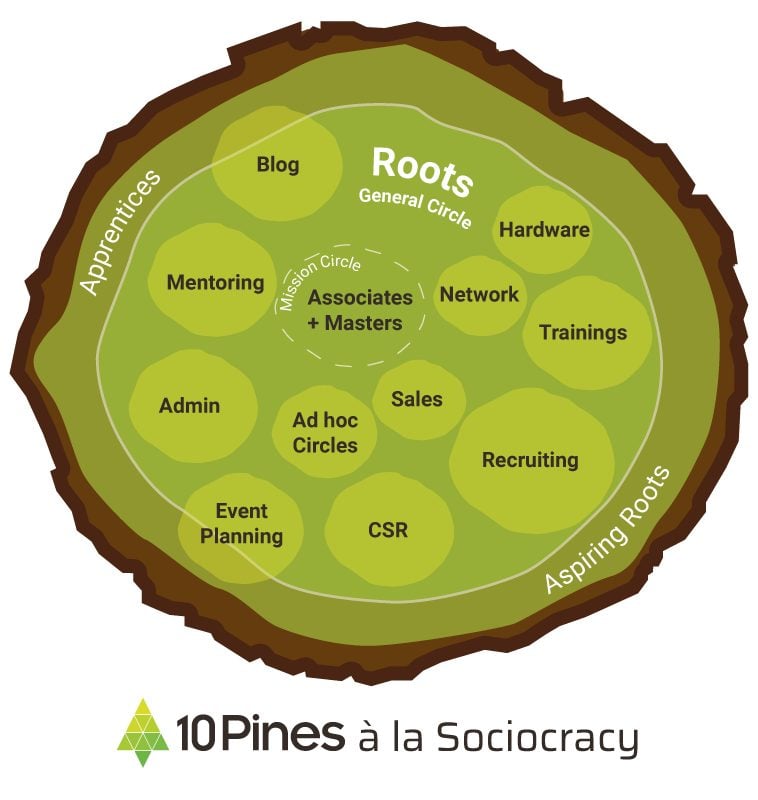 10Pines is a 10-year-old software development company headquartered in Argentina with agile manifesto values and a peculiar way of working at its roots. With 85 employees, 10pines has more than $3M in sales and it serves both startups and large clients such as Starbucks, Burger King, Turner, Claro, Teespring in North and South America. Due to its culture and rituals, employees at 10pines are happy and turnover is less than 5%, compared to a 25-30% average value in the industry.