We love teaching!
You want to know what to expect during a 2.5-day workshop. Most of the workshop is hand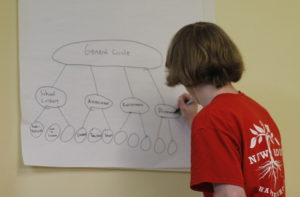 s-on. You will form  circles, shape proposals, make decisions, give feedback. Here is what we cover:
introduction to circle structure
how do we run Sociocratic meetings
proposal shaping, decision-making with consent
selection process (elections)
organizational structure for your organization
do your own real performance review
And…. You will hear dozens of real-life stories from other Sociocratic organizations. You will understand why we do things the way we do them, and how all the Sociocratic tools ensure our basic values of effectiveness, transparency and equivalence in every process.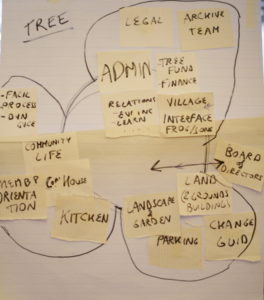 You will come home with an organizational structure of your organization and with the resources that you need to implement it in your organization.
Let us be honest though: it will take time to take it all in. That's why we put systems in place that help you make your transition to Sociocracy be successful. After a workshop, we recommend you start implementing with your co-workers. You will be able to ask questions during our free Q&A webinars. You can watch FAQ-movies and other refreshers. It does prove to be helpful in the long run to be thorough in the implementation. Make sure many members of your organization receive training. Make sure everyone is comfortable. After a while of running things on Sociocracy, you could do a second 1-day workshop just to smoothen things out.