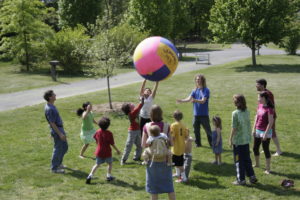 Members of intentional communities, like for instance cohousing communities and ecovillages, want to live and work in community. In our imagination, we see ourselves cooking, celebrating and gardening together. But then reality kicks in. We struggle with decision-making. All of a sudden there are camps, and there are hurt feelings. Living together and making decisions together seems hard and takes just so much energy and time. Sociocracy can help here. It is perfect for your community if you want to:
make decision-making about content, not about people
find a way of including people and increasing participation
enjoy living and working together again
Who is already doing it?
Windsong Cohousing, BC Canada
Cohabitat Quebec, Quebec, Canada
Belfast Cohousing, Belfast ME
Cambridge Cohousing, Cambridge MA
Columbia Ecovillage, Portland, OR
Katywill Cohousing, Colrain, MA
Rocky Corner, New Haven CT
Woodard Cohousing, Olympia WA