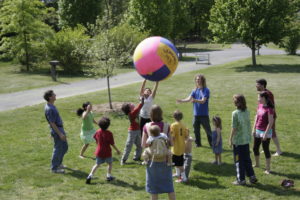 Members of intentional communities, like for instance cohousing communities and ecovillages, want to live and work in community. Sociocracy can help here. It is perfect for your community if you want to:
make decision-making about content, not about people
find a way of including people and increasing participation
enjoy living and working together
Who is already doing it?
Pioneer Valley Cohousing, Amherst MA
Windsong Cohousing, BC Canada
Belfast Cohousing, Belfast ME
Cambridge Cohousing, Cambridge MA
Columbia Ecovillage, Portland, OR
Katywill Cohousing, Colrain, MA
Rocky Corner, New Haven CT
Woodard Cohousing, Olympia WA
See a generic governance proposal for an intentional community here.
Useful resources for cohousing communities:
Training offered by Sociocracy For All that works well for cohousing: